Gabriel & Co. Interviews Tommy Hilfiger in Designer Series
The iconic American designer also picked the Gabriel & Co. jewels to pair with his latest fashions.
New York—Gabriel & Co. has released its latest installment in its "Designer Flash Series."
Featured on the jeweler's website, the series sees longtime fashion journalist and editor and Gabriel & Co. Global Style Director Hal Rubenstein interview luminaries in the fashion world.
In the past, he's chatted with stalwarts of American fashion, like designers Laura Kim and Fernando Garcia of
Oscar de la Renta
,
Norma Kamali
, and
Donna Karan
.
That list wouldn't be complete, however, without the latest interviewee, Tommy Hilfiger.
Rubenstein said in a press release, "The extraordinary longevity of Tommy Hilfiger's career is due to his unflagging drive to discover, assess, and then satisfy the desires of each upcoming American generation, yet shrewdly adapting his designs so that they are globally accessible to every demographic."
The designer series features a written interview with Hilfiger as well as a video version, and a photoshoot with Tommy Hilfiger clothing and Gabriel & Co. jewels.
In Hilfiger's conversation with Rubenstein, he stressed a return to more sophisticated clothing as people return to lifestyles closer to pre-pandemic normalcy, without foregoing comfort however.
"People started to desire clothes to wear 'out' again; slightly more expensive, definitely more body conscious," he said, referencing fall 2021.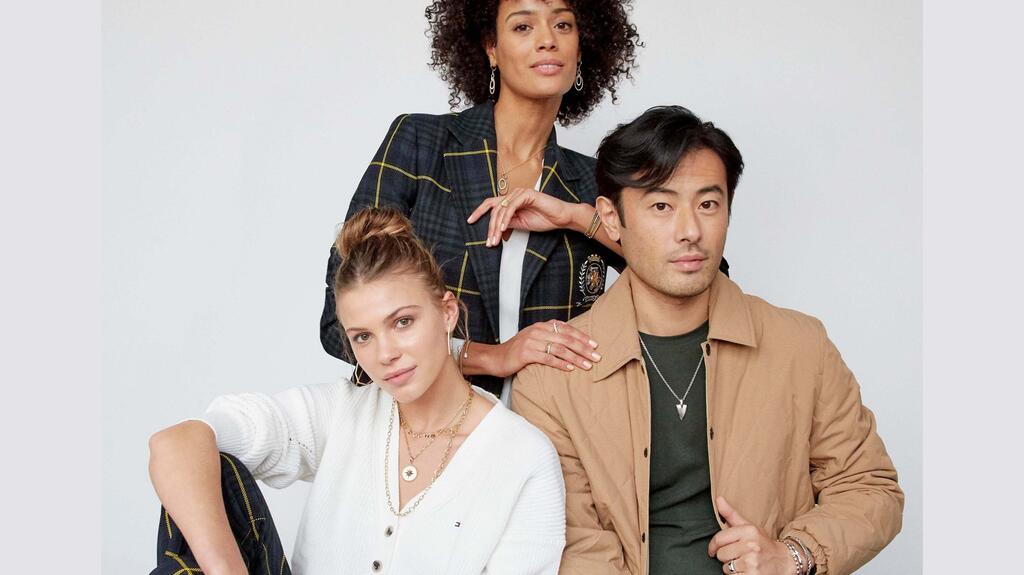 With Omicron setbacks this winter, Hilfiger said that mood is now resuming.
"Folks have been cooped up, not able to enjoy themselves, and now they want to make up for lost time, especially young people," he said.
"Women want something with some shine, some sparkle, beading, crystals, and fringe. Something fancier. Men are becoming more attuned to quality and eager for something more tailored than what they were relegated to wear during lockup."
Briefly opining on the topic of fast fashion versus more sustainable shopping, Hilfiger said people are focusing more on buying pieces they love and can wear again and again. He noted it's an attitude that's always been relevant in fine jewelry, and that is now applicable to fashion.
Speaking on jewelry trends, Hilfiger said utilitarianism is hot.
"Rappers and the hip hop world have brought a lot of focus to this direction for jewelry because it has strength rather than just looking merely pretty," he noted.
The Gabriel & Co. and Tommy Hilfiger shoot featured many such pieces, with models mixing different chain weights and lengths for a layered look that was often unisex. Female models sported lots of hoop earrings throughout, as well as more traditionally feminine pearl stud earrings with diamond accents, while the male model sported stacks of bracelets, chunky rings, and a single pendant in many of the looks.
Each look corresponded to shoppable styles available directly on the Gabriel & Co. website.
See the full feature
there
. 
 Related stories will be right here … 
More on Trends
Trends
Nov 22, 2023