Graff's New Collection Is a Diamond Ode to Springtime
"Wild Flower" is delicate and romantic.
London—Playful and free-spirited, Graff's new fine jewelry collection channels spring's new life.
"Wild Flower" is the London-headquartered jeweler's latest design contribution, rendered entirely in 18-karat white gold with diamonds.
The color palette is signature Graff, and so is the natural inspiration.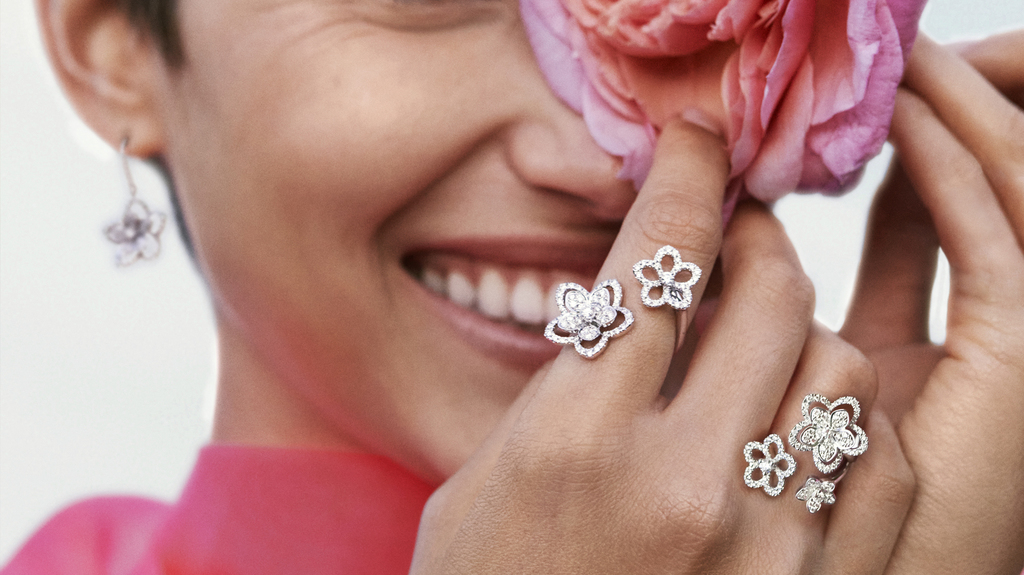 "Wild Flower" is similar to the house's
"Butterfly"
collection, with delicate florals adorning rings, pendants, bracelets, and earrings. 
Asymmetry is a key element of the collection, with diamond-laden blooms of different sizes and designs incorporated into one open ring, for example, or mixed into a single pendant for a nonuniform look that creates visual interest and mirrors Mother Nature's perfect imperfection.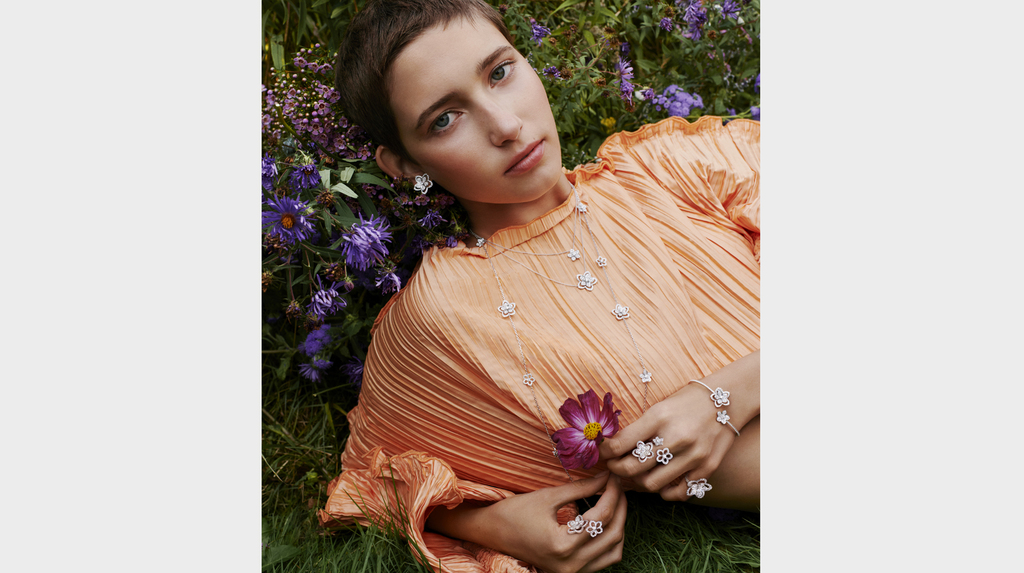 Graff cited an English garden as inspiration. Its floral interpretation is less manicured, however, and more aligned with an independent, youthful spirit.
Each piece in the collection is different from the next but meant to complement the others when worn together.
In all, there are four styles of flowers, depicted in varying sizes and arrangements, from individual flowers to duos, trios, and even bouquet-like clusters.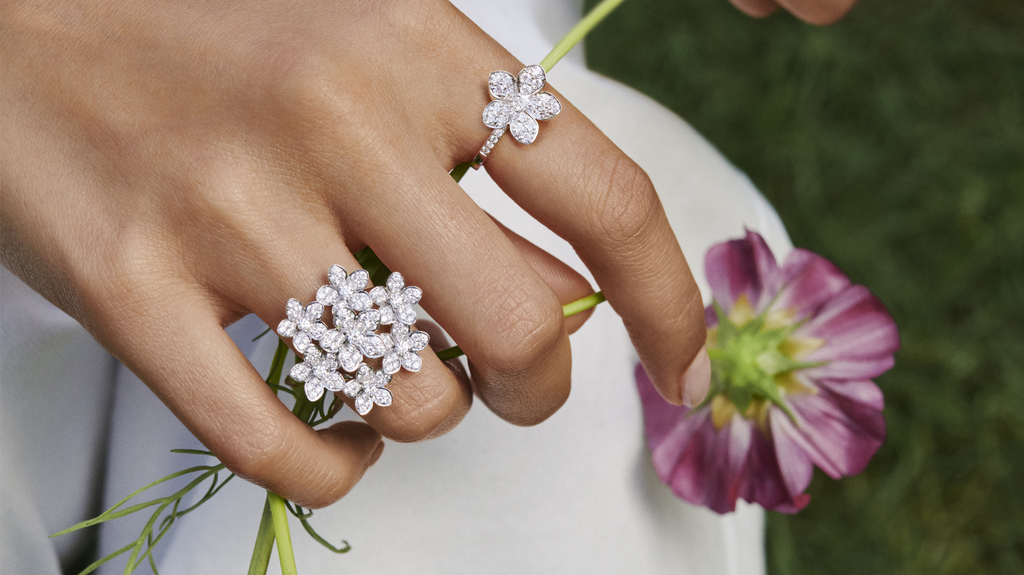 Graff said the collection communicates a delicate-yet-empowered spirit that allows the wearer the ability to make the pieces her own.
Graff Design Director Anne-Eva Geffroy said in a press release: "At Graff, floral motifs have long been part of our heritage. With the Wild Flower collection, we take a fresh perspective with a contemporary reinterpretation of the flower—one that is freed from tradition and bursting with life."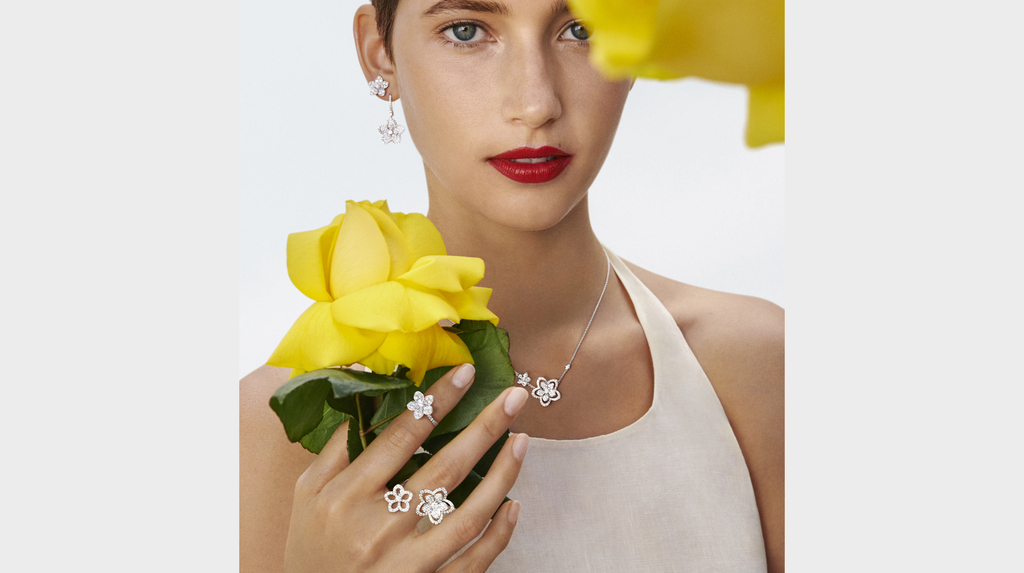 Comprising more than 20 jewels, the collection starts at $5,000 for an individual flower ring and caps off at $42,000 for a floral station necklace. Most of "Wild Flower" sells for around $8,000.
The collection is available now on the
Graff website
. 
 Related stories will be right here …