HK Designs Named 'Great Place to Work'
The Indian jewelry manufacturer joins Signet Jewelers, Target, and other companies who earned the certification.
Mumbai, India—Jewelry manufacturer
H.K. Designs
has been awarded a "Great Place to Work" certification.
Great Place to Work Institute
, a research and consulting firm, gives the title to companies that have built workplaces in line with certain metrics, including trust levels and work culture.
Other notable certified companies include Signet Jewelers, Target, American Express, and Deloitte.
The institute defines a great place to work as a company where employees take pride in what they do, connect with their colleagues, and trust their employer.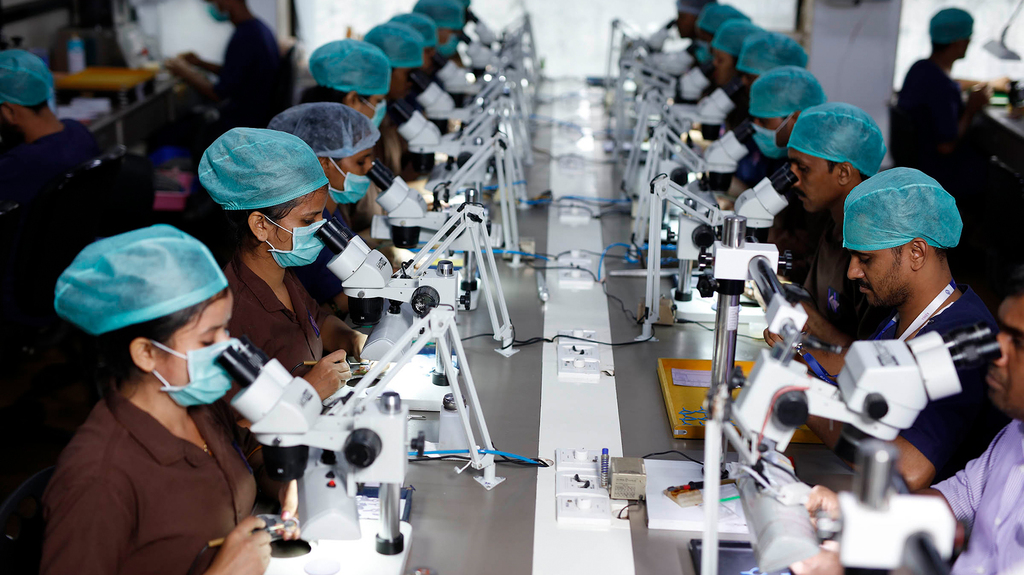 The institute said from a manager's perspective, a great place to work is characterized by the ability to achieve goals, work with employees who give their best, and working together as a team in an environment of trust.
The institute's "Trust Index" measures five parameters, including credibility of management, respect for people, fairness at the workplace, pride, and camaraderie between people.
 Related stories will be right here … 

H.K. Designs received a "high score," the manufacturer said, with a majority of its employees giving a positive response to the survey questions, giving a score of four or five on the five-point scale.

"Receiving this recognition is an honor, and it is heartening to know of the trust and pride the team has in working with us," said H.K. Designs Director Hasu Dholakiya in a press release about the certification.

The company's mission is to "build a culture of trust and innovation," Dholakiya said, adding it aims to look after its employees and be open, ethical, and inclusive.

"This certification is a result of the team's dedication, collaboration, and passion that drives them to achieve exponential results." 

Founded in 2003, H.K. Designs is part of the Indian diamond conglomerate Hari Krishna Group. 

The company supplies diamond and gemstone jewelry to retail chains, department stores, wholesalers, and online merchants.

H.K. Designs is located in Seepz, an export promotion zone in Mumbai, India. 

Its factories, which are certified by the Responsible Jewellery Council and the International Organization of Standards, span more than 50,000 square feet.
More on Sourcing
Sourcing
Jan 12, 2023