See South Florida's Newest Watch Destination
Goldsmith & Complications just opened in Delray Beach, Florida.
Delray Beach, Fla.—Fine timepiece aficionados have a new destination to visit in south Florida.
This month, Goldsmith & Complications opened its 1,700-square-foot store and salon in Delray Beach.
It's a passion project from Danny Goldsmith, a longtime jewelry and watch industry member and ardent watch collector and expert.
Goldsmith most recently worked in retail for Cellini Jewelers. Before that he was the director of Waltham USA and a representative for Philip Stein Watches.
The native New Yorker got his start in wholesale jewelry, spending 15 years in that area of the trade.
It was luxury timepieces that sparked his imagination most, however. He remembers admiring a Rolex Daytona on the wrist of one of his father's business associates when he was younger.
Over time, he invested in his own collection, including a Rolex Submariner, Franck Muller Casablanca, and Jaeger-LeCoultre Master Geographic Compressor.
Eventually, his parents and wife, Jodi Goldsmith, the longtime public relations and marketing manager for Gumuchian, purchased Goldsmith his own Rolex Daytona.
The pandemic was the "nudge" the Goldsmiths needed to leave New York and open their own luxury timepiece destination in Florida, a favorite family vacation spot.
"Danny [Goldsmith] chose Del Ray for its vibrant downtown area and walking distance from the ocean," said a publicist.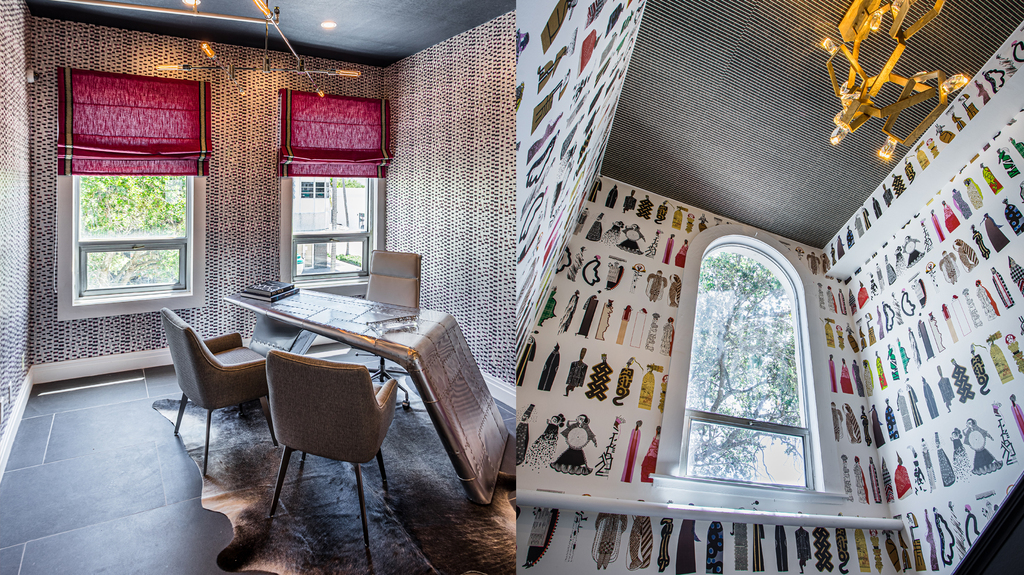 "He wanted to put Delray Beach on the map as a watch destination, have a better quality of life for his family, and have gorgeous weather all year long."
To let its neighbors know it's truly arrived, Goldsmith & Complications is opening with a bang.
Goldsmith has partnered with artists Berd Vay'e on a series of 30 one-of-a-kind Lucite sculptures.
Launched in 2014 by artisans Eduard Kurayev and Albert Akbashev, Berd Vay'e sources vintage watches and watch components, inserting them into their sculptures.
"We use only the best and most visually interesting components to convey a real sense of the intricacies and the work that goes into watchmaking," they said.
Every shatter-resistant piece features eight to 10 layers of Lucite applied over a 24-hour period. Each sculpture is then baked and polished, each inherently unique.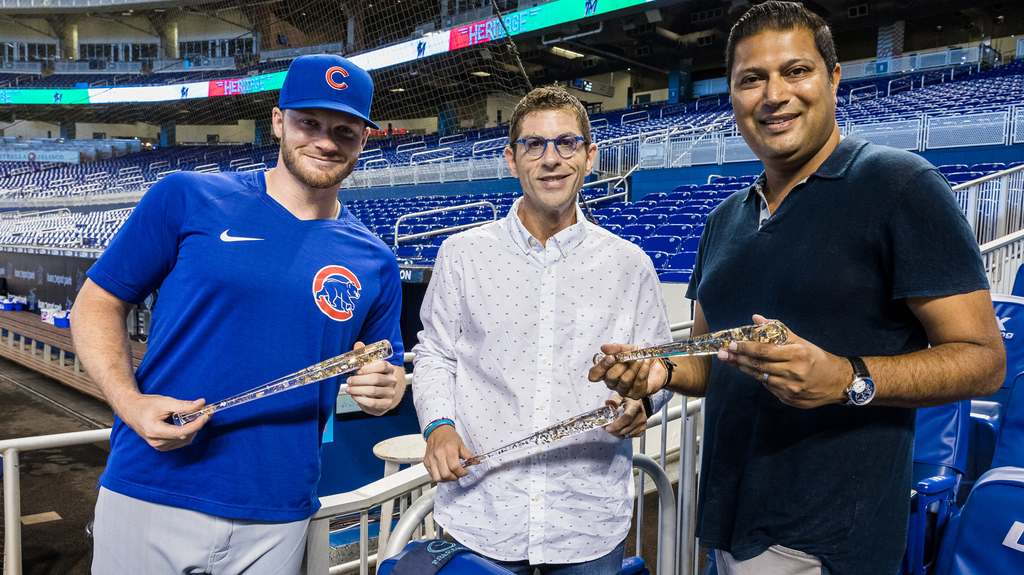 For Goldsmith & Complications, Danny Goldsmith envisioned a special collaboration.
"So many of my clients are into collecting watches and into sports. They also love Berd Vay'e," he said. "We wanted to share our passion for watchmaking and bring something to the watch community that they'd never seen before."
Goldsmith enlisted Chicago Cub's record-breaking switch-hitter Ian Happ to complete the project.
Berd Vay'e splintered baseball bats Happ owned, adding the slivers into their 30 sculptures, which were then shaped as 17-inch bats. It was a first for the artists, who had never worked with wood.
"This piece is a special intersection of baseball and horology," Happ said. "I was honored when Danny asked me to be a part of the project and so excited with how it turned out."
The sculptures represent a moment frozen in time, which timepiece and baseball fans are sure to love. Priced at $4,000, they are available at the Goldsmith & Complications store or
online
.
The project is indicative of what Goldsmith hopes to achieve with his store. He envisions a lounge where art and timepieces live side by side, and a place that's welcoming to even novice collectors.
"While some of the watches we sell are expensive, you don't have to invest tremendous amounts to show your support for independent watch brands," Goldsmith said.
"We are just as passionate about the technical innovation behind Oris and Bell & Ross as we are about the vanguard designs of Urwerk and Purnell. We want to share this with everyone from the knowledgeable, established collector to those just beginning to explore their passion for watches. We can't wait for everyone to come and visit."
In addition to independent watchmakers, Goldsmith & Complications stocks pre-owned timepieces, a little jewelry, and more
art from artists like Berd Vay'e
. 
The store is located at 411 E. Atlantic Ave., Suite 200 W, in Delray Beach.
 Related stories will be right here …
More on Watches