Analysis: The State of Jewelry Design
With the rise of the independent fine jewelry designer comes market oversaturation and consignment woes. The industry speaks on these issues, plus on what it takes to succeed as a designer today.
To be a jewelry designer today requires several integral elements: capital, social media prowess, industry connections, a website (possibly with an e-commerce element), a unique design vision, technical jewelry expertise and talent. The order in which these assets rank in importance is a topic of debate.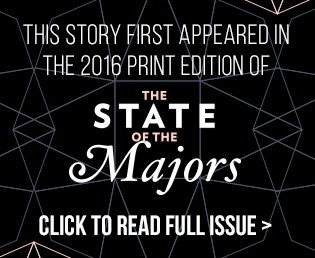 To put it another way, a successful designer is also a successful businessperson and a successful marketer, or works with someone who is.

"Jewelry designers, as twofold creators and entrepreneurs, deal with multifaceted challenges," says Greek designer Nikos Koulis.

For independent designers, this has always been the case. Balancing art with business and marketing is not a new struggle, but designers and retailers overwhelmingly say that the pace at which one must promote a brand is faster than ever before, due to rapidly changing technology and social media platforms.

"A strong marketing plan is essential for success, with social media being a critical component to this plan," says designer Ron Hami.

A Mixed Blessing
Brands agree that social media is indisputably a way for them to connect with consumers. Information about creating and growing a social media presence is readily available online, though that also means the bar is set high for designers to make an impact.

Designer Suzanne Kalan has learned the importance of cementing her brand's identity on various social platforms.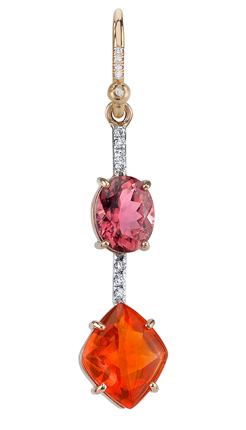 "Social media has opened the door to new opportunities for our brand," she says. "We're able to connect with a customer instantly from all around the world through platforms like Instagram and Facebook. However, as we reach new markets through social media, we have to be aware that some consumers are just being introduced to my signature designs. Brand awareness becomes a large focus for us, as we continue to expand into international markets."

Rosanne Karmes, the founder and designer behind Sydney Evan, sees both positives and negatives to social media. 

"In today's market, things move faster than ever; we're constantly sharing inspiration and ideas online and in social media. To remain at the forefront, designers must always be evolving their collections, paying very close attention to the details that preserve the handcrafted aesthetic of fine jewelry. Unfortunately, it also means fresh designs are more readily available to those who might try to copy or reproduce."

Up-and-coming designer Ilana Sarna, who splits her time between Israel and New York where she produces her line Ilana Ariel, also feels the struggle of online copying. 
"The blessing and curse of social media is that everyone's designs are vastly exposed and attainable, making it that much easier to copy or mimic jewelry designs, and equally challenging to differentiate oneself from the vast array of talented jewelry designers."
Sarna hints at the interconnectedness between two oft-cited issues for designers: social media overload and oversaturation in the market. The former is partially a product of the latter; the more saturated the market becomes, the more presence on social media is required. A brand with less design creativity but a bigger marketing budget ends up being competition for smaller, independent brands.
Designer Wing Yau of Wwake, who was at the forefront of the delicate jewelry trend with her fine line, has felt the effects of being caught in an overloaded design arena.
"There is a lot of great jewelry out there, but I think the industry has grown to the point where every perspective in design is already represented, and some represented multiple times," says Yau.
SEE: The 2016 $100 Million Supersellers list
Paul Schneider, owner of jewelry retailer Twist in Portland, Ore., agrees that market saturation has reached fever pitch, in large part due to the general availability of information that has grown with the internet. The once-esoteric world of jewelry design is more open to the general public.
"Everything's more transparent than it used to be, especially the jewelry world, something so old," he says. "(In the past) it was all only available to insiders, and now it's available to everybody… It used to be that you had to learn jewelry techniques and you had to learn to grade stones and you needed to learn how to do all this stuff."
Schneider doesn't believe that the wider availability of jewelry production knowledge is necessarily bad, however, as it's allowed people to make their living being a creative person with a creative business.
"In some ways," he concludes, "it's opened it up to a lot more people."
For Wwake designer Yau, though, market saturation has been bad for business.
"Even the most exciting designs don't feel new and fresh to a customer like it used to before Instagram took off; they have a sense that it's all been done before. Additionally, customers now seem more interested in designs that are wearable rather than designs that are artistic statements, since they can experience that infinitely on Instagram, without purchase."
Lori Leven, owner of New York boutique Love Adorned, wonders at the deeper implications of having designers exposed to innumerable images via social media from competitors, and how focusing on instant feedback can affect their artistic integrity.
"I think the amount of visual information at a person's fingertips makes it difficult for a designer to quietly listen to what their soul tells them to create," she says. "Art springs from a deep place within a human, and worrying if you are going to be 'liked' muddies the waters."
Mizuki Goltz of jewelry line Mizuki echoes this sentiment, noting the ever-growing areas of her business that have nothing to do with jewelry design.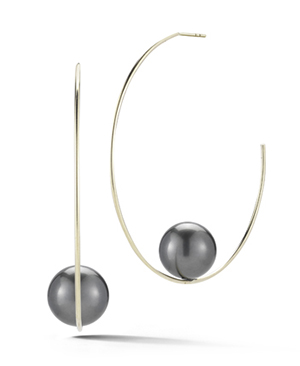 "I think the challenge remains the same as when I first began: What is your vision and how do you define yourself in the market? But now it's 10 times more accelerated and multifaceted because so much more is expected from a business and branding standpoint," she explains.
"Years ago, I could focus purely on my artistic vision. You then attended trade shows and sold to your stores, and then the stores focused on retail. Now those roles are incredibly blurred. From consignment to website, to campaign images, to social media, stores expect a brand (to be) at a retail level. As an artist, you can feel pulled in so many directions creatively."
The Elephant in the Room
Goltz brings up another hot topic in the industry and a consistent issue for designers—consignment.
"It's the elephant in the room," says Ylang 23's owner, Joanne Teichman. "Many of the major department stores and even specialty boutiques are requiring this from designers, and for truly emerging designers, that business model without an outlay of cash for a buy is impossible."
"I don't know how a lot of these really independent people who are not connected to a big source of capital can make it," agrees Schneider.
SEE: The Top 50 North American Retail Jewelry Chains


He says that having faced the pressure of supporting himself creatively has helped him and Twist co-owner Lauren Eulau to stay away, for the most part, from the evermore common practice. Less than 5 percent of Twist's stock is consignment.
"That's an impossible way for most designers to run their businesses and it's going to become that only really significantly financed businesses will be able to make jewelry, because you have to come up with all the money in advance," says Schneider. "With big stores, that represents a ton of output for these small designers."
Schneider thinks it's up to designers to do away with the consignment model. "I just don't know how many businesses are going to say, 'Oh no, we'd rather pay for it,'" he says.
He says designers should set suggested retail pricing while offering retailers two wholesale rates: one for goods that are purchased outright and a steeper price for goods obtained on consignment. 
"I think the amount of visual information at a person's fingertips makes it difficult for a designer to quietly listen to what their soul tells them to create. Art springs from a deep place within a human, and worrying if you are going to be 'liked' muddies the waters." --Lori Leven, Owner, Love Adorned
 New Jersey-based designer Elisa Solomon, whose business has grown organically over the past decade, has found success in ending her consignment relationships.
"Requests for consignment used to be the No. 1 struggle I faced with my business," she says. "I really wanted to have my collection at some of these consignment stores, so I said yes to the ones where I really wanted to exhibit my jewelry. As my business grew, I took on less consignment because it required a lot of work to track the inventory and make sure monthly payment arrived. About four years ago, I cut pretty much all of my consignment and I've been extremely happy with the results."
Design Leaders
Consignment issues aside, as the number of independent jewelry designers continues to grow, so does the pool of talent. Retailers are quick to mention bright spots in the industry, from their most successful and established accounts to the design novices they are excited to watch.
"I think that there are people in the field who are very important right now, like Eva Fehren," says Schneider. "The kind of work she's been doing really sort of captured the idea of expressing minimalism in a kind of geometry as something beautiful, wearable and precious. I think she's had a big effect on the field; a lot of people have really related to it and as a result she gets knocked off every single day."
He credits Twist's long relationship with Cathy Waterman as being an essential part of his business, saying that the designer, "continues to mine her own soul for what's beautiful. She's never been really trendy, it kind of always seems contemporary but at the same time it has a feeling like something just taken from nature and transformed into a precious piece of jewelry."
Schneider also mentions the importance of the work of Polly Wales, Anaconda, Dezso by Sara Beltran and Sophie Bille Brahe, as well as upstart Japanese brand Shihara.
Kathy and Rick Rose of Los Angeles boutique Roseark note that designers Karma El Khalil, Huckleberry Ltd, James Banks and Elisabeth Bell are innovative brands on their roster, while Dagmar Zaragoza, Yakira Rona and Stormie have loyal customer followings.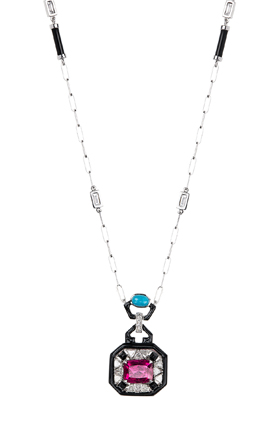 The Roses also mention Perez Bitan as being, "innovative and ahead of her time," and, "one of our favorite designers right now."
Teichman lists Waterman as well as Irene Neuwirth, Sharon Khazzam and Ten Thousand Things as being at the top of their craft. "After so many years in business, it is amazing how the new and innovative designs keep popping out," she says. She mentions Jennifer Meyer, too, as being a draw across all demographics.
Teichman also champions the up-and-coming brands she's stocking, like Jordan Askill, Raphaele Canot, Yannis Sergakis and Selim Mouzannar.
Leven, of Love Adorned in New York, says that Xiao Wang and Fraser Hamilton are two young brands to watch, while Selin Kent, Gigi Clozeau and Katherine Bowman all resonate with her store's clientele.
She also notes the artistic dominance in the jewelry industry of designers James Taffin de Givenchy, Solange Azagury-Partridge, TAP by Todd Pownell, and Anthony Lent, whom Leven calls "a mad genius who is happy to sit from morning to night in his studio."
Despite the diverse aesthetics of the brands that are at the top of the fine jewelry industry, designers are surprisingly unanimous in explaining what it takes to be successful in such a competitive arena.
"I think clarity of who you are as a brand, who your customer is and where you want to sit in the market are all absolutely key in building long-term success," says Azlee's Baylee Zwart.
"I think it's more important than ever for a jewelry line to have its own vision that it adheres to," echoes designer Michelle Fantaci. "To me, it's important that a design has a reason to exist by distinguishing itself. Being specific, authentic and a ruthless editor of your own work are factors in that."
While designers shouldn't ignore social media or be unconcerned with market saturation, their greatest job is to develop their vision. "I think it's really important to stay focused on your own journey," says Jade Lustig, the creative force behind diamond-focused jewelry brand Jade Trau.
Paige Novick emphasizes the importance of adaptability, which is "right up there with resilience, in my opinion, in terms of the qualities that are essential in achieving success in today's new world. We must be open, fluid and willing to fix what isn't working."
Todd Reed, for one, believes that the difficulty of navigating the industry will filter the pool of designers, bringing the strongest to the top.
"What I like about the current dynamic is that the unique and consistent will win. The current climate will force people to be honest and unique, and to stay the course to create new business and excite old business."
Reed has this advice for his fellow creatives, "The necessity is to actually be authentic in business and design. The essential quality to success is to believe in what you do, and tell an honest story about it." 
More on Trends
Trends
Nov 22, 2023