Right now, the force is with Signet
I missed hearing the live broadcast of Signet Jewelers' second quarter earnings call last week, as I was on vacation visiting my family in Pittsburgh and soaking in some very Western Pennsylvania-esque things: a Pirates game at PNC Park (highly recommended); Fallingwater, the spectacular home Frank Lloyd Wright designed for the Kaufmann family in the Laurel Highlands (highly recommended); and my extended family (less highly recommended.)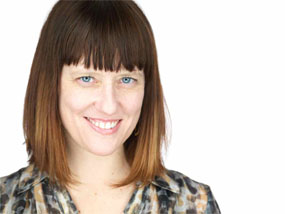 Earlier this week, as I was cutting down the thicket of emails that filtered in in the 10 days I was off, I had the chance to read through the transcript of the call and what I found noteworthy was the number of new lines Signet has coming down the pike.
Notice that I said noteworthy, not surprising: It's no shock that a company that has a history of hitting the right note with consumers—Open Hearts with Jane Seymour is just one example—continues to introduce lines with great potential. And it's even less surprising now, considering Signet's size (its 3,500 stores make it the world's largest specialty jeweler by store count and second only to Chow Tai Fook in sales), spending power and vertical integration. (Signet became a De Beers sightholder last year.)
Here are a few of the product highlights that caught my ear on the earnings call.
--
Alex and Ani.
Let's start off with the big one. As we
reported (perhaps under-reported) last week
, Signet CEO Mark Light said on the call that they would be testing the popular fashion bangle brand in 108 of the approximately 250 Jared the Galleria of Jewelry stores beginning mid-month. Following a question from an analyst, he made it clear that it wouldn't be an Alex and Ani line designed exclusively for Jared but, rather, just an assortment of the brand's already existing products.
--
Star Wars.
Go ahead. Watch the trailer for
The Force Awakens
below. I did while I was writing this, twice.
As everyone likely knows by now, the seventh installment in the epic space soap opera is set for release this December. Just this week, we've reported on two companies that have received licenses to sell Star Wars-themed fine jewelry,
Berlin-based designer Malaika Raiss
and Signet. Light said Kay Jewelers will be "one of select jewelers" that will peddle jewelry and beads based on the uber-popular movie franchise this holiday season.
WATCH: The trailer for Star Wars: The Force Awakens
Disney, which added Star Wars to its stable when paid $4 billion for Lucasfilm in 2012, is putting together a massive retail push for
Star Wars VII
, and analysts predict the new film could
generate as much as $5 billion in merchandise sales
in its first year of release.
The push actually starts today, Sept. 4, with the official release of
The Force Awakens
merchandise
on "Force Friday." You can see the Charmed Memories Star Wars beads that Signet is selling on the
Kay Jewelers website
.
I don't know how sales of Star Wars jewelry will stand up to, say, toys, lunch boxes, backpacks, etc., but I think jewelers would be happy with even a small cut of that estimated $5 billion. Not to mention, what retailer wouldn't want to be involved in any kind of event that gets consumers inspired to buy? Excited, must they be.
--
Miracle Links.
Miracle Links are circular pendants available in karat gold or set with colored gemstones and diamonds that are a subtle take on personalized jewelry, which continues to be popular. A new mom has one larger link that represents herself and can tack on additional links in varying metal and stone colors as additional children are born.  I can see this product having widespread appeal.
--
Chosen Diamond.
Signet hasn't released a ton of detail on this one just yet and so far the test market is pretty small, only 60 Jared stores. Light said it will "resonate with the sentimentalist customer that Jared attracts," as customers will be able to trace the journey of their diamond from mine to market. It sounds a lot like Forevermark, which is still being tested in
select Jared stores
, four in Virginia and six in Maryland.
There's also a "new must-have jewelry product" that Signet first mentioned at its investor conference in June and that Light referenced again in the call last week. Whatever this "must-have" item is, Signet will be selling it in all its stores in the U.S., Canada and the U.K. beginning in late October and will support it with "one of the most comprehensive marketing programs in the history of our company," Light said.
Enjoy the long weekend. It is shaping up to be an interesting fall.
More on Editors
Editors
May 24, 2023