Analysis: The State of the Colored Stone Market
With talk about responsible sourcing on the rise, here are the challenges facing the supply chain for colored gemstones.
It's a topic that seems to be on everyone's lips right now, communicated through the use of various buzz words: responsible sourcing, due diligence, transparency.

They're all different parts of the same conversation that has been popping up not only in jewelry but across consumer goods industries in recent years.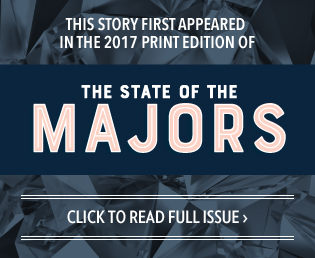 The jewelry industry already has been working to make progress but, now, also needs to find ways to make those efforts known.

"We need to stay one step or more ahead of public sentiment," CIBJO President Gaetano Cavalieri says, adding that the process of inclusive industry dialogue is critical to allow for cooperation and efforts at all parts of the supply chain, from mine to market.

Yet for the colored gemstone market, which is incredibly nuanced in its size and scope, it's not quite as easy to get everyone on the same page.

"Setting standards that apply broadly is going to be a real challenge," says Cecilia Gardner, former president and CEO of the Jewelers Vigilance Committee, and the founder and key organizer of the Jewelry Industry Summit. "However, to its credit, the colored gemstone industry has taken hold of this challenging problem and is working toward a more responsible and transparent supply chain."

The M-Word
The younger generation of shoppers and, in particular, millennials, have to be a part of this conversation, given they're the ones largely driving the focus on corporate social responsibility and sustainability.
In Nielsen's 2015 Global Corporate Sustainability Report, the company found that 66 percent of global consumers indicated they're willing to pay more for sustainable brands. Among millennials, that number jumps to 73 percent, up from 50 percent in the prior year.

When it comes to fine jewelry, customers want to know that their high-end purchases are going to something good.

"It is important that, to the greatest degree possible, the industry in general takes the lead and that we project a message that our motives are altruistic and not simply profit-driven," Cavalieri says.

To boil it down in a very simplified way, James Evans Lombe, CEO of the U.S. Jewelry Council, managing director of Sustainable & Responsible Solutions Ltd., and consultant on ethical initiatives to Jewelers of America (which owns National Jeweler), describes the two major consumer groups for jewelry: the older customer who has disposable income, and the younger customers, many in their 20s, who are getting engaged.

It's the latter that is so concerned with the topics of sustainability and social good.

"The younger generation has more ethical concerns and issues that they want to have addressed," Lombe says. "They're more ideological."

He says that when it comes to high-value purchases like fine jewelry, they tend to take advantage of all the information available to them and to do their research, adding that: "Retailers who don't know what they're selling will be faced with consumers who know more than they do, and that's a problem."

These new concerns with purchasing aren't lost on the industry; it's a conversation that's been around for a while, but it seems to have picked up steam in the past few years. And it's evolved from a general understanding that ethical sourcing is imperative, to the question of how exactly do we approach this in an industry with such a complicated supply chain?

"As transparency in supply chains becomes more important to brands and their customers, the supply chain must respond," says Jack Cunningham, Gemfields' group sustainability manager.

Today's Market
The colored stone market supply chain couldn't be more different from that of diamonds. Sourcing of the latter is isolated to a smaller number of countries and is, in large part, controlled by a few big players. For colored stones, larger players are more the exception than the rule, and mining sites span thousands of locales.

It's these key differences that make an auditable mine-to-market tracking system across the whole sector virtually impossible. (The diamond industry hasn't exactly achieved a system across its whole sector either, but single companies, such as De Beers, do have mine-to-market tracking systems.)

There are numerous gemstones coming from sources across the world, and within that, the vast majority are being brought to the surface via artisanal miners.

And not only does the gem trade include the rules and regulations of hundreds of countries, but it ventures into places with less-developed economies where rule of law is problematic and civil society is almost non-existent.

What's more, gemstones represent a much smaller percentage in both jewelry sales and revenue than diamonds or diamond-set jewelry, which means less money for research and marketing, and fewer incentives for "governments to go that extra mile," Cavalieri says.

Conversations about ethical and responsible sourcing are here to stay, but the good news is that most people believe that the industry is moving in a positive direction, even as they continue to figure out the best ways to tackle it.

Many organizations and companies have developed, and seem to be building out, processes of due diligence to address operating standards and mitigate risk.

The International Colored Gemstone Association, for example, has a due diligence clause in its Code of Ethics.


"Retailers who don't know what they're selling will be faced with consumers who know more than they do, and that's a problem." —James Evans Lombe, U.S. Jewelry Council
Spanning more than 47 countries in its membership and their various laws and regulations, the ICA can't get quite as specific as some other industry organizations, but still advises conducting due diligence when purchasing, selling, etc.—taking new materials to labs for examination, and determining that all material they're dealing with has been mined in a way that protects and restores the environment, and protects the health of all workers by asking all pertinent and necessary questions.
"It's understated in its wording, but it means so much," ICA Executive Director Gary Roskin says of his association's due diligence clause. "We're trying to float right to the top of all that's out there."
The American Gem Trade Association always has emphasized due diligence with its members but also recently revised its Code of Ethics to further stress its importance.
For its members, this includes being sure that they are doing everything they can to prevent any type of environmental degradation, asking all the necessary questions of goods before purchasing, and obeying all the laws in the countries in which they operate, among other things.
"But, sometimes, those countries don't have good, clear, well-thought-out laws, in which case, common sense and responsibility have to reign, so to speak," AGTA CEO Doug Hucker says.
The Responsible Jewellery Council now also is working to add colored stones to its certification scope.
(The RJC did not respond to multiple interview requests by press time.)
And last year, the Precious Stones Multi-Stakeholder Working Group, a coalition of companies, associations, NGOs, and governments interested in responsible sourcing, released a discussion paper on due diligence for responsible sourcing of precious stones.
Prepared by Lombe's Sustainable & Responsible Solutions and Levin Sources, the ultimate takeaway from the study was that "it is doable," Lombe told National Jeweler, noting the gemstone sector is starting from a slightly different position than diamonds and metals: a focus on due diligence.
But what needs to be done by members of the industry, he says, is asking more detailed questions to international business partners when it comes to the origin of materials and the conditions under which they were sourced.
This, too, is what many of the due diligence processes are advocating.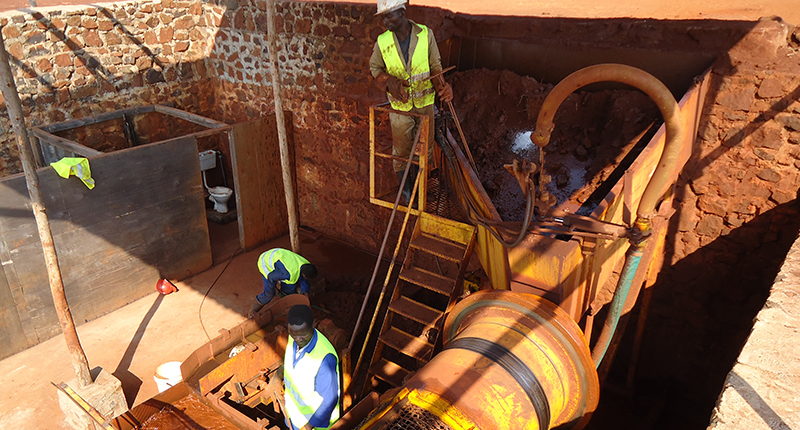 Cavalieri says that CIBJO is in favor of such processes, but "on condition that the systems that are developed do not prove overly cumbersome for small and mid-sized enterprises, which make up the bulk of players in the industry."
In the colored gemstone sector, where even the non-artisanal mines are small or mid-sized enterprises, the effects of a system that isn't built correctly could be devastating, especially in developing countries where entire communities depend on the income generated from mining.
Hucker also noted the need for caution to avoid possible unintended consequences when it comes to building systems for the colored gemstone industry, stressing that governing bodies need to "meld expectations to what the realities are" in the developing countries: "We need to appreciate the fact that their needs are far greater than ours and that the people working in the mining communities are far different than us."
The phrase "mine to market" might evoke a knowledge of being able to place exactly where all the gemstones came from, but in reality, there's so much more to it than that.
"One has to wonder whether being able to trace really addresses the responsibility or the transparency of the supply chain," says Gardner. "What you want to do is make sure that everyone along the supply chain is committed to best practices principles, to transparency, to legitimacy, and to ethical conduct. Efforts to create traceability should not be in place of efforts to engage people in improving the supply chain."
In this sense, creating steps to improve the world in which a small business is operating is a vital part of its social responsibility.
Going Beyond
In many communities, gemstone mining is one of the only, if not the only, way for people to make money to support themselves, and one of the most important methods of social mobility.
This means that rather than turning away from a potential business relationship because it doesn't meet ethical sourcing standards, the conversation should develop into: What can be done to get all levels of the supply chain up to standard so that everyone benefits?
This is being carried out in different ways across the industry.
One of the few players that has the ability to track production from mine to market is Gemfields.
For the colored gemstone miner, transparency comes not only from telling the consumer where the stone was mined and disclosing treatments, but also in taking steps to get assurances throughout the supply chain, including vetting customers who want to buy its rough through auction.
This is followed up by auditing its customers' factories to be sure that when the rough stones have been cut and polished, they are manufactured in good conditions where there is no child labor or sub-standard access to health and safety.
It's this kind of relationship building that can lead to long-term change, Lombe says, but because of the artisanal nature of the sector, "a lot of people rarely have the chance to do that."
Eric Braunwart and his business, Columbia Gem House, have found a way.
His company works to establish on-the-ground agreements, with either miners or brokers, and create trusted relationships so that they are clear on their values, what kind of information they want documented, including photos, about the sources from which they are getting their stones.
By building these kinds of relationships, he can not only tell customers exactly the conditions in the areas where his stones are mined but what else they are doing to help improve livelihoods where needed.
Braunwart believes deeply in the need to go beyond just asking questions, but to also include working closely with the sources and suppliers. He says he feels that the industry needs to identify weak areas and how they can improve them, follow through on those goals, and then continue to monitor. 
"One has to wonder whether being able to trace really addresses the responsibility or the transparency of the supply chain. What you want to do is make sure that everyone along the supply chain is committed to best practices principles, to transparency, to legitimacy, and to ethical conduct." —Cecilia Gardner, Jewelry Industry Summit

And he believes such a way of doing business can be replicated by companies across all levels of the supply chain. For retailers, for example, this would mean working as a team with everyone they're then buying from to make sure they've got all pertinent information as well.

"People tend to say that 'fair trade' is do no harm. But I think fair trade really means do some good, and that's where [the movement] needs to go."

This is especially true given the younger generation's penchant for hard proof that the product they are buying was sourced responsibly.

This goes not only for younger shoppers, but for the mindful younger members of the jewelry industry as well, Braunwart says. This new generation doesn't just want paperwork that shows you asked some questions to your suppliers, but wants to see pictures or hear how businesses are personally involved.

"The big question in my mind is--when the discussion reaches a proverbial fork in the road, which direction will we head in? The 'fig leaf' improvement or real improvement on the ground?"

The Jewelry Industry Summit seems to be attempting the latter from a slightly different perspective.

Rather than setting broad-based standards, it brings together people who are engaging in specific projects that improve the supply chain for colored stones, Gardner says, and educates people to engage in steps to make their own supply chain more responsible and more transparent.

One colored-stone specific project called the Bahia Initiative, started by Brian Cook of Nature's Geometry, supports the development of a sustainable and environmentally friendly mining site in Brazil, where the gemstones are extracted in an ethical way. The initiative works with the surrounding community, training women on basic gemstone cutting skills, teaching sustainable methods of growing food, and supporting an elementary school.

The AGTA is working on a silicosis abatement project, in which it is initiating certain techniques during cutting, bringing in monitoring and clean-up equipment, and developing educational tools. It will test the project for a year in Gujarat and Jaipur, India. (Silicosis is a debilitating and often-fatal disease that comes as a result of workers inhaling airborne silica dust.)

Additional projects shared at the Jewelry Industry Summit include an index to give countries grades on their efforts to improve and maintain the supply chain for gems, and a toolkit for companies to use to incorporate responsible practices into business and start a conversation with their suppliers, Gardner says.

One of the summit's strengths is bringing these projects to the fore, not only so that other companies and organizations can get inspiration from them, but also so that messaging about the efforts can get out in front of consumers.

The latter is one area that could be improved on the retail level, Hucker says.

"We're all working in our own arenas, and oftentimes cooperating with each other to say, 'we can't make the industry perfect, but we need to keep working to make it better.' I think that is the kind of thing retail jewelers who are on the front line need to share with their customers."

Retailers have a great opportunity to share the industry's responsible sourcing efforts with consumers and to provide confidence in the way businesses in the industry are working.

The messaging needs to be out there, and it needs to be clear.

But something that companies shouldn't forget is to focus on their own corporate social responsibility, Hucker says.

If stores' owners are taking the time to make sure they can speak to the products they're selling, but then not making sure the store is giving back in its local community, diversifying hiring, and following sound environmental protocols, then they're losing out on an opportunity to take that all the way, he argues.

"Our customers want to feel good about the product and the people we're doing business with. And that has to do with what a company does to be socially responsible," he says.

"If you want to have a responsible supply chain, you have to start being responsible yourself." 


More on Sourcing