The Smart Lab: Is Your Google Analytics Being Held Hostage?
Emmanuel Raheb shoots holes in the common excuses given by web hosting or marketing agencies for not giving ex-clients access to their own Google Analytics.
When companies decide to switch website hosts, they often lose access to the basics like Google Analytics.

Google Analytics is a free and easy-to-use tool that you can use to collect data on your website traffic. Anything from your conversion rate to how each page on your website is performing can be measured using this web software.

The data compiled is yours, but failing to take the proper precautions early on could mean that you will get locked out of your Google Analytics forever.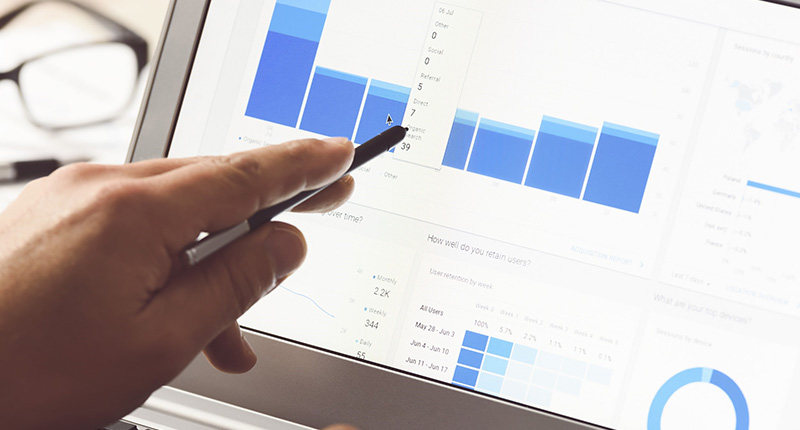 (Photo credit: istockphoto)
Excuses, Excuses
Here at Smart Age Solutions, we've observed that web hosting or marketing agencies will make excuses for why they cannot transfer access to you.

Some of the most common excuses are as follows.

"We are incapable of transferring access."
Google has a simple process, which we describe below, for changing user permissions.

"As the client, you have to download your historical data."
This is simply not true and very cumbersome if you have years worth of data that will need to be imported into a new Google Analytics account. You shouldn't have to be inconvenienced to get access to information that belongs to you.

"We can't keep the account live for long."
Your account on Google Analytics can stay live indefinitely.

"There's a secret code that our hosting company owns that's in the Analytics account."
Google uses your website's URL and tracking ID to collect data. This information is your property and your web host cannot claim that it is a "secret."

Here is how you can check if you have admin access on Google Analytics, and how you can change user permissions if you do.
1. Log in to your account.
2. Click "Admin" on the bottom left.
3. Click "User Management" (in the left-hand column).
4. You have admin access if you see a list of users' names, email addresses and permissions. Your permissions should state that you can "Manage Users."
5. You do not have admin access if see a message on your screen that reads:

Account Permissions
You have access to this account, but you don't have permission to manage this account's users. Without user management permissions, you cannot add/remove users or change other users' permissions.

To manage this account's users, one of this account's administrators must grant you user management permissions.

Why Do Companies Do This?
Most companies that do these things want you to feel pain when you leave them. They're upset that
they lost business and are being spiteful, and they are using your lack of knowledge against you.
Any ethical company won't withhold your data from you. Always question companies that make excuses like the ones above. No company can claim to have a "secret" strategy formula within the software since Analytics is a Google product.
We strongly advise that clients get admin access to their Google Analytics as soon as possible, even if they are not thinking about switching website hosts. We also advise companies to make sure they get it in writing that they own and have this access.
All your website visitors' behavior is being tracked by Google so delete your old web hosting company's access before they delete yours.
Emmanuel Raheb is the CEO of Smart Age Solutions, a digital ad agency and Premier Google Partner. With nearly 18 years' digital marketing and e-commerce experience, Raheb is passionate about helping national jewelry brands and local retailers alike. Contact him at eraheb@smartagesolutions.com.
More on Technology