If It's Custom, Make It Platinum
With holiday proposals right around the corner, encourage your customers to go for platinum when making the big purchase.
Brought To You By Platinum Guild International
With the holiday season fast approaching, many consumers will be focused on making it one to remember by proposing to the one they love. Jewelers across the country will play a vital role in these engagements, by guiding their customers through the process of buying an engagement ring. 

Extensive consumer research and customer studies have confirmed that when given the choice, 7 out of 10 consumers will buy platinum if it is offered to them. It is in your business's best interest to offer platinum, due not only to the intrinsic qualities of the world's most precious metal, but also as a value generator. 

When your customers are seeking a white metal for their ring, there are many reasons why platinum is the perfect choice. 


Your Customers Prefer Platinum 
In the world of fine jewelry, one metal consistently emerges as the top choice when consumers seek unparalleled elegance and enduring beauty: platinum. The choice of platinum is a tribute to elegance, strength, authenticity, and enduring quality. These attributes influence the creation of each piece of platinum jewelry and are the reasons platinum continues to emerge as the ideal selection for engagement rings, symbolizing the perfect fusion of beauty and longevity that every discerning customer desires.


A Naturally White Metal 
Platinum is a naturally white metal, unlike "white gold", which is yellow gold mixed with other metals and rhodium plated to appear more white, revealing a yellow tinge over time. In contrast, well-loved platinum will never fade or change color and will eventually develop a satin finish called a "patina", a change in texture celebrated by designers as it underscores the metal's authenticity.


Diamonds Appear Brighter and Whiter
When diamonds and gemstones are set in platinum, their fire and brilliance are much more evident against platinum's 'true white'. This is what makes platinum the ideal metal for engagement rings, diamond bands, and other fine jewelry.   


A Metal as Rare as Their Love 
Thirty times more rare than gold, platinum's rarity, far surpassing that of gold, adds an element of prestige to any piece of jewelry. It's a symbol of exclusivity and unparalleled quality that discerning customers seek.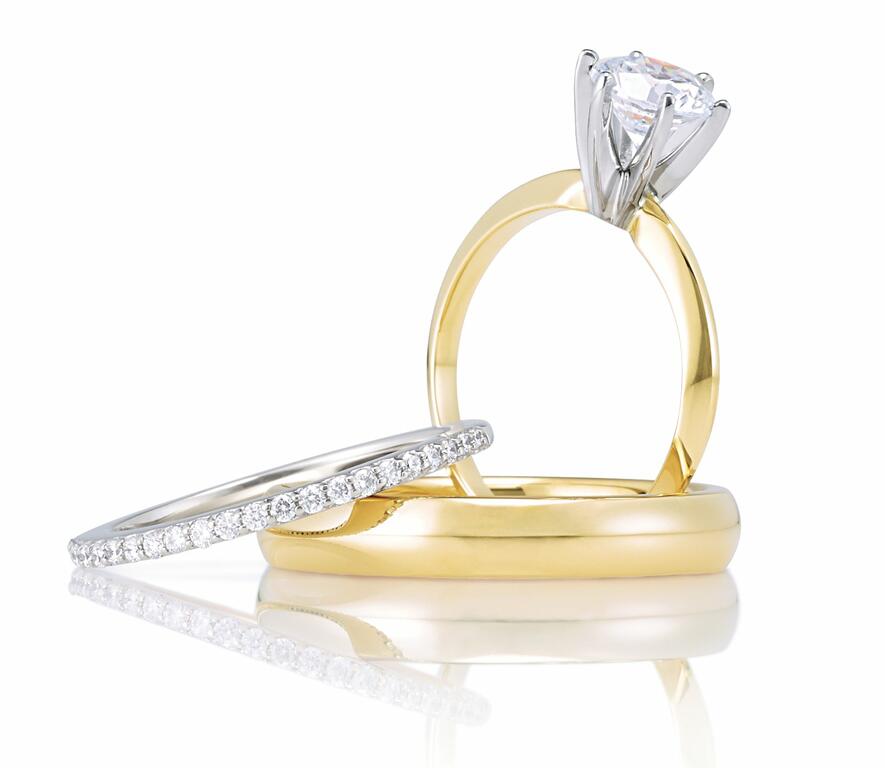 Platinum Crowns are More Safe and Secure 
Platinum crowns are known for their durability and proven ability to hold diamonds and gemstones more securely than gold. Even if your customer is looking for a yellow or rose gold ring, recommend setting their stone in a platinum crown.
This holiday shopping season, present platinum to your customers and make their dreams come true and your business grow. If you do not have a platinum ring in stock, special order it. Platinum is worth the wait. Let your customer know that their platinum ring is being handcrafted just for them. It's the most special pieces of jewelry they will ever own and that is worth the time it takes to create these symbols of love they will wear everyday of their lives.
For more information on the power of platinum, visit
www.platinumlearning.com
.
More on Collections
Collections
Nov 27, 2023