GIA Finds Lab-Growns, Simulant in Parcel of 'Natural' Sapphires
It offered a look at how synthetics and simulants "can be mixed with their natural counterparts to misrepresent a parcel," the lab said.
Carlsbad, Calif.—The Gemological Institute of America found two lab-grown stones and a simulant in a group submitted to its Carlsbad laboratory as natural sapphires.
According to a lab note written by Najmeh Anjomani in
GIA's Summer 2022 Gems & Gemology issue
, its Carlsbad lab recently received four rough blue stones submitted as natural sapphires for identification and origin reports.
The largest weighed 48.63 carats. It was partially fashioned, GIA said, with evidence of polish lines on its surface.
Examination under a microscope revealed gas bubbles, distinct flow marks, and conchoidal fractures, while the polariscope revealed weak snake pattern bands. Its hydrostatic specific gravity (SG) was 2.48.
All these observations together suggested a glass imitation, GIA said, which was confirmed by comparing the infrared spectrum with that of man-made glass.
Two of the other submitted blue stones, weighing 9.17 carats and 6.21 carats, were "more convincing imitations of natural sapphire," GIA said.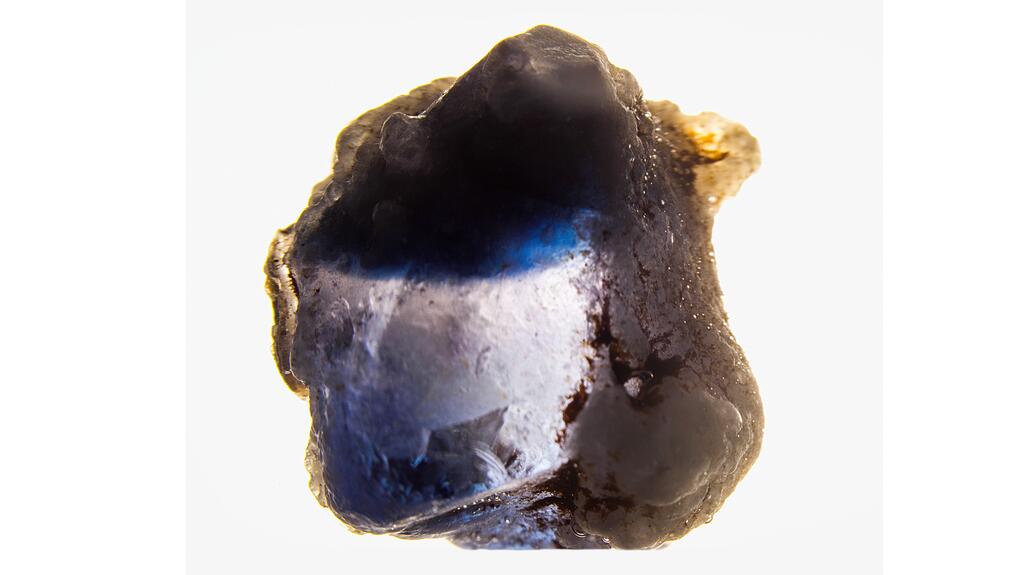 There was a resin coating their surfaces that resembled a matrix commonly seen on natural rough corundum. GIA said the resin started to melt when touched with a hot point. 
And though their rough surfaces made it difficult to see inside the stones, GIA was able to observe a few gas bubbles through a transparent area. 
It also performed Raman spectroscopy, the results of which matched corundum, and immersed the stones in water, revealing curved blue banding. 
GIA said laser ablation–inductively coupled plasma–mass spectrometry (LA-ICP-MS) revealed trace elements matching synthetic corundum. SG values were found to be 3.76 and 3.59, respectively, both of which are below the SG of corundum (3.9-4.05) and are a result of the lower SG of the surface resin. 
The lab issued reports for both identifying them as lab-grown sapphires. 
 Related stories will be right here … 

Finally, the fourth rough blue stone submitted weighed 8.46 carats. 

It had a "frosted" natural surface that made it hard to see inside, but GIA said it was able to observe some natural-looking fingerprints and strong, straight "inky" blue banding. 

The lab immersed the stone in methylene iodide to confirm the color zoning it saw was straight, an indication of a natural origin. 

The Raman spectrum matched that of corundum, further confirmed by SG of 3.96. 

GIA put the stone under shortwave UV and saw a medium chalky blue fluorescence. 

LA-ICP-MS revealed a natural chemistry, including iron and trace elements such as gallium, vanadium, magnesium, chromium, and titanium.

Given its appearance, color zoning, and chemistry, the stone was identified as a natural sapphire, with its report noting it had been heated and was of Madagascar origin. 

Anjomani said in the lab note that the four submitted stones provided an "interesting study of how synthetics and simulants can be mixed with their natural counterparts to misrepresent a parcel."

The author noted, however, that "careful examination and standard gemological testing are usually enough to identify them correctly." 


More on Grading