A New Book on Lover's Eyes Jewelry Is Out Now
"Lover's Eyes: Eye Miniatures from the Skier Collection" features more than 130 examples of the much-sought-after antique style.
New York—From engagement rings to anniversary bands, love and romance are at the heart of jewelry.
A new book penned by a group of jewelry experts examines the romantic history of one much-sought-after antique style—"Lover's Eyes" jewelry.
Published in September by London-based Giles Ltd., "Lover's Eyes: Eye Miniatures from the Skier Collection" includes 310 color illustrations.
The book examines the role Lover's Eyes played in the broader context of Georgian and early Victorian portrait miniatures and explores their enduring appeal.
Lover's Eyes jewelry features miniature hand-painted portraits of one human eye, created to pay tribute to a loved one, either living or dead.
The jewelry gained popularity in the late 18th and early 19th centuries.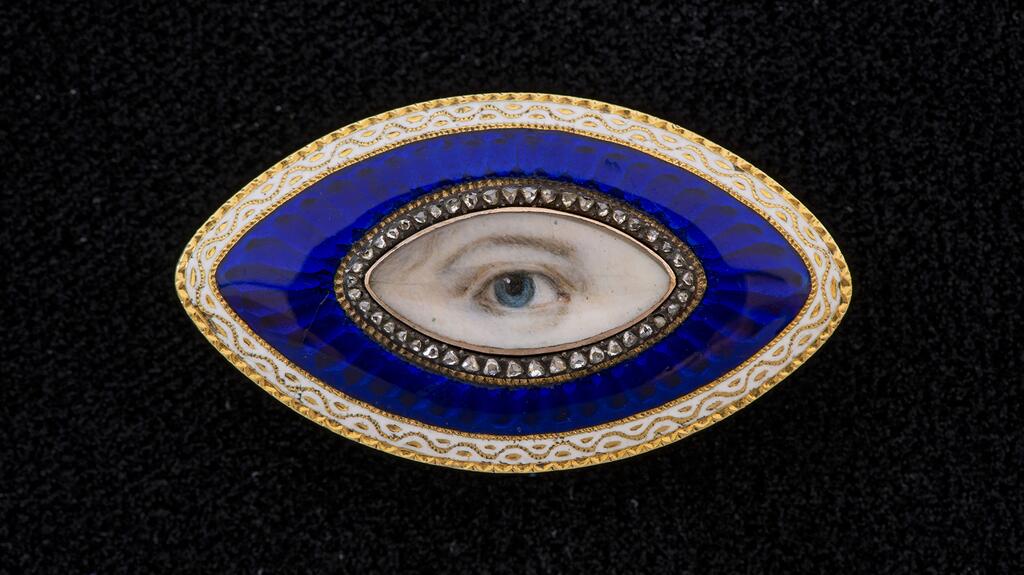 Some of the jewels, like the one shown above, feature a compartment for a lock of hair. 
The preface to "Lover's Eyes" was written by collectors Nan and David Skier, who have amassed a sizable number of lover's eye jewels.
The book showcases more than 130 pieces from the Skiers' collection, including 36 newly acquired jewels.
In addition to Lover's Eyes, the collection also includes six examples of the rare "Flower Eyes," a subgenre that features eyes surrounded by flowers, and two of the only three known existing "Lover's Lips."

The book features illustrated essays, including one on the world of forged and faked Lover's Eyes, a piece on "Flower Eyes," and a look into why the eye image persists to the present day.


 Related stories will be right here … 

There is also an essay on Regency-era portrait painter Richard Cosway, who was known for his miniatures. Cosway created a lip portrait of the Prince of Wales' mouth in 1975, as per his account.

The authors are Elle Shushan, an expert on portrait miniatures; Stephen Lloyd, curator of the Derby Collection at Knowsley Hall in Merseyside, England; and Graham C. Boettcher, the R. Hugh Daniel Director of the Birmingham Museum of Art in Birmingham, Alabama.
The book is a follow-up to 2012's
"The Look of Love: Eye Miniatures from the Skier Collection."
Co-author Boettcher has held a number of museum exhibitions, including one curated in conjunction with "The Look of Love," which Architectural Digest named one of the "Season's Best Museum Shows" in 2012.
The hardcover version of "Lover's Eyes" has a suggested price of $50 and is available at various retailers, including
Amazon
and
Barnes & Noble
.
For more information about the book, visit the publisher's
website
.
More on Trends
Trends
Dec 04, 2023