A New Book Explores 'Cartier and Islamic Art'
It accompanies an exhibition on view now in Paris and headed to Dallas next year.
New York—A new museum exhibition is sure to be a hot ticket for jewelry lovers as it makes its way across continents.
"Cartier and Islamic Art: In Search of Modernity" is on view now at the Musée des Arts Décoratifs in Paris through Feb. 20, 2022. 
A book of the same name accompanies the exhibition, letting jewelry and art buffs delve into the connection between Islamic art motifs and the iconic French jewelry house no matter where they reside.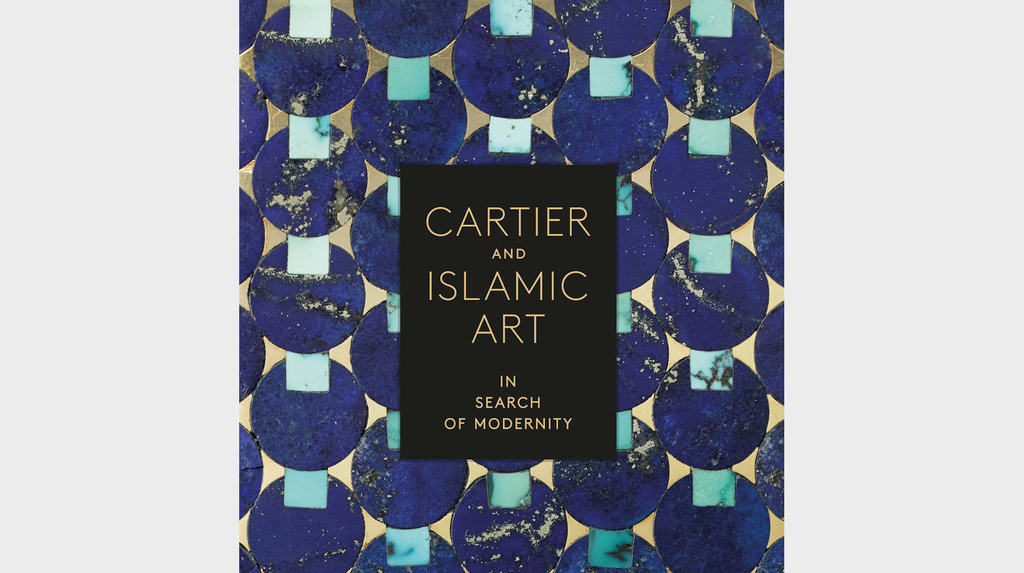 Published by Thames & Hudson, the tome illuminates Louis Cartier's passion for collecting Islamic art.
The grandson of Cartier founder Louis-Francois Cartier, Louis lived from 1875 to 1942, and was known for his art patronage.
In the realm of Islamic arts, he had a particular interest in Persian book arts, finding inspiration in their color combinations and geometric motifs. 
His younger brother, Jacques, who was an expert in gemstones, traveled to the Persian Gulf and India in 1911 and 1912, absorbing the culture and sourcing treasures like natural pearls, and likely some of the decorated Persian books that influenced Louis. 
 Related stories will be right here … 
In "Cartier and Islamic Art: In Search of Modernity," scholars in the decorative arts and Islamic arts delve into the way the latter influenced Cartier jewelry throughout the decades. 
Large color photographs show the motifs and styles that became a part of the Cartier lexicon, informing modern jewelry as we know it.


"The power of Cartier design stems from its ability to draw from wide-ranging stylistic traditions, including Islamic art, and to assimilate something of their universal nature," Cartier President and CEO Cyrille Vigneron writes in the book's preface.
"Cartier designs are undatable; they are modern, contemporary, timeless, and globally appealing, able in their turn to inspire art lovers everywhere and in every period."
Four editors shaped "Cartier and Islamic Art: In Search of Modernity": Heather Ecker, the Marguerite S. Hoffman and Thomas W. Lentz Curator of Islamic and Medieval Art at the Dallas Museum of Art; Judith Henon-Reynaud, curator and assistant to the director of the Department of Islamic Arts at the Louvre museum; Évelyne Possémé, chief curator at the Musée des Arts Décoratifs in the Art Nouveau, Art Deco, and antique and modern jewelry department; and Sarah Schleuning, interim chief curator and the Margot B. Perot Senior Curator of Decorative Arts and Design at the Dallas Museum of Art.
"Cartier and Islamic Art: In Search of Modernity" will be available April 12, 2022.
More on Collections