Helene Fortunoff, a True Leader in the Industry, Dies at 88
She got her start in the business in 1957, when she established Fortunoff's fine jewelry division.
Miami Beach, Fla.—Helene Fortunoff, a legendary retailer who blazed trails for both women and the industry at large, died Monday at her home in Miami Beach of a non-COVID-related respiratory illness.
She was 88.
Born in 1933 to Samuel and Tillie Finke in Paterson, New Jersey, Fortunoff graduated from New York University cum laude with a degree in business administration.
It was in a real estate class at NYU that she met her first husband, Alan Fortunoff, whose family owned and operated a housewares store in Brooklyn.
Helene joined the family business, establishing the fine jewelry division of Fortunoff's in 1957.
As the business grew from a single store on Livonia Avenue to a network of stores across the New York metro area, Helene became respected as a leader in the merchandising and design of fine jewelry.
She hired, trained and developed a team of jewelry buyers who traveled the world together to "the source"—which eventually became the retailer's slogan—to find new and unique products for their customers, making Fortunoff's a nationally recognized leader in jewelry retail.
Along the way, Helene blazed trails for women in the fine jewelry world and set standards for the industry at large.
At a time when few women ran big jewelry companies and there was little, if any, conversation about gender and racial diversity, Fortunoff's had both at all levels, daughter Esther Fortunoff said Monday.
The company also carried jewelry by women designers whenever possible and offered split shifts and flex time to women who had families to take care of, something Helene understood as a mother of six.
"Those things, really, I do credit her," Esther said.
Helene was a founding member of the Women's Jewelry Association and later became WJA president; the first woman member of the now-defunct U.S. Carat Club; and the first woman inducted into National Jeweler's Retailer Hall of Fame
(class of 1990)
.
She was knighted in Italy for her work promoting Italian jewelry, served as chair of the GIA's Board of Governors, received the American Gem Society's Triple Zero Award, and in January 2006, was honored with the Gem Award for Lifetime Achievement from the Jewelry Information Center, which has since merged with Jewelers of America.
"She broke the glass ceiling in many, many ways," Esther said. "She really promoted women in the industry."
Helene also led an effort to establish standards for full and accurate disclosure of gemstone weights and enhancements, Esther said.
Fortunoff's bought a metal tester for its stores, something few retailers had at the time, and started breaking out diamonds and gems and checking their weights.
"It's something she started and the whole industry sort of had to follow," Esther said.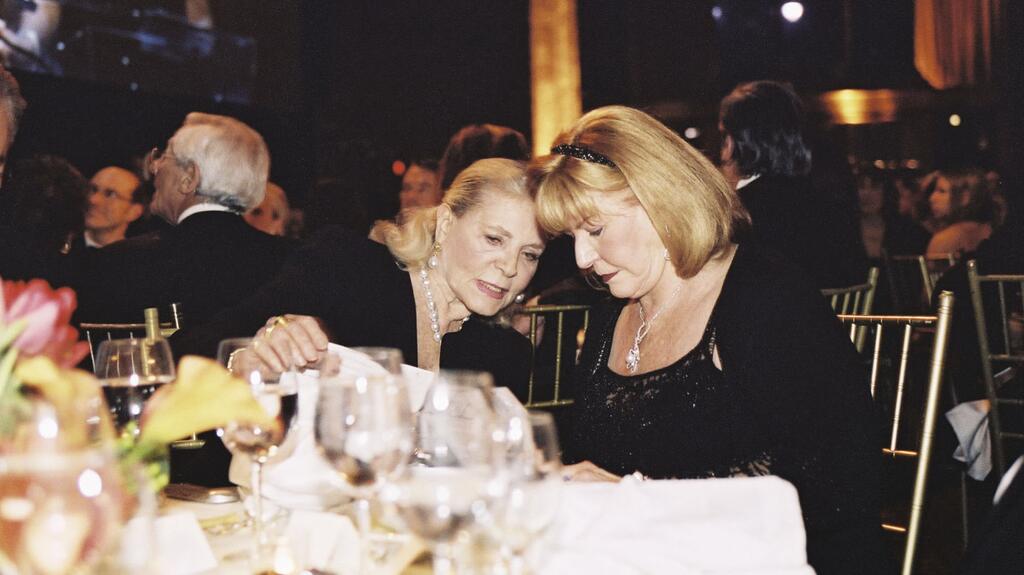 At its peak, Fortunoff's had stores in Westbury and White Plains, New York; a flagship location on Fifth Avenue in Manhattan; and stores in Paramus, Wayne and Woodbridge, New Jersey.
In 2005, the Fortunoff family sold a majority stake in the company to private investors, though family members bought back the company's intellectual property in 2009 and have since relaunched the outdoor furniture and fine jewelry sectors of the business.
Helene retired when the company was sold, married her second husband, Robert Grossman, in 2006 (Alan Fortunoff died in 2000), and moved to Florida.
There, they assembled a world-class collection of 19th century British ceramics, many of which they donated to museums, and Helene enjoyed playing mahjong and canasta with a large circle of friends.
"She was truly my mentor," longtime friend Phyllis Bergman said Monday. "She was amazing.
"She just set a wonderful example of how a woman could handle a family, run a business and do it all with grace and a wonderful personality."
Helene is survived by her husband, Robert Grossman; five children, Esther, Andrea, Rhonda, Ruth, and David; nine grandchildren; and one great-grandchild.
She was preceded in death by her first husband, Alan Fortunoff; her brother, Leon Finke; and her son, Louis.
Services are scheduled to take place Wednesday, Nov. 10, in Long Island, New York.
In lieu of flowers, donations in her memory can be made to
Fortunoff Video Archive for Holocaust Testimonies at Yale University
,
The North Shore Child and Family Guidance Center
, or
the Lustgarten Foundation for Pancreatic Cancer Research
.
More on Majors