Piece of the Week: Maggi Simpkins' Powerful Pink Diamond
It's part of Sotheby's "Black & Brilliant" sale, opening today.
Hold on to your hearts.
Today in New York City, Sotheby's opens its selling exhibition,
"Brilliant & Black: A Jewelry Renaissance."
Curated in partnership with jewelry editor and author Melanie C. Grant, the sale showcases about 60 pieces from 20 talented Black designers from midcentury to today.
Included is Los Angeles-based contemporary multidisciplinary artist and jeweler
Maggi Simpkins
, whose specialty is bespoke, one-of-a-kind jewels like engagement rings, with an emphasis on crafting "narrative-driven" designs informed by her clients' life experiences.
For "Brilliant & Black," Simpkins turned inward to reflect on her own story.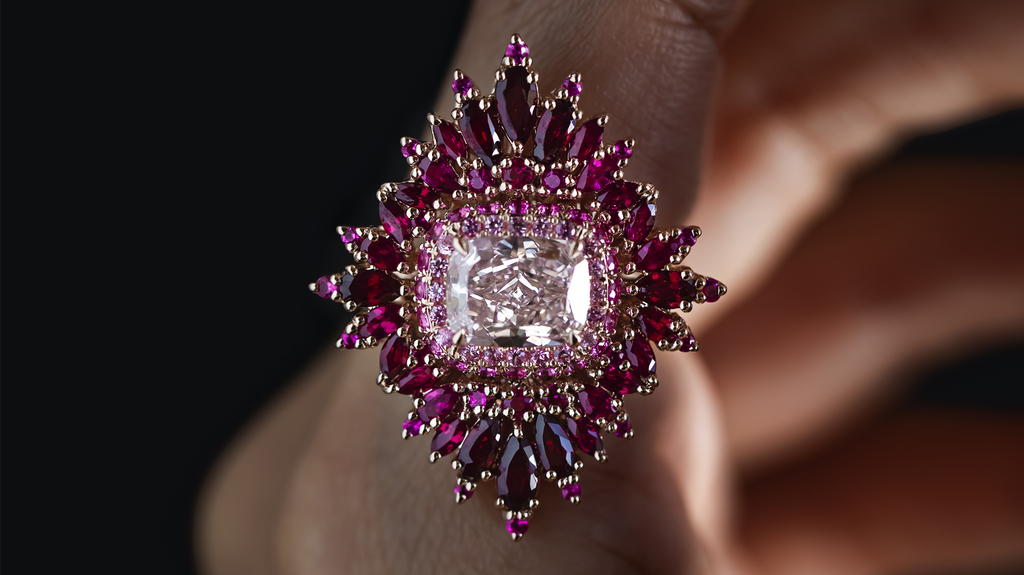 Per her artist's statement for Sotheby's, what she uncovered was, "permission to realize my greatness. A permission to be unapologetically bold, a permission to bloom, blossom, expand, take up space, to step into my light. A permission to shine."
Simpkins continued, "While creating these pieces and reflecting on my story I realized that this is not just my story as a young woman of color designer but a shared story of the Black experience. A major part of the Black experience in America is the fight for that same permission."
Empowerment suits the designer just fine.
Of the three styles Simpkins created for "Brilliant & Black," the "In Bloom Ring" is the most elaborate.
Crafted in 18-karat rose gold, it features a rare, internally flawless, 2.43-carat, cushion-cut fancy pink diamond, 2.73 carats of custom-cut rubies, and 0.77 carats of pink sapphires.
Priced at $1 million, it's available now at
Sotheby's
.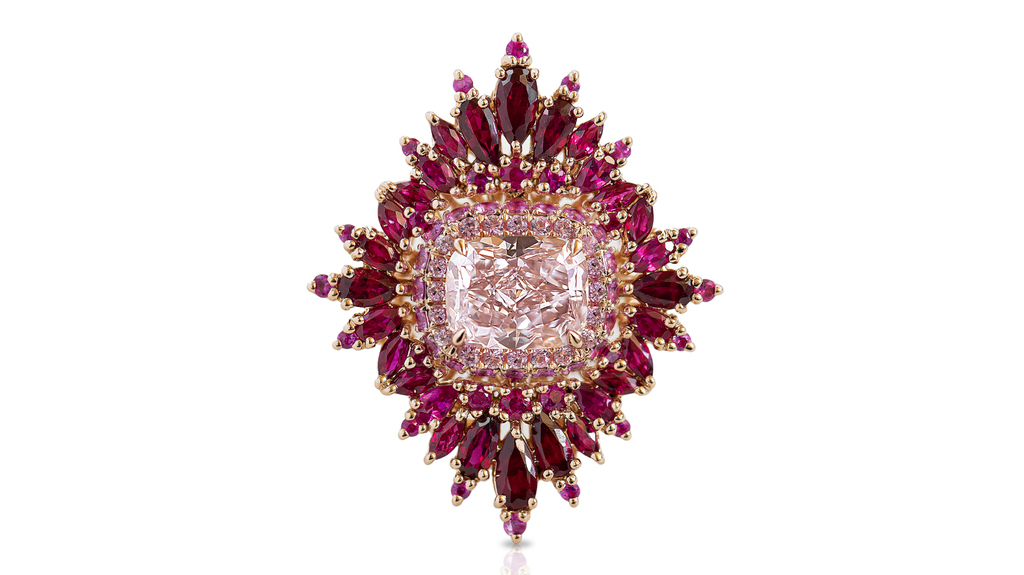 Related stories will be right here … 
More on Collections