Lightbox Goes Larger With 2-Carat Lab-Grown Diamonds
The De Beers-owned brand also debuted a new category of high-quality lab-grown stones called "Finest."
New York—Lightbox is going bigger with its lab-grown diamonds.
The De Beers-owned brand announced an expansion to its offerings to include sizes up to and including 2 carats.
The pink, blue, and white lab-grown diamonds will still be priced at $800 per carat, as has been Lightbox's structure from the start.
The brand said it expects to add stone cuts and jewelry silhouettes in 14-karat gold early next year.
Concurrent with the news of the larger sizes, Lightbox also introduced "Finest," a proprietary diamond engineering process developed by the brand that combines its existing CVD synthesis technology with a "further leading refinement" to enhance the stones' color.
"Finest" stones are VVS clarity, colorless (D, E, or F in color), and have an excellent cut.
Lightbox said the same technique is also applied to fancy color diamonds in the range, refining the saturation and consistency of the blue and pink lab-grown stones.
Each "Finest" diamond will be laser-inscribed with a unique quality mark just under the table, invisible to the naked eye but visible with a 10X loupe.
Each stone also will come with its own "quality guarantee" detailing its cut, color, and clarity, which Lightbox said serves as its warranty for customer assurance.
Pricing for "Finest" follows a linear model like the one already set by Lightbox, with 1-carat stones priced at $1,500 plus the cost of setting.
It will only offer "Finest" stones up to 1 carat in size to be consistent with its belief that "the real, long-term opportunity for lab-grown diamonds is in accessibly priced jewelry at or below $2,000," Lightbox said in a release.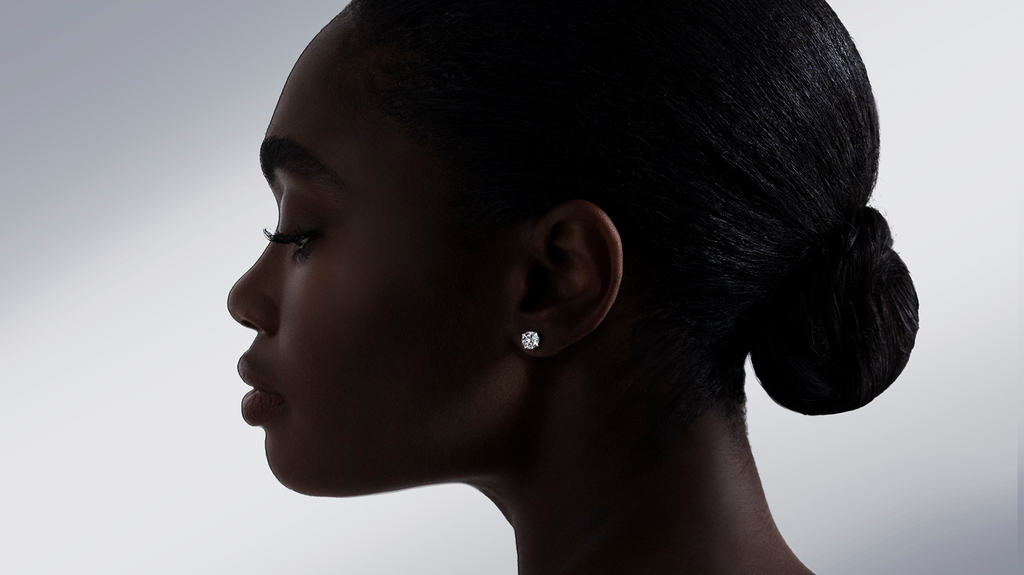 The "Finest" range includes pink, blue, and white lab-grown diamonds available in pendant and earring styles in 18-karat gold.
Originally slated to launch in 2022, the introduction of the 2-carat offerings from Lightbox and "Finest" were accelerated by the opening last fall of Lightbox's
$94 million, 60,000-square-foot manufacturing lab
in Gresham, Oregon. 
They will launch in late October on the Lightbox website followed by a broader rollout to both brick-and-mortar and online retail partners early next year.  
"Our incredible team continues to push the boundaries on lab-grown diamond engineering technology, and thanks to our 50 years of experience, pioneering approach, IP portfolio, and state-of-the-art manufacturing facility in Gresham, we have the capability to now take the next steps in expanding our lab-grown diamond product range to include stones of larger size and even higher qualities," said Lightbox CEO Steve Coe.
"This enables us to bring our fair and transparent linear pricing model to lab-grown diamonds up to 2 carats in size and offer superior value to our customers over an extensive range of stone sizes and qualities. For size, quality and pricing, Lightbox is leading the way."
 Related stories will be right here … 
More on Lab-Grown