Celeste Holm Jewelry Collection Debuts at Auction
A starlet of Hollywood and Broadway, the actress' jewelry collection hit the auction block at Doyle.
New York—The jewelry collection of theater legend Celeste Holm hit Doyle's auction block Wednesday.
The "Stage & Screen" auction kicked off with the Celeste Holm collection, which included her jewelry as well as scrapbooks from her performances, scripts with notes scribbled on them, costumes she wore on stage, and her 1947 Golden Globe award for Best Supporting Performance.
The Academy Award and Golden Globe-winning actress may be best known for the 1947 film "Gentleman's Agreement," which centered on antisemitism in post-war America, and the 1950 film "All About Eve," in which she co-starred with Bette Davis.
Away from the silver screen, she was part of the Golden Age of Broadway, starring in "Oklahoma!," "Bloomer Girl," and "The King & I."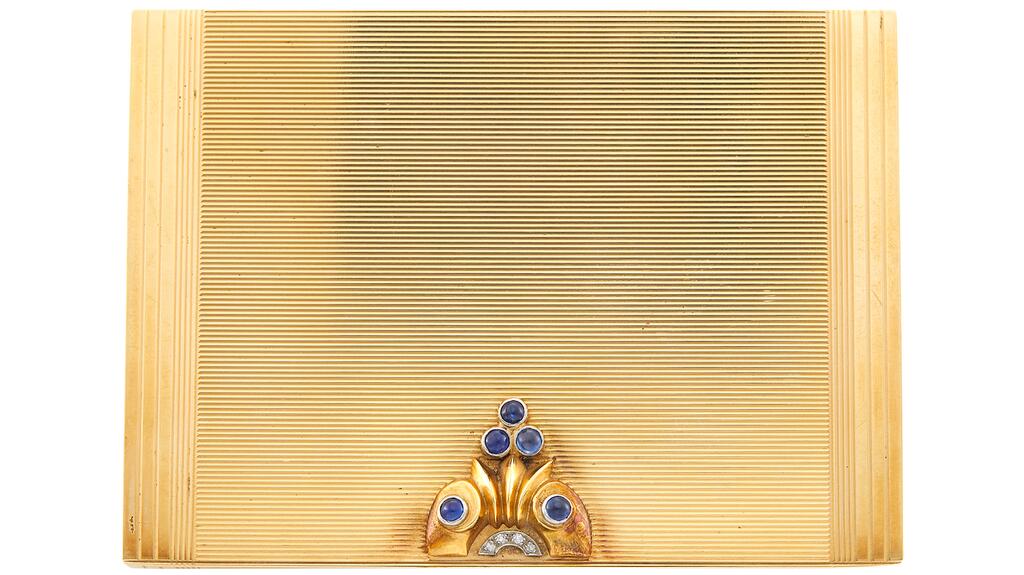 The top-selling lot of her jewelry collection was a gold Van Cleef & Arpels compact, set with five round cabochon sapphires and four small round diamonds, signed by Celeste Holm. It sold for $5,670, well above its $2,000 to $3,000 estimate.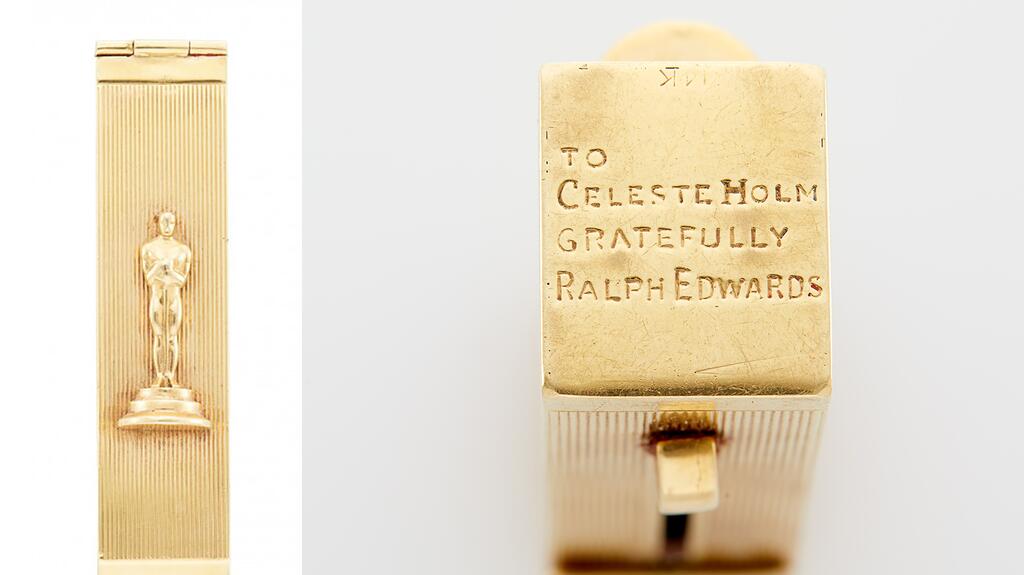 The second top-selling lot was a 14-karat gold lipstick holder with an Oscar statuette on the front, inscribed "To Celeste Holm. Gratefully, Ralph Edwards." It sold for $4,410, far exceeding its $500 to $700 estimate.
She won an Oscar for Best Supporting Actress for "Gentleman's Agreement" in 1947. Edwards was the host of the TV gameshow "Truth or Consequences," where Holm was a frequent celebrity guest.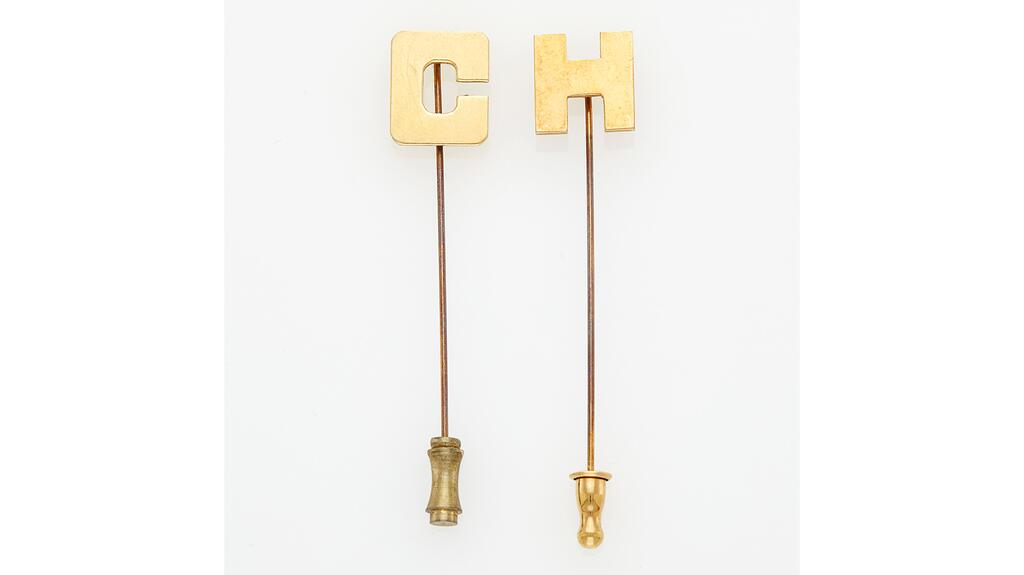 A pair of 14-karat yellow gold stick pins topped with the letters "C" and "H," her initials, sold for $756, surpassing the $300 to $500 estimate.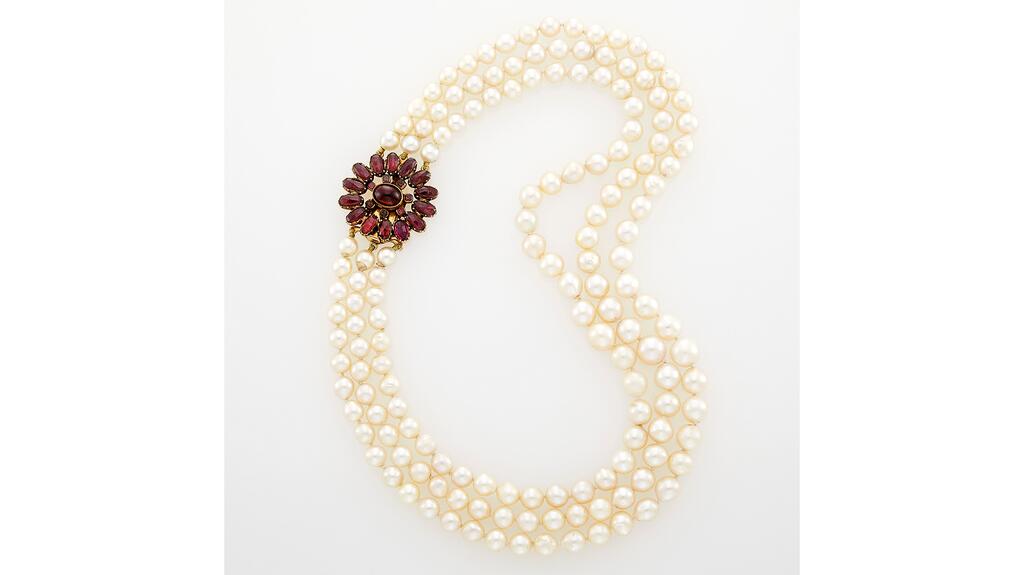 A triple-strand cultured pearl necklace with a gold and garnet floral clasp sold for $2,016, soaring past the $500 to $700 estimate.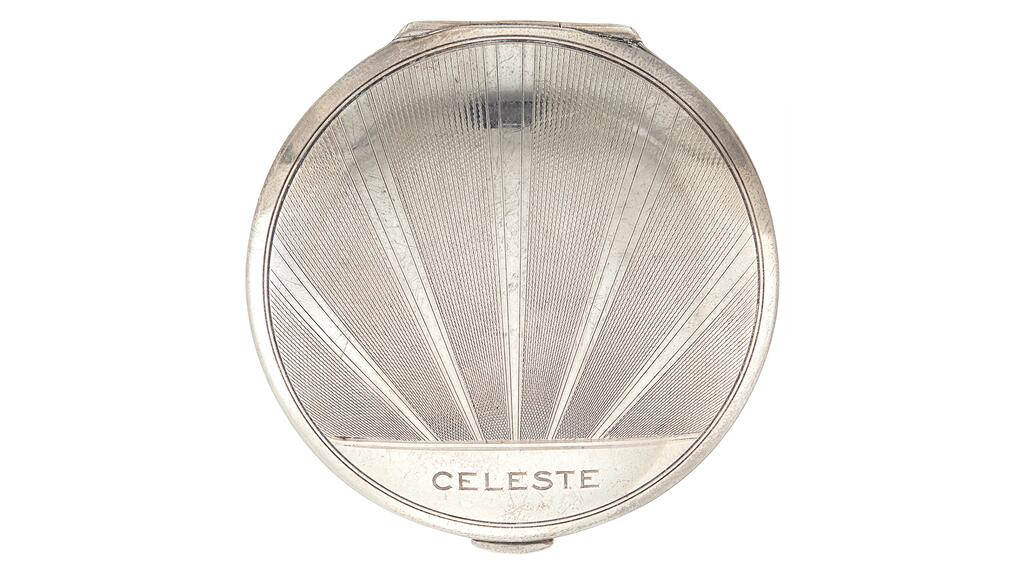 A silver Cartier compact, with "Celeste" engraved on the front and "His and Hers," the name of a 1954 show she starred in, on the back sold for $598, just above the $300 to $500 estimate.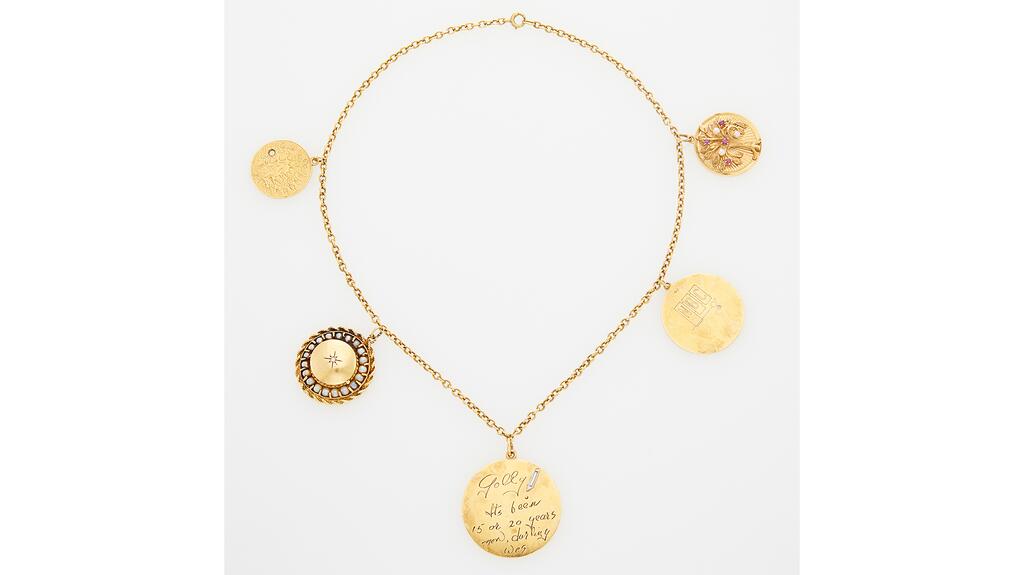 Also at on the auction block was a 14-karat yellow gold charm necklace, featuring two Tree of Life charms, a cultured pearl studded locket, an "NBC" charm, and a disc charm that reads "Golly! It's been 15 or 20 years mon, darling, Wes." She was once married to actor Wesley Addy.
It sold for $2,142, above the $1,200 to $1,800 estimate.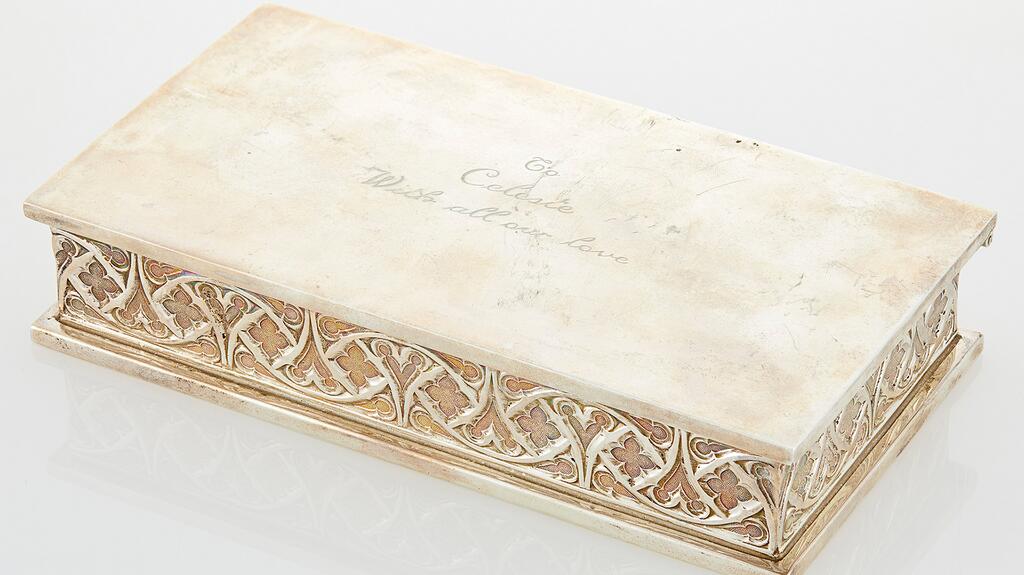 The cast of ABC soap opera "Loving" presented her a Tiffany & Co. silver jewelry box, inscribed "To Celeste, With all our love" as well as their 14 signatures on the inside cover. Her own signature is also on the bottom.
It sold for $693, surpassing the $400 to $600 estimate.

All 12 jewelry lots sold for more than $23,000 total, with only one selling below the high-end of its estimate.

 Additional items from the Celeste Holm collection will be featured in a later auction.

"This sale has taken off tremendously. The interest is truly worldwide," said Louis Webre, senior vice president of marketing and media at Doyle, in an interview with National Jeweler.

Webre noted how the yearn for the performing arts, sadly lacking during the COVID-19 pandemic, has spurred interest in the auction.


 Related stories will be right here … 
"We're so gratified that people have really taken to these offerings in such a really nice way."
The auction also featured memorabilia like a jacket worn by Hugh Jackman in "Wolverine," a pair of boots from "Hamilton" signed by Lin-Manuel Miranda, a dress from Dolly Parton, and several Bob Mackie dresses worn by Carol Burnett.
With Broadway still shuttered due to the COVID-19 pandemic, Doyle is donating 10 percent of the proceeds from the auction of select lots to
The Actors Fund
.
Founded in 1882, The Actors Fund provides help to performers and behind-the-scenes workers, including financial assistance, affordable housing, health care, and senior care.
Actress Christine Baranski helped collect the celebrity memorabilia to benefit the charity.
With costume designers also feeling the impacts of the shutdown, 100 percent of the proceeds from select lots will go to
the Costume Industry Coalition
, which benefits the custom costume industry in New York City.
More on Auctions
Auctions
Sep 27, 2023