Harwell Godfrey Launches Latest Charitable Pendant at New York Fashion Week
It's the sixth pendant in a series that donates 100 percent of proceeds to philanthropic organizations.
New York—Amid all the parties taking place during New York Fashion Week this season, a jewelry soirée held a special significance.
Harwell Godfrey feted its latest charitable pendant on Friday night at a glitzy bash at Temple Bar in downtown Manhattan's NoHo neighborhood.
Among Fashion Week-goers and VIP guests like Debra Messing and Meena Harris (niece of Vice President Kamala Harris), designer Lauren Harwell Godfrey unveiled the "Charity Heart for Everytown" pendant, 100 percent of the proceeds of which fund
Everytown for Gun Safety
.
The organization is billed as the largest gun violence prevention organization in America, pushing legislative action to curb gun violence. It shares sobering statistics on its website, such as the fact that firearms are the leading cause of death for American children and teens and that more than 110 Americans are killed with guns every day.
For Harwell Godfrey, Everytown was a natural next partner for her charity heart collection.
"Gun safety is a critical issue in America, and firearms are now the leading cause of death for children in this country," she said.
"As a mother and an American citizen, I feel compelled to do what I can to help fight the gun lobby and be a part of this important fight, and that's why I created this special diamond pendant as the sixth initiative in my Charity Heart Series to support the work of Everytown for Gun Safety."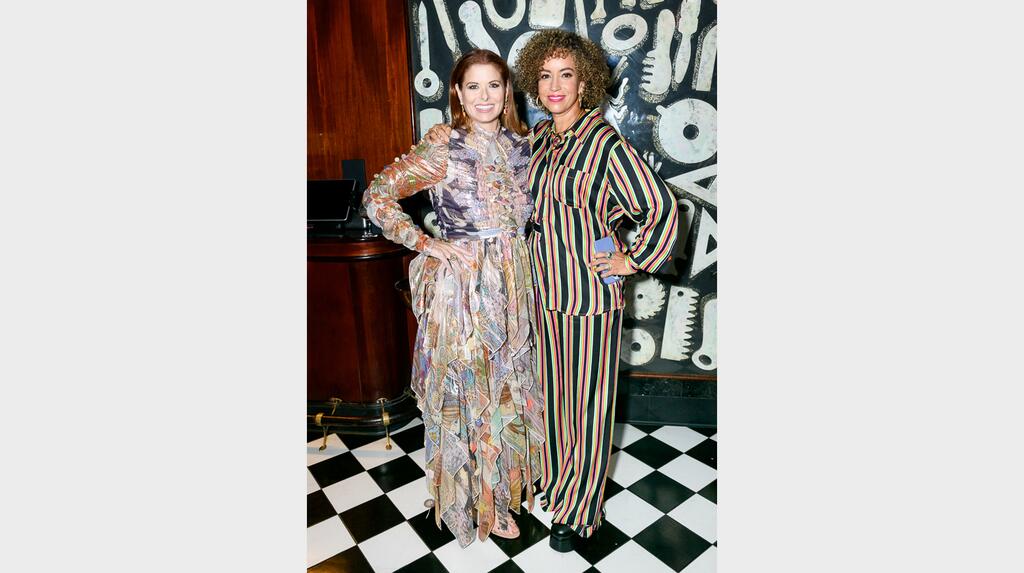 Harwell Godfrey launched her first charitable heart in 2020 as COVID-19 gripped the globe, debuting a malachite, diamond, and 18-karat gold heart pendant that benefits World Central Kitchen.
When Americans demonstrated for Black Lives Matter around the country in the wake of George Floyd's murder later that year, she created her next heart,
this one in onyx
to benefit the NAACP.
Since then, she's added a pink opal heart for Every Mother Counts; a rainbow heart with sapphires, amethysts, and tsavorites for the
Human Rights Campaign
; and a chalcedony heart for Futures Without Violence.
With each pendant a permanent part of the collection, the
Harwell Godfrey website
keeps a running tally of the money the styles have raised in their respective product descriptions.
The new heart benefiting Everytown features a De Beers Code of Origin diamond, which comes with a unique code assuring the diamond is natural, conflict-free, meets De Beers' ethical standards, and benefits the community where it was mined as well as the company's wildlife conversation and carbon neutral efforts.
The diamond is surrounded by geometric engraving on the 18-karat gold heart, meant to symbolize the reverberations of a gunshot and its effects on families and communities.
The charity hearts have received lots of celebrity support, with Vice President Harris, Cynthia Erivo, and Hilary Swank all owning various editions.
The new style is sure to be a hit, too.
Blake Lively appeared virtually at the party last Friday wearing her own Everytown edition.
The pendant is available now at
HarwellGodfrey.com
. It sells for $3,500.
 Related stories will be right here … 
More on Events & Awards