Britney Spears Wore Over $500K of Stephanie Gottlieb Diamonds at Her Wedding
The New York jeweler also made the pop star's wedding bands.
Los Angeles—Britney Spears took the humble at-home wedding to another level last Friday, with guests like Madonna and Donatella Versace in attendance at her nuptials to Sam Asghari in Los Angeles. 
Naturally, the bride's day-of jewels had to match that level of glamour.
The New York City-based bridal designer and online retailer delivered with more than 62 carats of diamonds for Spears, valued at more than $570,000.
Gottlieb curated the look personally. 
It comprised round diamond and pear-shaped diamond drop earrings diamond pavé halos with just over 8 carats of diamonds, worth $250,000; a heart-shaped diamond tennis necklace featuring more than 27 carats set in 18-karat white gold and valued at $100,000; and an oval diamond tennis bracelet with more than 23 carats of diamonds set in 18-karat white gold and valued at $200,000.
"We knew that Britney's dress had a classic silhouette with an open neckline, so we designed timeless pieces that would complement the style, including a tennis necklace, bracelet, and statement drop earrings," Gottlieb said. 
"These three classic styles all worked seamlessly together, while standing out individually to create a special wedding-worthy look."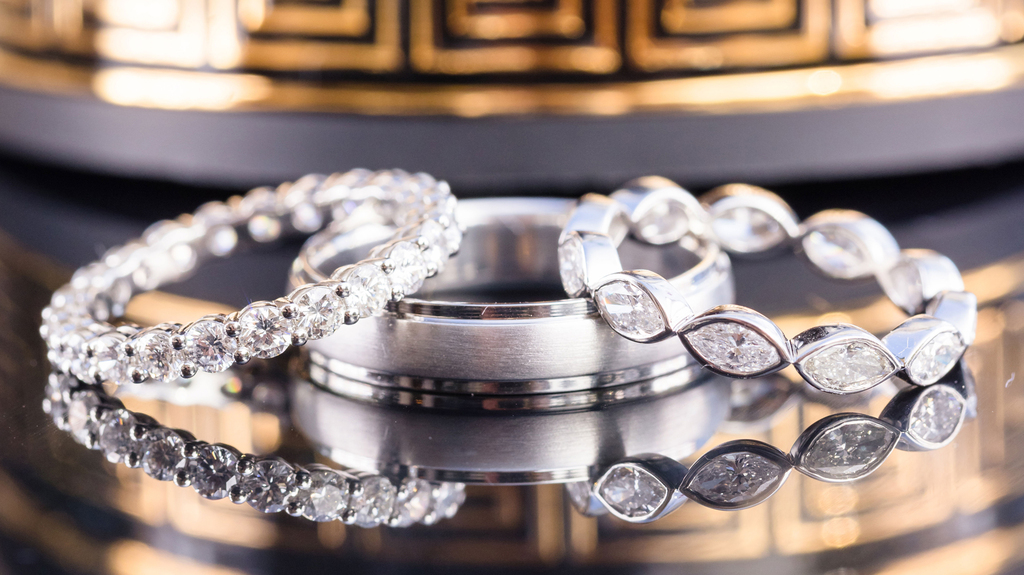 While these jewels likely are in the "something borrowed" category, Gottlieb also has a permanent place on the ring fingers of Spears and Asghari.
She crafted wedding bands for the two to exchange on the big day.
Spears opted for two bands to make a stack with her round brilliant-cut diamond solitaire engagement ring. 
 Related stories will be right here …
More on Trends