Halstead Names 2021 Grant Winner
Laura Fortune has won the 16th annual grant for emerging designers.
Prescott, Ariz.—Since 2006,
Halstead
has supported emerging jewelry brands with its annual grant competition.
Now, the Halstead Grant is in its 16th year. The 2021 recipient is Laura Fortune.
The grant is unique in that it judges entries not only on artistic prowess but also on its business potential.
In addition to a jewelry portfolio, entrants outline a busines plan that includes production capacity, finances, marketing, and a market competition analysis.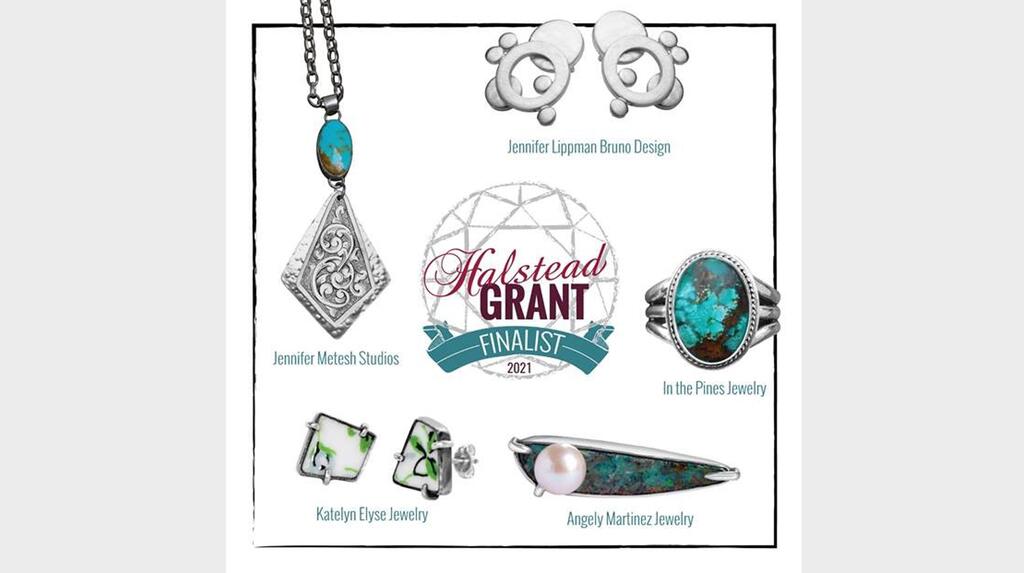 The application itself is a useful exercise for young brands to "establish clear goals and measurable steps toward self-sufficiency," Halstead said in a press release.
The Halstead Grant winner receives a $7,500 cash grant; $1,000 in jewelry supplies; a trip to Prescott, Arizona; features in Halstead's print publications; detailed feedback from the judging committee; and a trophy.
Finalists receive $500 cash grants, and semi-finalists $250 cash grants.
The 2021 finalists are Jennifer Lippman Bruno Design; In the Pines Jewelry; Angely Martinez Jewelry; Katelyn Elyse Jewelry; and Jennifer Metesh Studios. The semi-finalists are 9th Generation; Cassondra Justine; Allison Alane Jewelry Designs; Hamaila; and Hedron Studio.
This year's finalist, Laura Fortune, worked as a jewelry assistant for 13 years before launching her eponymous collection.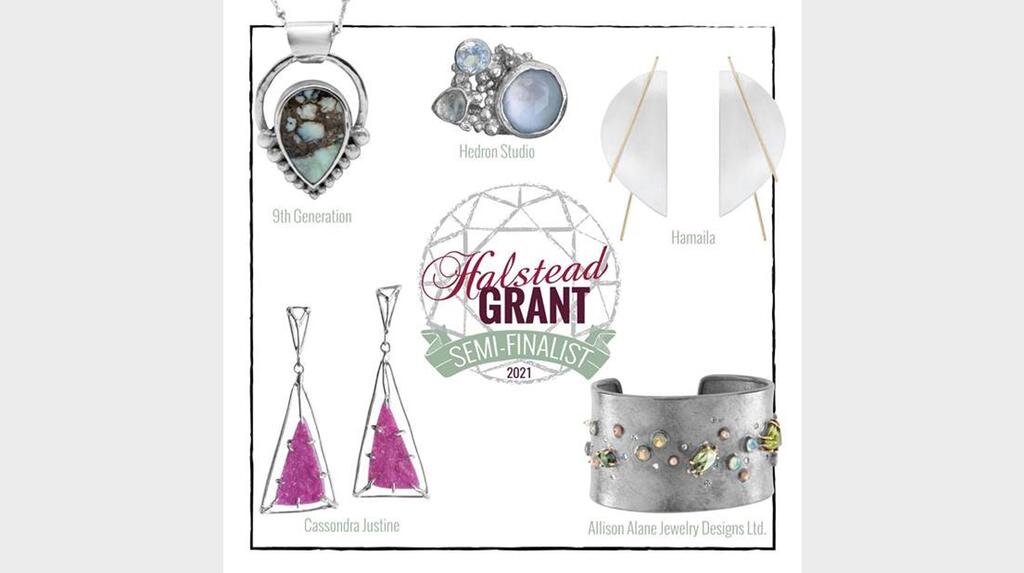 This year, she introduced her
"Salvador" collection
. It's inspired by the colors, shapes, and architecture in Portugal, where she previously lived. 
Starting at $175, it features colored gemstones and cloisonne enameling.
Fortune said, "I am so honored to receive this recognition and award from Halstead. I create enamel jewelry with a unique playfulness, and it's incredibly affirming that my perspective on jewelry and business goals stood out to the judges. 
"The Halstead Grant gives me the visibility, confidence and financial backing to build my brand and continue to explore imaginative jewelry designs."
Grant Founder and Halstead President Hilary Halstead Scott said, "Laura represents the best of both artistic craftsmanship and sound business fundamentals. We are proud to recognize her achievements with this award."
 Related stories will be right here … 
More on Events & Awards