And the Winners of the 2018 Couture Design Awards Are …
This year's edition of the jewelry design awards included the question, is it OK to propose to myself if the ring is really beautiful?
Las Vegas--The Couture Design Awards were held Saturday night at the Wynn Las Vegas and included laughs, tears and, of course, plenty of stunning jewelry.

They also posed the question, Is it OK to propose to yourself if the ring is really, really good? (We say yes.)

Considered one of the world's premier jewelry design contests, this year's edition of the Couture Design Awards recognized winners in 15 categories, including two chosen by the public.

The judges were: Adam Gorman of I. Gorman in Washington, D.C.; Robb Report's Jill Newman; Broken English owner Laura Freedman; jewelry designer Victor Velyan; and Will Kahn, accessories director at Town & Country.

Read on to see the pieces chosen as the winners in the 2018 edition of the jewelry design contest.

The first award of the night, Best in Pearls, went to this necklace by Australian company Autore, which creates designs using Australian South Sea pearls.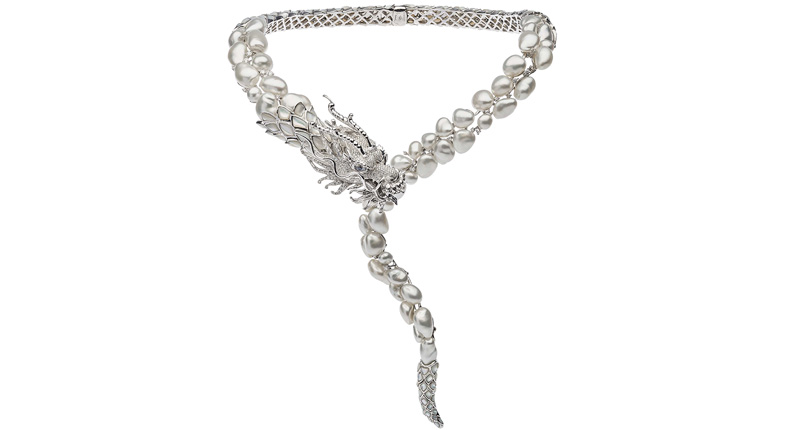 It was the fourth Couture Design Award win for the Sydney-based jewelry company.

Best in Innovative went to these earrings by British jewelry designer Stephen Webster, who was the recipient of the Cindy Edelstein Award last year for all he has done to mentor young jewelry designers.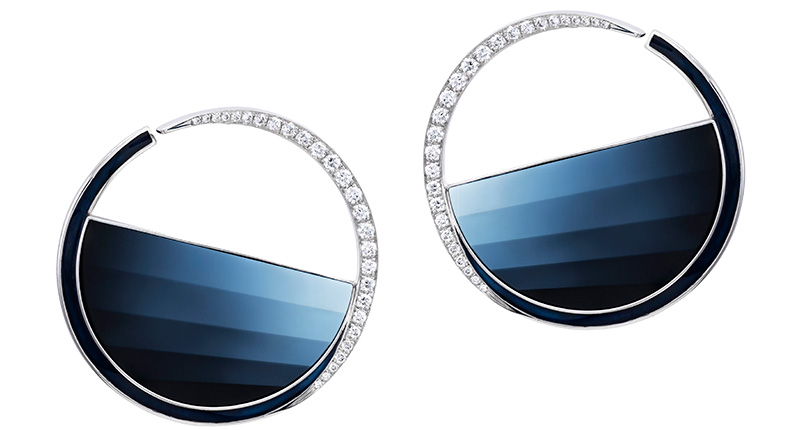 Eva Fehren, who was exhibiting in the Design Atelier, won Best in Bridal with this diamond ring.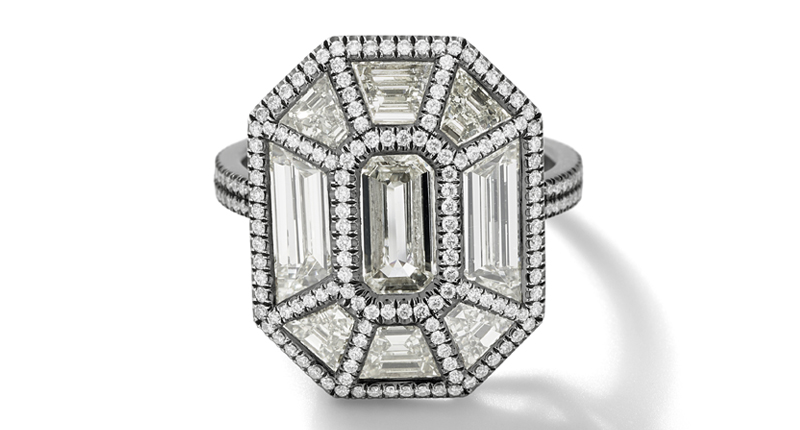 "I like this ring so much, I was thinking—is it weird to propose to myself?" Eva Zuckerman, the designer behind the brand, asked jokingly from the stage when accepting her award. "I really don't want to sell it."

Heather B. Moore, the Cleveland-based jewelry designer known for her personalized pieces, took home the Couture Design Award for Best in Silver with this magnificent cuff featuring a herd of elephants with gold tusks.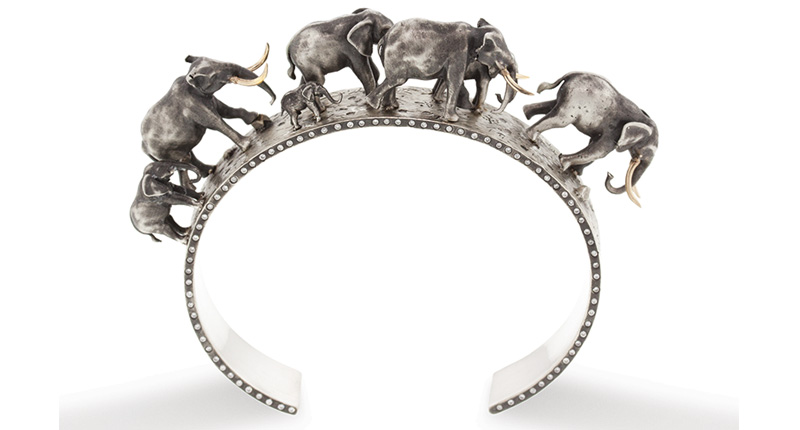 She said she was inspired to create the cuff after traveling to Africa with her four children and coming in contact with elephants, some populations of which are threatened due to poaching.  





Italian jeweler Carolina Bucci won Best in Gold for this stunning scarf-like creation rendered in the metal, while Best in Platinum went to Japanese company Kuwayama for the necklace pictured below.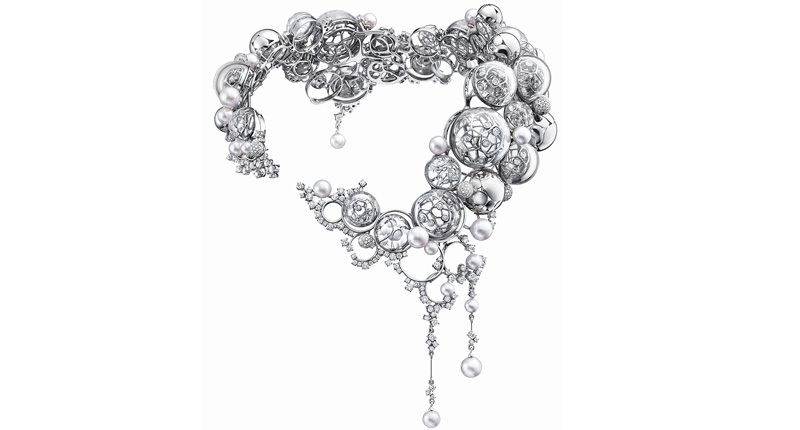 Ann Korman, the designer behind ARK Fine Jewelry and one of the innovative jewelry artists represented by showroom For Future Reference, won in the Best in Colored Gemstones Under $20K category for her opal and moonstone earrings.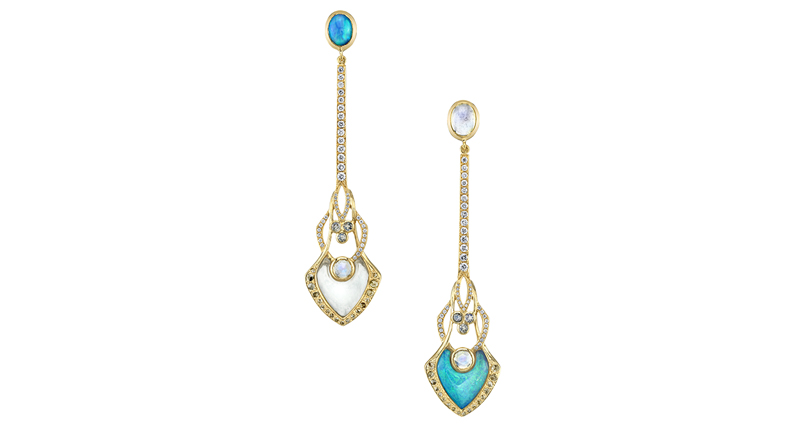 Best in Colored Gemstones Above $20K went
to Amrapali Jewels for this brooch featuring a 50-carat emerald and one of the Jaipur, India-based company's signature "lotus-cut" diamonds.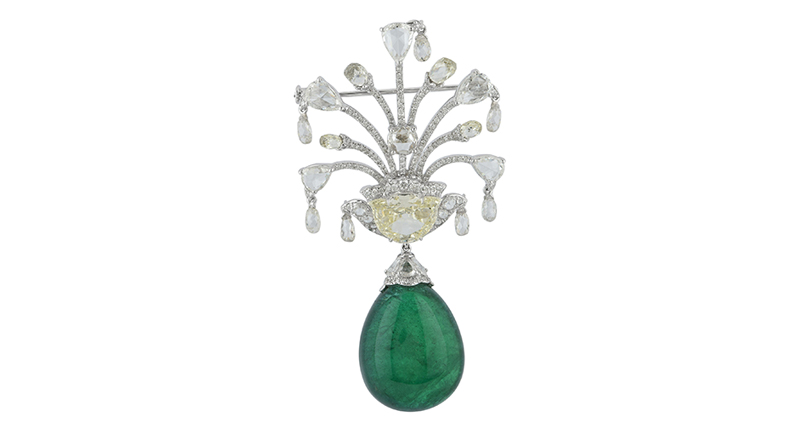 In the Diamonds categories,
Best in Diamonds Below $20K
went to Studio Rêves for these earrings, while Mike Joseph won
Best in Diamonds Above $20K
for his incredible cascading necklace (both below).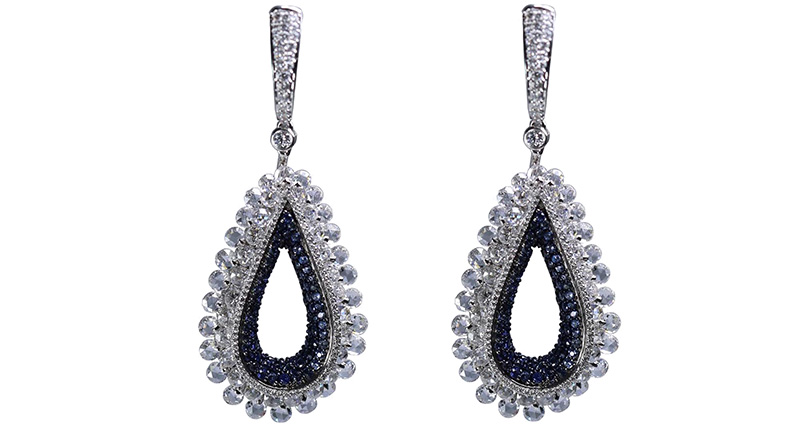 Joseph thanked both his team and his brother when accepting his award.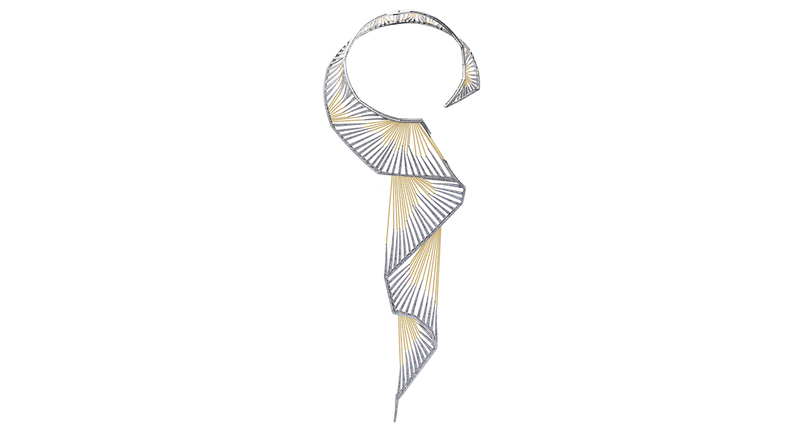 The Couture Design Awards also includes honors for designers new to the jewelry trade show, high jewelry, two honors selected by members of the public and a nod to makers of men's jewelry.
Danish company Shamballa Jewels won the second
Best in Men's
Couture Design Award (the category was added last year) for the customizable SJ Flip Bracelet in 18-karat gold with gemstones and the brand's signature Star of Shamballa bead.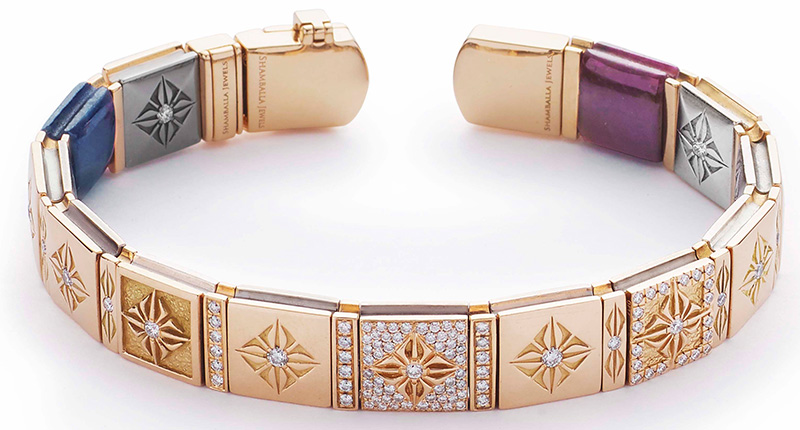 Best in Debuting
went to Vram, the Los Angeles-based brand headed by Vram Minassian, who was among the designers National Jeweler highlighted in a preview of
designers new to the jewelry trade show this year
.
Nikos Koulis won
Best in Haute Couture
for this incredible diamond, enamel and rock crystal creation.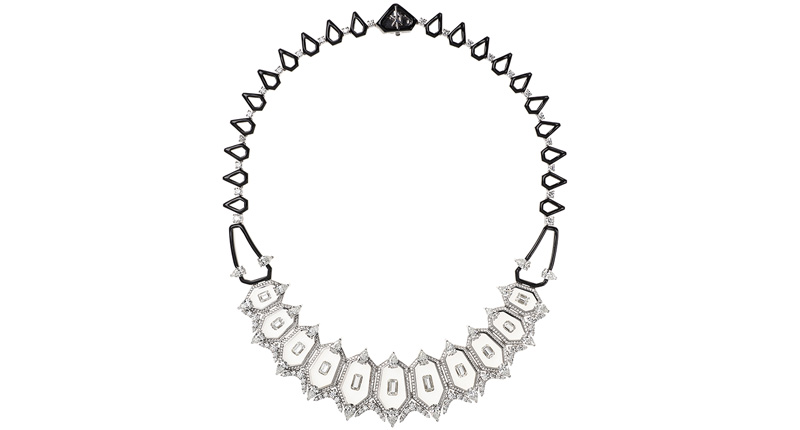 The
Editor's Choice Award
went to the below earrings by Fernando Jorge, who won last year in the Diamonds Above $20K category.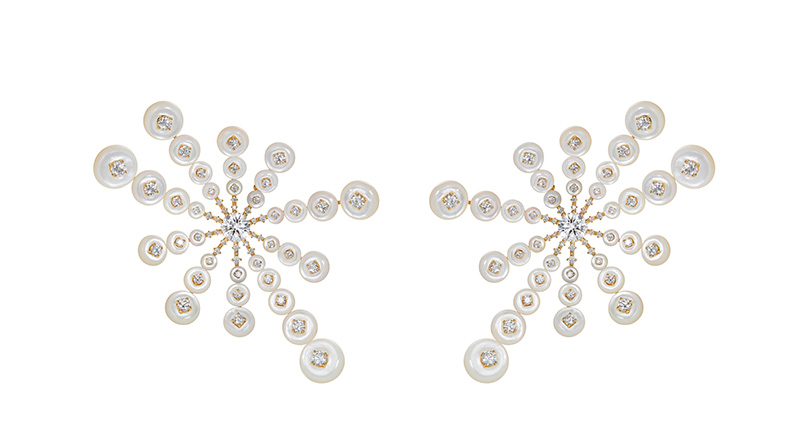 In accepting his award, the Brazilian-born jewelry designer thanked Stephen Webster for bringing him to Couture seven years ago, adding that young designers thanking Webster for his mentorship is "becoming a tradition" at the Couture Design Awards.
The final award of the evening,
People's Choice
, was voted on via text live at the show, and went to Julez Bryant, who tearfully shared the story of how her "Ghostrider" pendant was made just before her mother passed away, and is dedicated to all those who are "riding out" of life.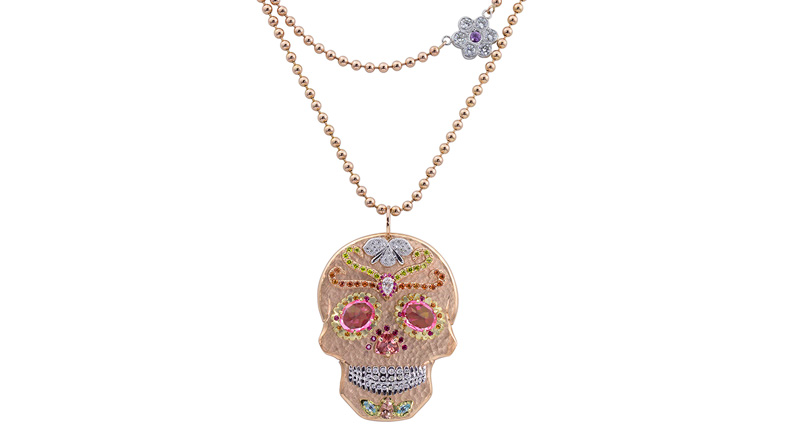 In conclusion, she dedicated her win to other jewelry designers who got pushback early on in their careers.
"This," she said of her award, "is for us garage designers who people said would never make it."
More on Events & Awards