Writer Robyn Hawk Remembered as a Big, Generous Presence
The jewelry blogger and social media expert died unexpectedly last week after suffering a stroke.
Fullerton, Calif.—Jewelry blogger and social media curator Robyn Hawk died unexpectedly July 16 after suffering a stroke.


She was 63.

Hawk studied at the Gemological Institute of America from 2006 to 2009, according to her LinkedIn page, receiving gemology certificates for diamonds and colored stones.
She had vast experience in the jewelry industry, from acting as the social community manager for Lustig Jewelers in Illinois to being social media content curator for Trendsetters of Delaware and Love Story Diamonds.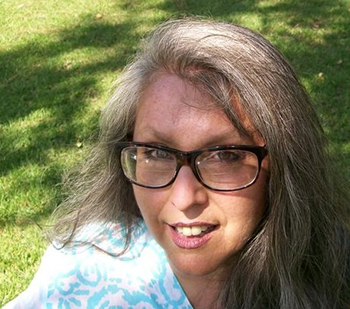 Robyn Hawk
The Fullerton, California resident was perhaps even better known for her writing, which she shared on social media under the business name "A Fly on the Wall."
She also contributed to websites The Daily Jewel and Historic Gems & Jewelry, among others.
"Robyn was such a big, big, big presence; it is hard to grasp that she is not here," her sister, Dawn Hawk, and mother, Maureen Hawk Turk, wrote on Facebook. "Robyn was big in passions, talents, generosity, compassion and her outrage about injustice."
They added: "Robyn fell hard in love with the gemstone and jewelry world—and with all of you. She was always excited to learn more and then to share and promote this world on her many blogs. Robyn was truly wowed by all the creative people she met—those in mining, gemstone cutters, jewelers, collectors and more."
Many members of the jewelry industry expressed shock and sadness on Facebook after learning of Hawk's death.
She is remembered as being generous—to others and with her time—supportive and friendly, among many other attributes.
She also was known for her strong voice in writing and her social media expertise.
Her sister told National Jeweler that social media was her forte.
"I remember telling her I was always jealous because on Twitter she was followed by Yoko Ono, Barack Obama and [English actor and comedian] Stephen Fry," she said via email.
"I asked her how she got these important people to follow her and she said, 'Well, with Stephen Fry there were just a few of us on Twitter at that time and we talked to each other,' which was Robyn's biggest message: engagement."
Dawn Hawk added that her sister "put the social in social media."
"She was a great matchmaker and connector," she said.
Hawk is survived by her mother, sister and her longtime partner, Bobby East.
More on Independents