Piece of the Week: Cicada's Witchy Brooch
It's the perfect jewel to wear on Oct. 31.
There is a long tradition of holiday themed jewelry—think a Fourth of July flag pin or snowflake pendant for Christmas and Hanukkah—but a
Halloween jewel
is arguably the most fun. 
Skulls, spiders, and snakes are ripe inspiration for contemporary jewelry designers, while antique jewelry is known for its earnest embrace of the macabre via mourning jewelry.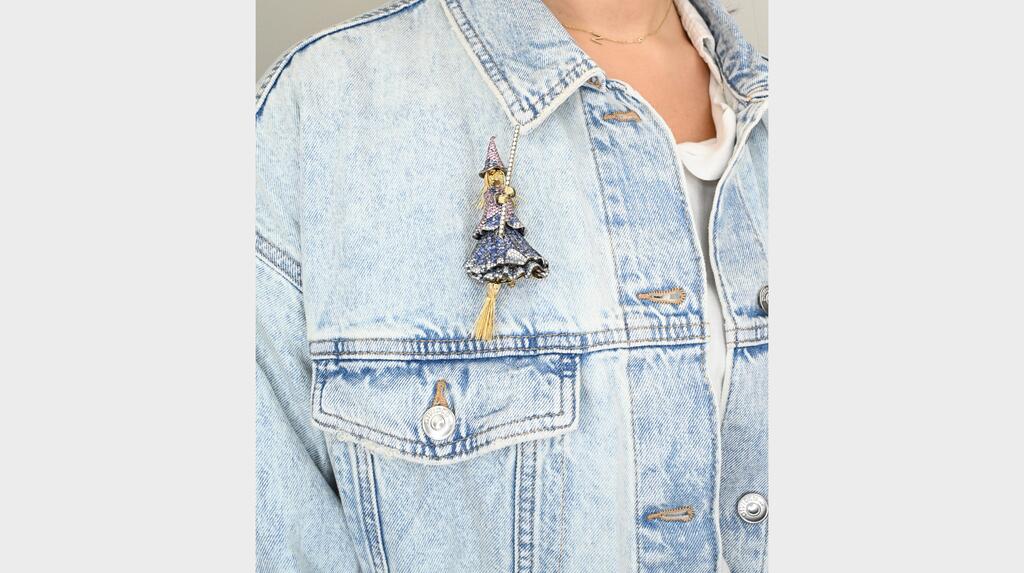 Cicada has a more playful interpretation of Oct. 31st-appropriate accessories. 
The brand known for its elaborate and intricate red-carpet designs turns its meticulous eye to a witch in this brooch that is "Piece of the Week" ahead of Halloween.
Crafted in 18-karat yellow and gold with rhodium detailing, white diamonds adorn the witch's broomstick handle, while her hat and clothes are covered in purple and blue sapphires and white diamonds. 
The brooch features 20.61 carats of sapphires and 3.92 carats of diamonds. 
The ultimate spooky season jewel, inquiries may be directed to the
Cicada
website.  
 Related stories will be right here … 
More on Trends
Trends
Dec 04, 2023