Grown Brilliance Launches High Jewelry Collection
The lab-grown jewelry company has added its most elaborate pieces yet to its assortment of engagement and fine jewelry.
New York—Lab-grown diamond jewelry company Grown Brilliance has launched a high jewelry collection. 
The staggering 120-piece range is divided into three sub-collections called "Harmony," "Heritage," and "Heirloom." 
The designs are inspired by founder and creative director Akshie Jhaveri's global travels and creative journey. Throughout the collection, she pays homage to Amsterdam, Venice, Barcelona, Tokyo, and more. 
Jhaveri grew up in Mumbai in a family of third-generation jewelers. At 18 years old, she entered the family business. 

After earning a business degree, Jhaveri pursued her diploma in Jewelry Design and Diamond Grading at GIA. Before launching Grown Brilliance in 2021, Jhaveri spent five years as an international sourcing director for fine jewelry at a major U.S. retailer. 

Grown Brilliance is the culmination of Jhaveri's multi-faceted jewelry industry experience.
"The high jewelry collection at Grown Brilliance is made for everyone who wants to own and enjoy a statement piece. The diamonds are hand-set and the designs are meticulously crafted, some of them inspired from my own jewelry box," Jhaveri said. 
Each piece in the high jewelry collection is hand-crafted by artisans in India, the company said. The high jewelry array has India firmly in its DNA, combined with Jhaveri's lifelong global influences.  
As a child, she spent summers at her father's office admiring pieces by Hong Kongese and French designers. On family vacations to Rajasthan in North India she was inspired by Royal Indian Maharajas of the past.  


The "Mumbai Necklace," a highlight of the collection, is part of the "Heritage" line. It's an ode to the "crowded yet colorful streets of Mumbai," Jhaveri stated on the brand's website. 
 The piece features a mosaic reflective of the "intersection of madness and beauty" of the bustling crowds of Mumbai. It boasts a mix of marquise, pear, round and emerald cuts totaling 42.06 carats. A "Mumbai" bracelet and pair of earrings are also offered.
Inspiration from India continues in the "Jaipur" earrings and necklace, which Jhaveri said were inspired by the culture and vibrancy of a traditional, extravagant Indian wedding she attended.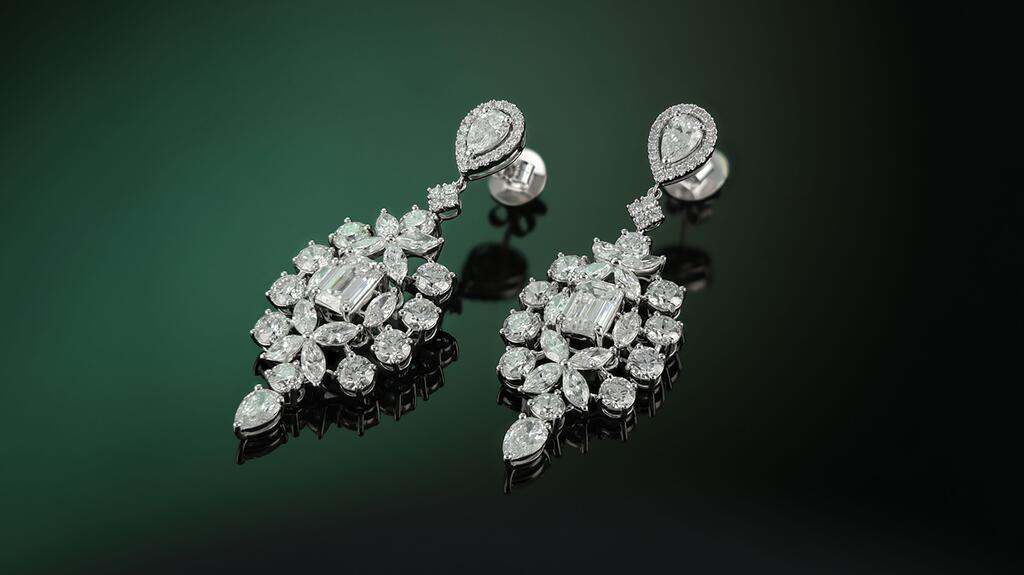 The rest of the 'Heritage' line boasts pieces inspired by far-flung corners of the world from the South American cities of Cusco and Buenos Aires to European and African destinations such as Amsterdam, Lisse, Venice, and Marrakech. 
In the "Harmony" line, symmetry stands out in drop earrings and stacked row bracelets. Much of the inspiration comes from beach and water-side towns like Sicily, Ibiza and El Nido, as well as the skylines of Vancouver and the tulips of Ottawa.  
Elegant single row bracelets and striking stud earrings make up the "Heirloom" line, heavily inspired by architecture and culture from European cities like Vienna, Verona, Oslo, Prague, and Stockholm.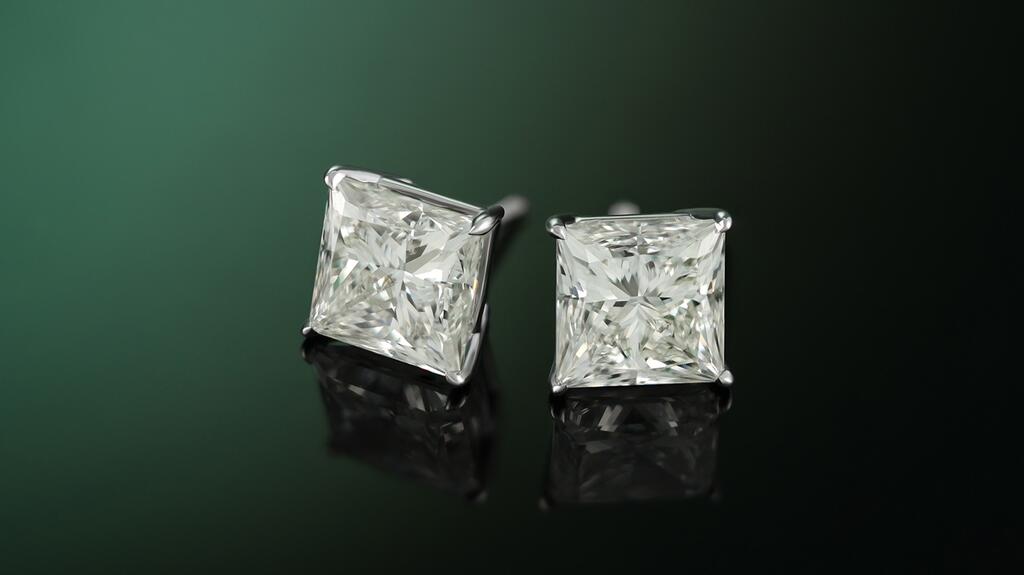 The rings, many of which are found in the bridal and engagement part of the collection, feature center stones ranging from 8 to 15 carats, the brand said.  
The collection is available
exclusively online
with prices ranging from $12,000 - $270,000.  
The direct-to-consumer company has stores in the King of Prussia mall in Pennsylvania, Houston Galleria in Texas, and Boca Raton Town Center in Florida. Customers can also visit the Grown Brilliance private showroom in New York City.
Grown Brilliance primarily sources its lab-grown diamonds in India by both the HPHT and CVD processes, though it recently established its own diamond growing labs. 
 Related stories will be right here … 
More on Collections