Emily P. Wheeler Elevates Kids' Jewelry Collection
The designer has collaborated with Super Smalls on an assortment of fine jewelry offerings.
Los Angeles—Super Smalls makes great jewelry for kids, and now their moms can match.
This month, the children's costume jewelry and accessories brand launched a collaboration with fine jeweler Emily P. Wheeler.
Though worlds apart in materials, price points, and customers, the companies share the same whimsical and exuberant aesthetic. 
Los Angeles-based Wheeler's line is akin to a grown-up version of Super Smalls' magical dress up jewelry sets with their chunky gems and bright colors. One can imagine today's Super Smalls fans one day graduating to Emily P. Wheeler.
According to Wheeler, it was the "Magic Unicorn Pendant" that caught her eye on Instagram.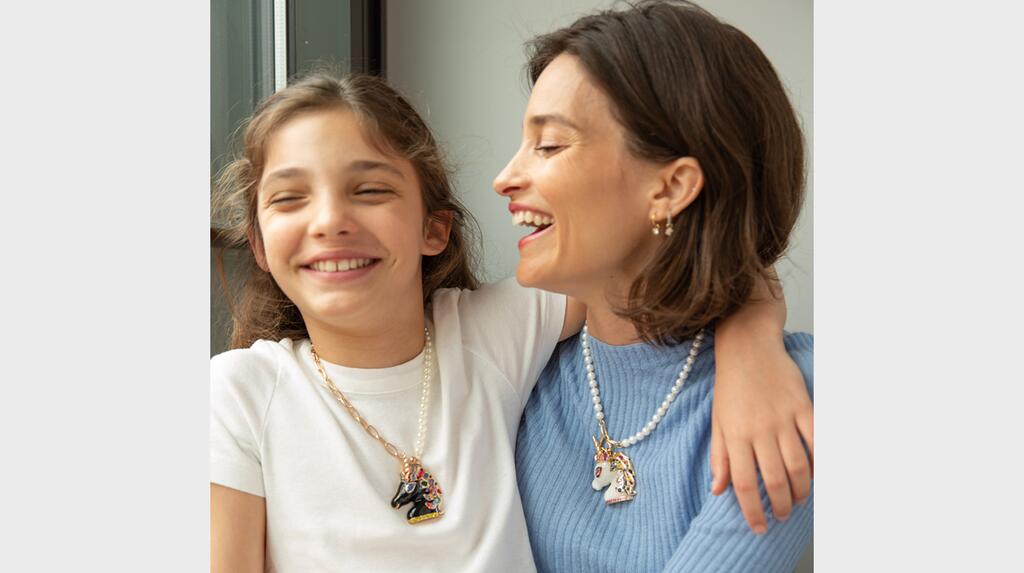 Noticing the synergy with her own work, Wheeler approached Super Smalls founder Maria Dueñas Jacobs to suggest collaborating on a capsule collection. 
Jacobs, who made her way into the children's jewelry space via a passion for fine jewelry cultivated as former Elle magazine accessories director, was taken with the idea. 
"As an avid fine jewelry collector, it was so exciting to hear that Emily wanted to design adult versions of our brand favorites," she said.
"Super Smalls was created to give kids the freedom to play with jewelry that's 'just like mommy's,' and we've now come full circle with our jewels—which have long been coveted by moms—made just for them!"
 Related stories will be right here … 
In addition to the unicorn pendant, the two companies collaborated on a four-leaf clover pendant and a heart-shaped padlock. 
Interpreting the Super Smalls bestsellers through a fine jewelry lens, Wheeler incorporated her beloved carved inlays in materials like turquoise and tiger's eye, as well as ombre sapphire detailing. 
The new styles seamlessly integrate into Wheeler's collection with their lighthearted attitude and playful motifs.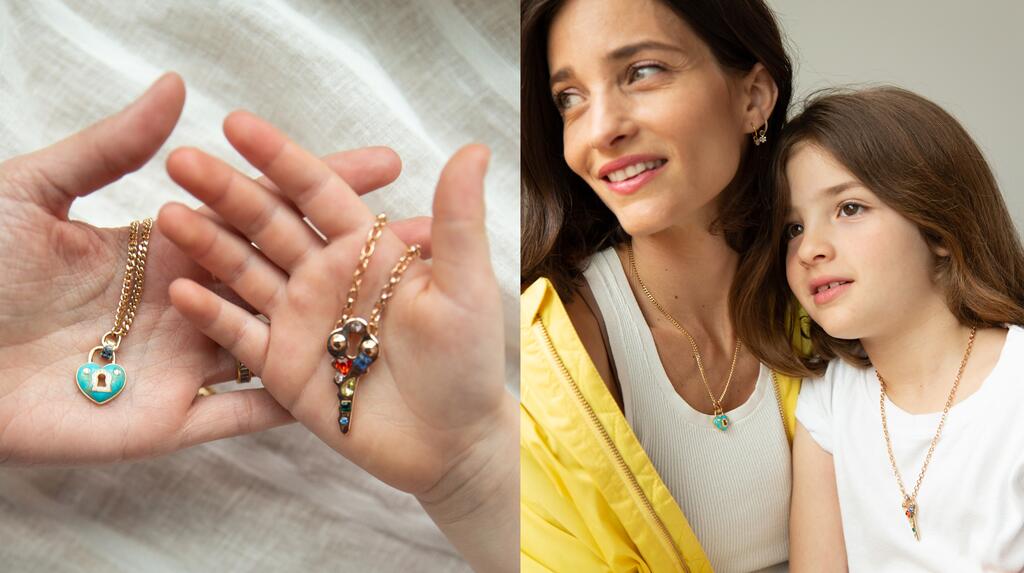 The capsule collection starts at $7,900 for the "Heart Lock" necklace on a gold chain, crafted in 18-karat yellow gold with turquoise inlay, diamonds, and a spinning wheel of rainbow-colored gems comprising ruby, multicolor sapphires, peridot, and amethyst. 
The necklace comes with a Super Smalls costume jewelry key pendant, making the perfect "Mommy and Me" set for a parent and child. 
The "Clover Necklace" is priced at $9,800. A real clover is encased in hand-carved rock crystal and set in 18-karat yellow gold adorned with 3.48 carats of ombre sapphires. The adjustable 18-karat gold chain is included.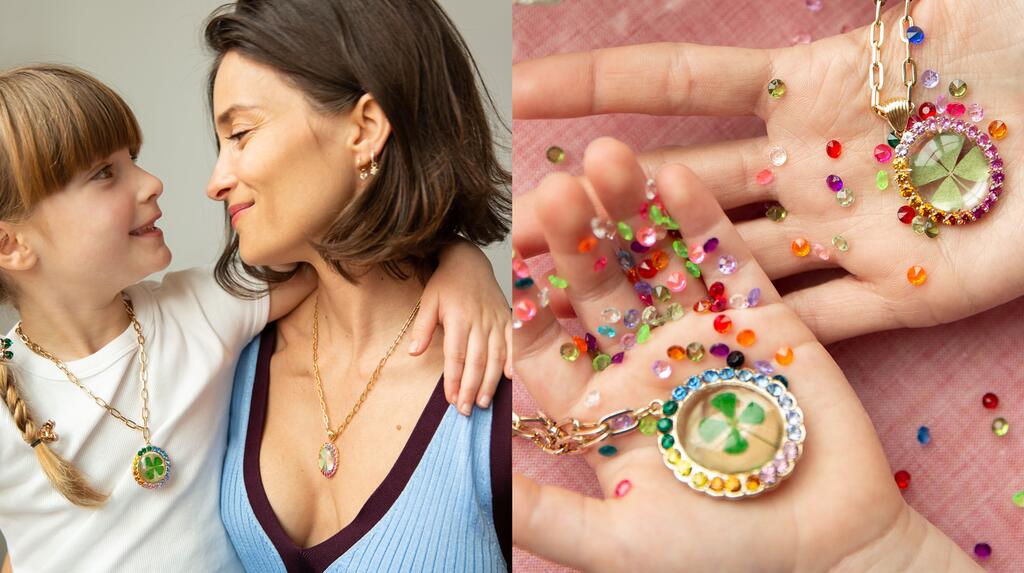 Finally, there are three one-of-a-kind "Unicorn Pendant" necklaces. 
There is a white agate version with 18-karat yellow gold, multicolor sapphires, and ruby strung on a freshwater pearl necklace for $24,000.
The tiger's eye version in 18-karat yellow gold with sapphires, rubies, London blue topaz, and tsavorite garnet comes on a necklace that is half 18-karat yellow gold chain and half freshwater pearl. It is priced at $28,000.
The black agate edition in 18-karat yellow gold with 5.24 carats of sapphires and 1.54 carats of rubies comes on an 18-karat yellow gold chain. It is also priced at $28,000.
"I love the idea that now moms and kids will be able to share the special experience of adding to their jewelry collections together," Jacobs said.
More on Collections