AGS Honors Industry Members at Titleholders Luncheon
During its annual Conclave event, AGS gave out several awards, including Young Titleholder of the Year and the Sallie Morton Award.
Louisville, Ky.—The American Gem Society honored several industry members and organizations during its annual Titleholders Luncheon, held May 3 during Conclave.
Maria Brown
, chair of the Young Titleholders Committee, awarded the 2023 Young Titleholder of the Year Award to
Courtney Sivard
of BC Clark Jewelers in Oklahoma City.
"[Courtney] joined the Young Titleholders Committee and soon became the social media chair. She catapulted our social media and reached all new heights with creative and informative content," said Brown.
"She is always one of the first ones to volunteer and assist other chairs and has made a lasting impact on our community."
Sivard, who recently welcomed a baby girl, was not able to attend the ceremony.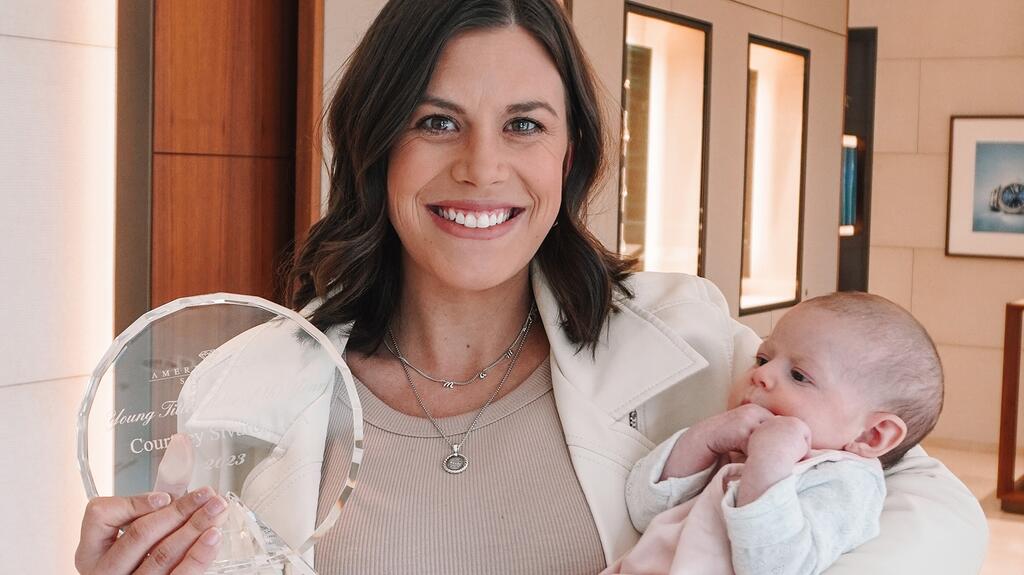 The Black in Jewelry Coalition partnered with the Young Titleholders' Diversity, Equity, and Inclusion Committee to award one BIJC member a grant for Conclave.
Brown also honored that recipient,
Nifé Le Blanc
. The grant covered the cost of Conclave registration and lodging and provided a $500 gift card from AGS for travel expenses.
Brown also congratulated the seven recipients of the Young Titleholders' Conclave Scholarships, who each received a free registration to Conclave.
The recipients were:
•
Amberlee Haddix
of Ross Elliot Jewelers in Terre Haute, Indiana;
•
Abigail Hinds-Aldrich
of  Brown Goldsmiths & Co., Inc. in Freeport, Maine;
•
Andrea Lopez-Irlanda
of Jae's Jewelers in Coral Gables, Florida;
•
Lex Melendez
of Carter's Collective Fine Jewelry in Petal, Mississippi;
•
Andrea Pooler
of Hill & Company in Yorkshire, England;
•
Taryn Quigley
of TQ Diamonds in Madison, Wisconsin;
•
Tiana Yamaguchi
of Vardy's Jewelers in Cupertino, California.
Amanda Coleman-Phelps
, chair of the International Guilds Council, also presented awards at the luncheon.
She presented the 2023 Sallie Morton Award to
William Frost
of the Roanoke and Maryland National Capital Guild.
The award recognizes those who have made exceptional contributions to the AGS national guilds, named in honor of the society's first female president.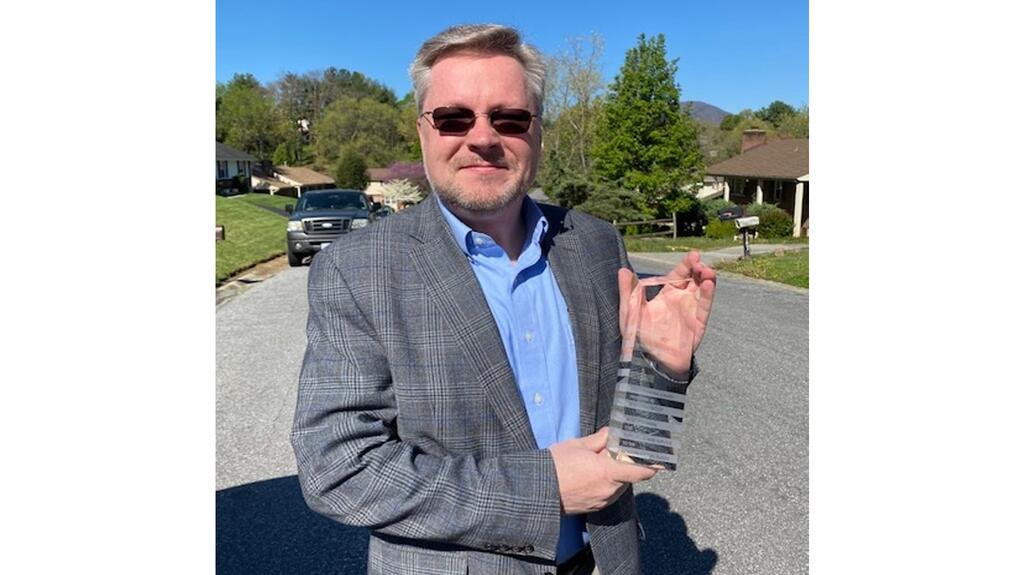 Frost was unable to receive his award in person.
"From the moment I met William, I know of no other person who has the level of dedication and integrity that he has exhibited for our jewelry industry. He encompasses the epitome of what makes an AGS member the top of their class when it comes to industry standards, consumer protection, and overall ethics," said Coleman-Phelps.
"From traveling cross-country to spread the word of AGS to traveling four and a half hours every time we had a guild meeting for the Maryland National Capital Guild, his dedication to our industry is obvious."
Coleman-Phelps also recognized
Meier Opalek
of the American Gem Trade Association, who received the 2022 Sallie Morton Award but was unable to attend last year's ceremony.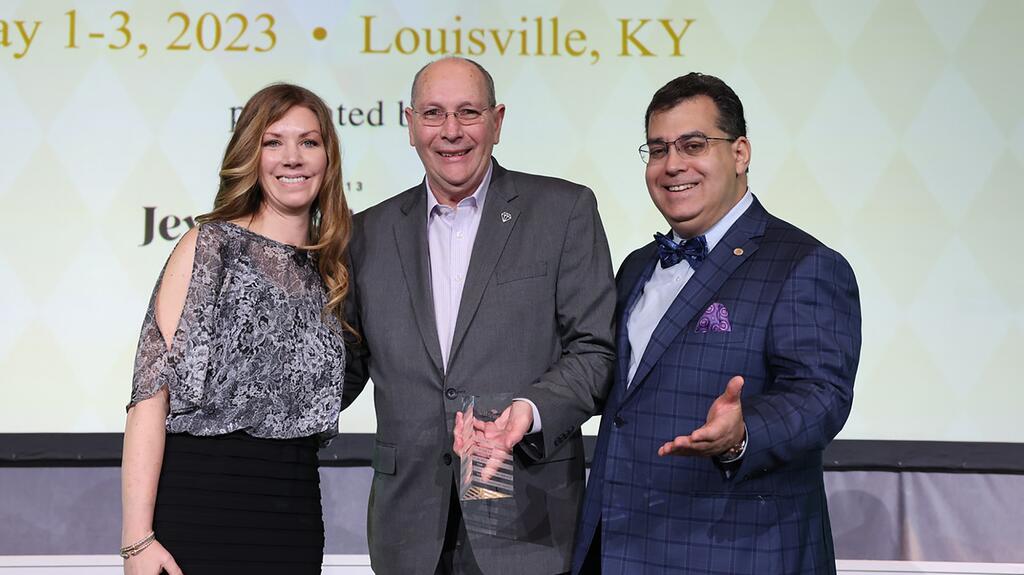 "Meier has demonstrated exceptional dedication to the advancement of AGS and its growth of membership, and he has made significant contributions to the gemstone industry through innovation, teaching, and his connections with people," said Coleman-Phelps.
 Related stories will be right here … 
The 2023 Guild of the Year Award was presented to
the St. Louis Guild
. Guild President
Anne Howitt
accepted the award.
"The AGS Guild of the Year Award recognizes individuals who have demonstrated exceptional leadership, education, and service to the AGS Guilds and its members. Therefore, Anne Howitt of St. Louis, who has demonstrated exceptional achievements and contributions to the industry, is the perfect selection and most deserving candidate for this award," said Coleman-Phelps.
The John J. Kennedy Award, presented to outstanding law enforcement and security professionals who have served the jewelry industry, went to
Special Agent Mark Dennis Jr.
of the Federal Bureau of Investigation's Tampa division.
"As a special agent, Mark Dennis Jr. embodies dedication, integrity, and excellence in service to his country. Mark Dennis Jr. impacts the jewelry industry by identifying and tracking down those criminals who are involved in jewelry theft, fraud, and other crimes related to the industry," said Coleman-Phelps.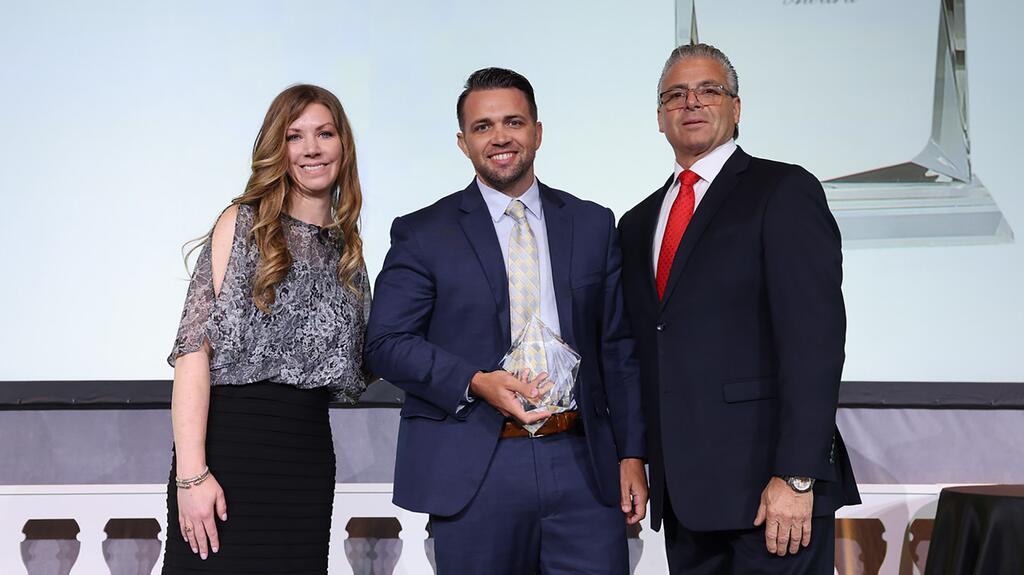 During a separate ceremony the previous day,
the 2023 Robert M. Shipley Award
was presented to Susan Jacques, president and CEO of GIA.
AGS Conclave 2024 will be held April 15-17 in Austin, Texas, with more details to follow.
More on Events & Awards
Events & Awards
Jun 01, 2023