Tacori's Latest Engagement Rings Give New Life to Heritage Design
Nadine Tacorian Arzerounian reimagined the "Dantela" bridal collection her father and company founder Haig Tacorian created 16 years ago.
Los Angeles—Sixteen years after Tacori founder Haig Tacorian debuted the "Dantela" bridal collection, his daughter, Nadine Tacorian Arzerounian, has reimagined the line for the next generation.
The new additions to Dantela, which means "lace" in Romanian, will show off the diamond's intensity, said Tacori, and feature one of the brand's most complex designs.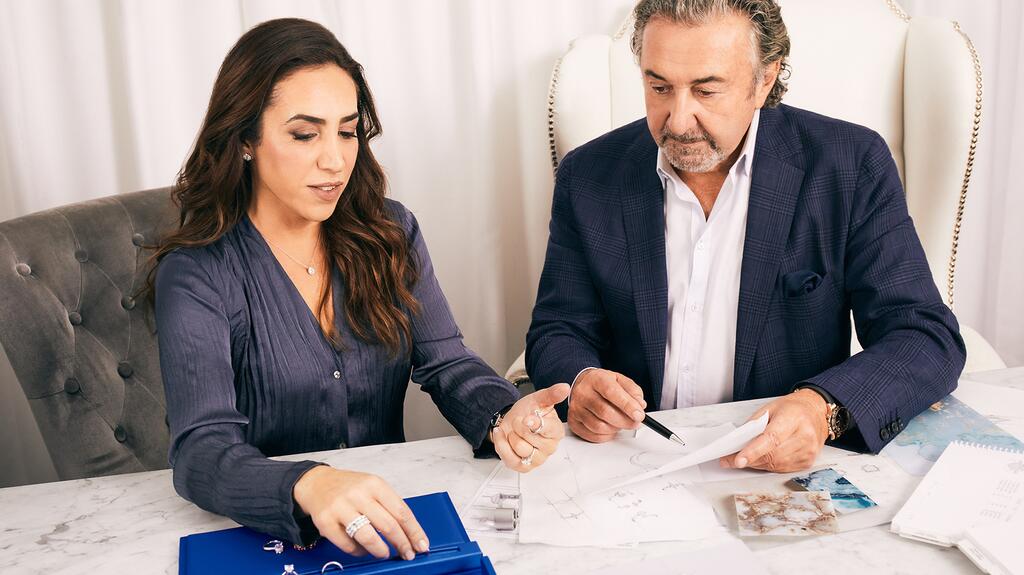 Inspired by the original Dantela crown, the new Dantela "Crescent Fabric" design has an inner-face "fabric" to replicate lace, created by diamond-studded half-moon tracery edged with hand-hewn milgrain.
The windows of light between the lace design gives the ring an "elegant, airy" feel, said Tacori.
"Dantela is a perfect example of what Tacori is about," said Arzerounian, who serves as the brand's head of design.
"From an aerial perspective, the center stone appears to be the star. However, when you look at the ring from the side, all of these beautiful hidden details emerge. The woman who wears Dantela gets to see and appreciate those details every day."
The new engagement ring and wedding band collection includes two three-stone designs, two solitaires, and a wedding band.
SEE: The New Tacori "Dantela" Bridal Collection

All the new styles are available in 18-karat yellow, white, and rose gold, and platinum.

"It's always a balance of evolving with the times while also respecting the heritage and essence of the brand," Tacorian said. 

"Nadine has taken an iconic piece of the Tacori design story and evolved it to make it her own. It's a great example of the Tacori look, reimagined."


 Related stories will be right here … 
More on Collections
Collections
Nov 27, 2023