Piece of the Week: Storrow Jewelry's 'Emblem Rosa' Charm
The brand has attracted attention for its colorful, vintage-inspired pieces.
For jewelry lovers
crazy for color
, Brooklyn, New York-based Storrow is an essential brand to follow.
Designer Jennifer Koche spent a decade as a fine jewelry buyer for companies including Barneys.
Her passion for jewelry led her to antique fairs and shops around the world where she collected pieces to add to her trove of family heirlooms from her mother and grandmother.
Koche launched Storrow to create her own new interpretations of vintage and antique charms and medallions.
They feature gemstones and enamel like their inspirational counterparts, but in vivid hues that feel more modern.
This "Piece of the Week" charm is a perfect example. Called the "Emblem Rosa," it comes in several variations.
This one is rendered in 14-karat yellow gold with opal and pink, royal blue, and turquoise enamel. It comes on a clip-on bail that can be added to any chain.
Priced at $2,095, it's available on the
Storrow website
.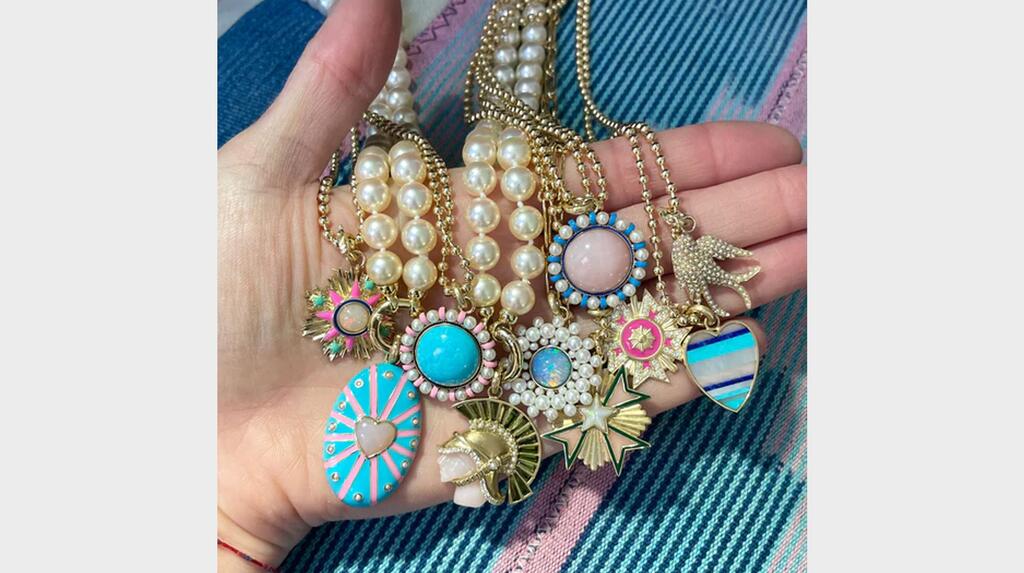 Related stories will be right here … 
More on Trends
Trends
Dec 04, 2023