Graff's New High Jewelry Collection Is Celestial Inspired
"Tribal" explores humankind's fascination with the stars.
London—Aligning with the spring equinox, Graff looked to the cosmos when designing its most recent high jewelry collection.
"Tribal" explores humankind's fascination with the stars, with the famed diamantaire citing ancient folk tales about creation and an eternal quest for meaning in the heavens as inspiration for a series of diamond-laden suites.
With necklaces as their centerpieces, the jewels were photographed in South Africa's Atlantis Dunes. The otherworldly location was made even more mystical by large, blackened steel sculptures fabricated just for the shoot.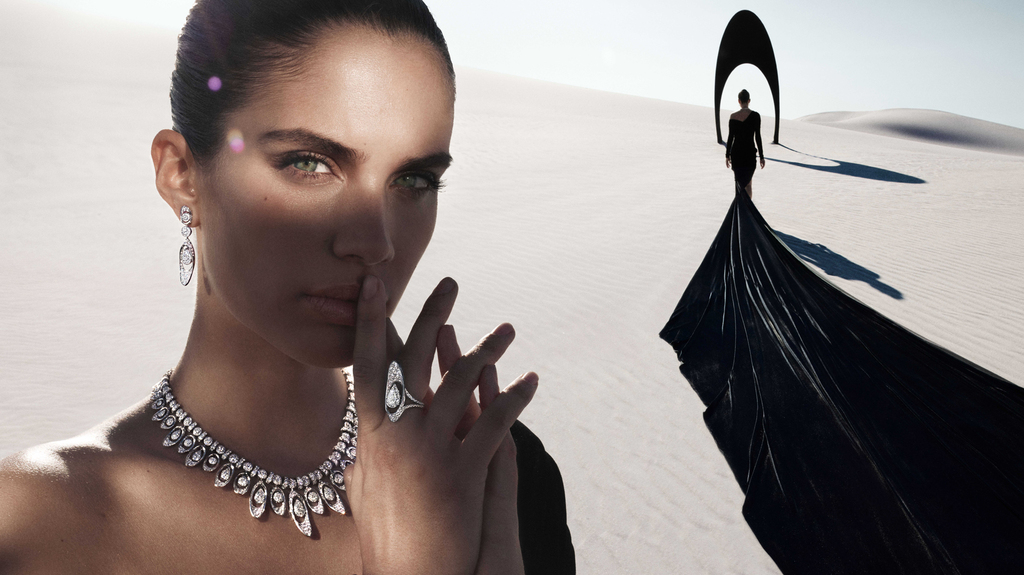 Photographer Mikael Jansson shot the campaign on Portuguese supermodel Sara Sampaio.
The campaign highlights nature's miracles, emphasizing the connection between diamonds and gemstones originated miles beneath the Earth's surface and the unknown of other planets.
Within the Tribal collection, "New Dawn" represents an ecstatic sunburst, setting diamonds in fragmented white gold "rays," around center stone diamonds, as in the necklace seen at top of article.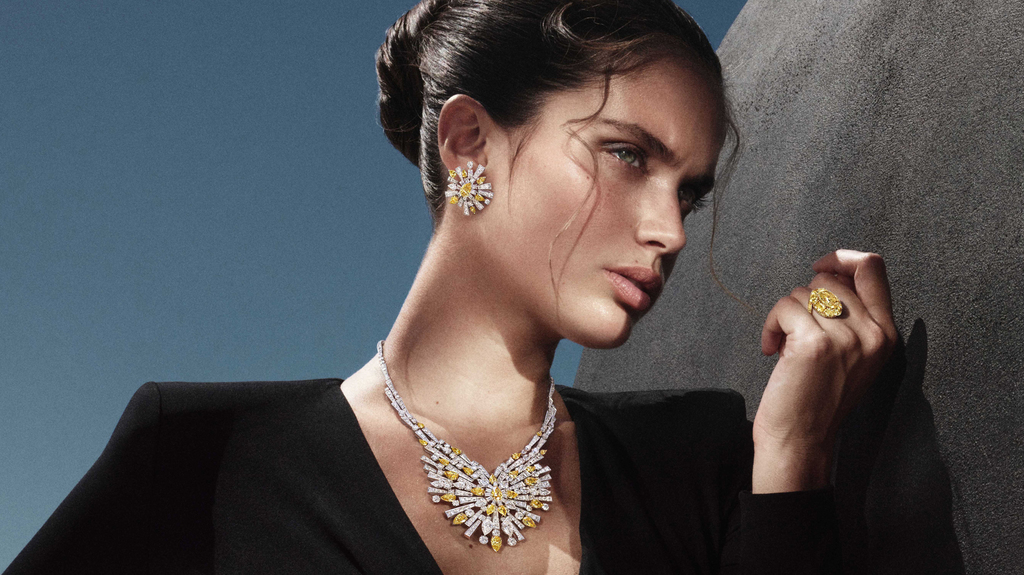 Yellow diamond versions of New Dawn, seen above, provide options for color lovers. The necklace boasts 65 carats of white and yellow diamonds set in 18-karat white and 18-karat yellow gold. The earrings feature 15 carats of white and yellow diamonds in 18-karat white and 18-karat yellow gold.
Tribal's "Night Moon" assortment, meanwhile, features round and pave diamonds within 18-karat white gold half moon crescents to depict one of the moon's phases.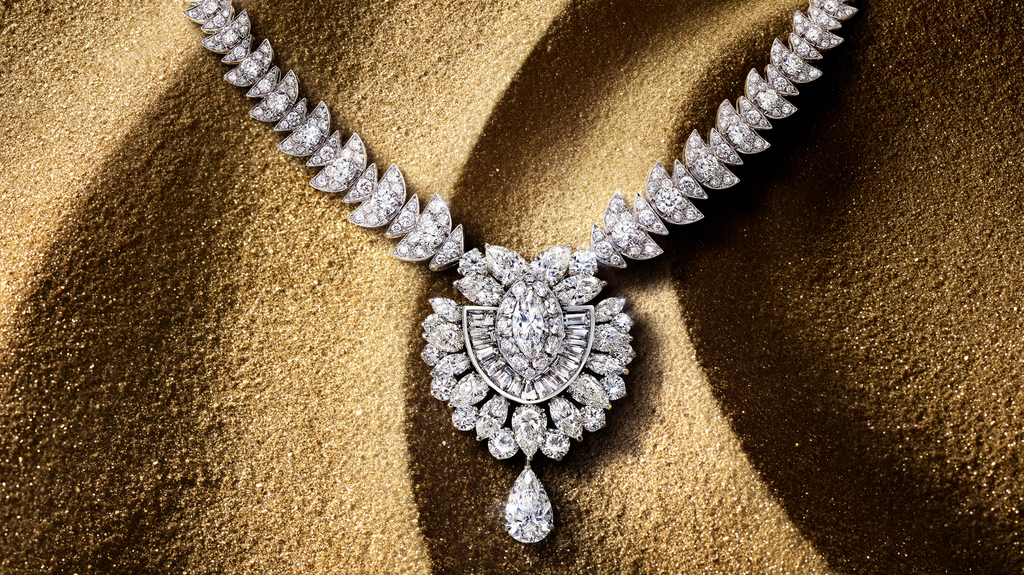 The necklace features a total 43 diamond carats in 18-karat white gold.
The largest dose of color came courtesy of a spectacular emerald necklace and earrings (seen below). The necklace boasts a mix of polished and faceted emerald stones weighing a total 418 carats alongside 75 carats of diamonds set in white gold, while the accompanying earrings feature 60 emerald carats and 9 diamond carats.


Tribal will be available in Graff's U.S. stores in May. 


More on Collections