March Birthstone Baubles
This month is reserved for one of the most well-known beryls, aquamarine, which is thought to increase intellect and release anger and stress. Here are 9 pieces of jewelry set with the blue stone.
I've been waiting for March to come ever since I started this birthstone series back in July. As a March baby, I couldn't wait to find the jewelry that went with my month and, inevitably, start building a wish list for myself.

To be honest, for a long time, I wasn't a huge fan of aquamarine as my birthstone; I've always tended toward really bright, bold colors.

I have, obviously, since changed my tune about the stone, especially as my job in the industry has led to me seeing the best the gem has to offer. Not to mention as a diehard fan of the UNC Chapel Hill Tar Heels, I came to see that I could hardly argue with a stone that would also allow me to show my school spirit.  

Aquamarine is, obviously, one of the better known gems in the beryl family.

The name "aquamarine" is derived from two Latin words: aqua, meaning "water," and marina, meaning "of the sea." The blue stone is thought to protect the wearer, bring courage, increase intellect and release anger and stress.

Here are nine pieces of jewelry that feature the blue stone. All prices listed are retail unless otherwise noted.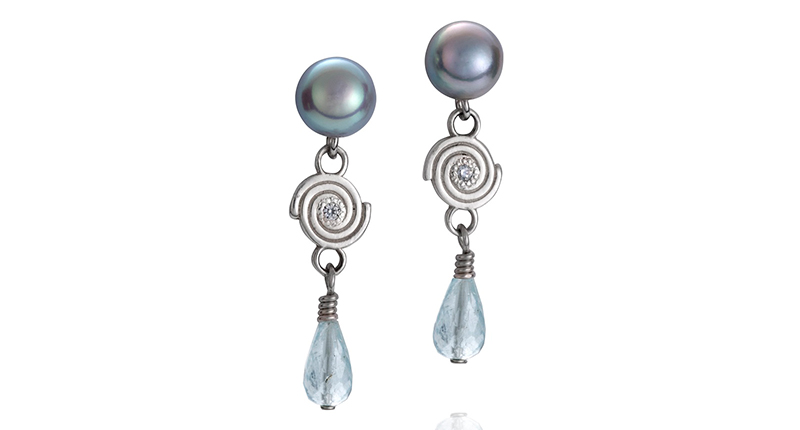 Martha Seely's Delicate Spiral Earrings from the Inspiro line feature aquamarine briolettes, diamonds and pearls set in 14-karat white gold (except for the spiral, which is made in Argentium silver.) They retail for $282.
MarthaSeely.com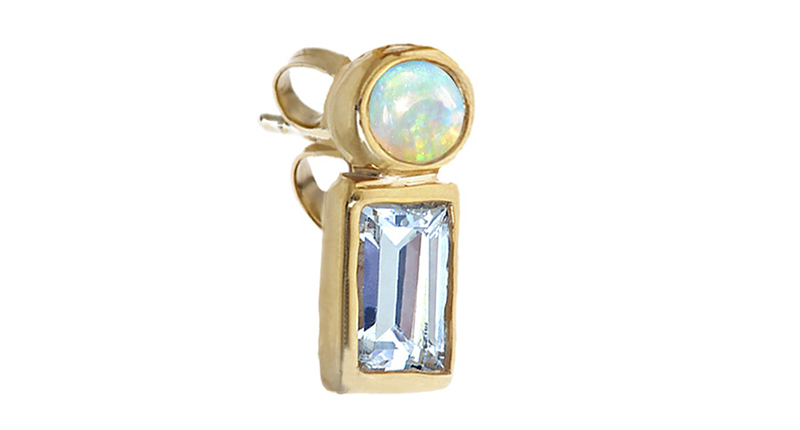 Ilana Ariel's single stud features opal on top of an aquamarine, all set in 14-karat yellow gold ($350).
IlanaArielCollections.com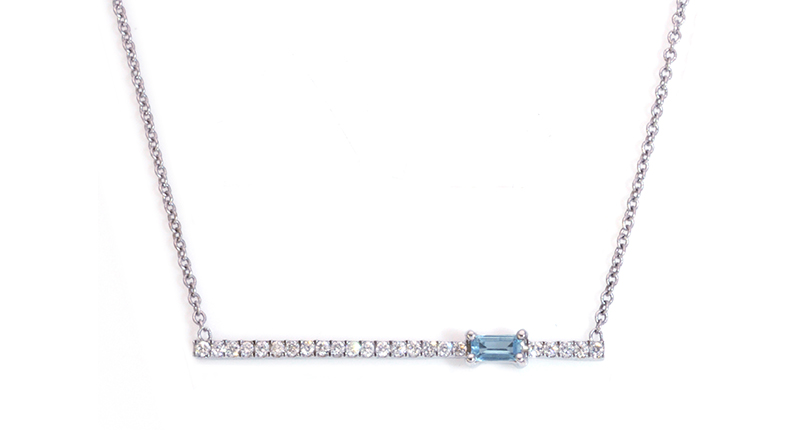 This bar necklace is from the "My Story" collection, brought to life by Timeless Designs' Jackie Cohen after she adopted her daughter. It features aquamarine and diamonds in 14-karat gold ($376 wholesale).
TimelessFineJewelry.com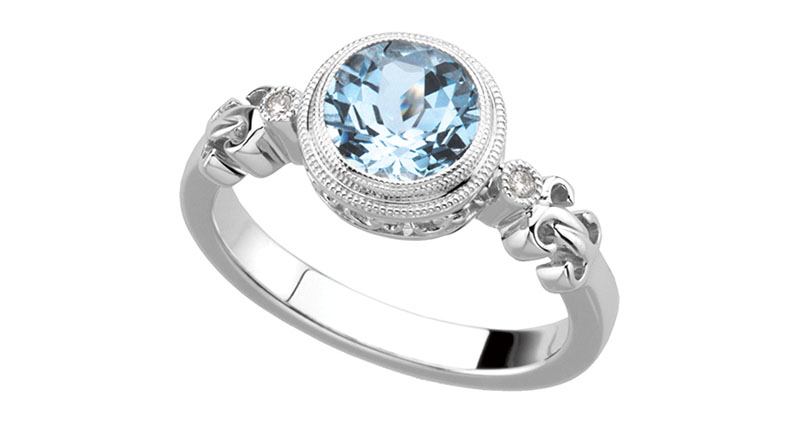 Stuller's aquamarine, diamond and 14-karat white gold ring ($825)
Stuller.com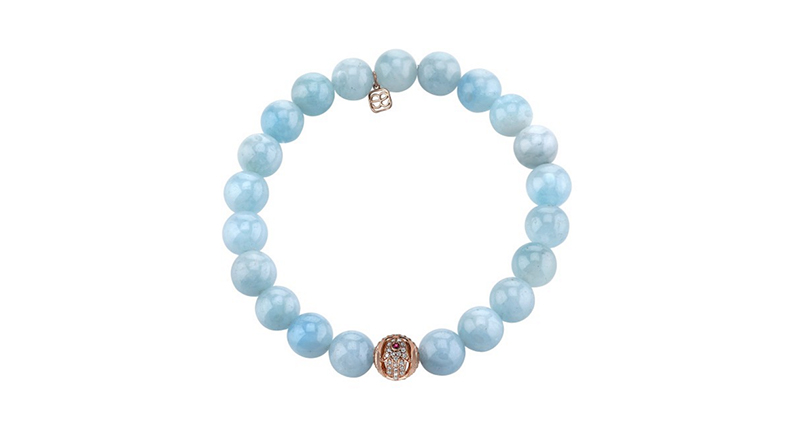 Sydney Evan's bracelet features aquamarine beads with a 14-karat rose gold hamsa bead set with diamonds and a ruby ($1,035).
SydneyEvan.com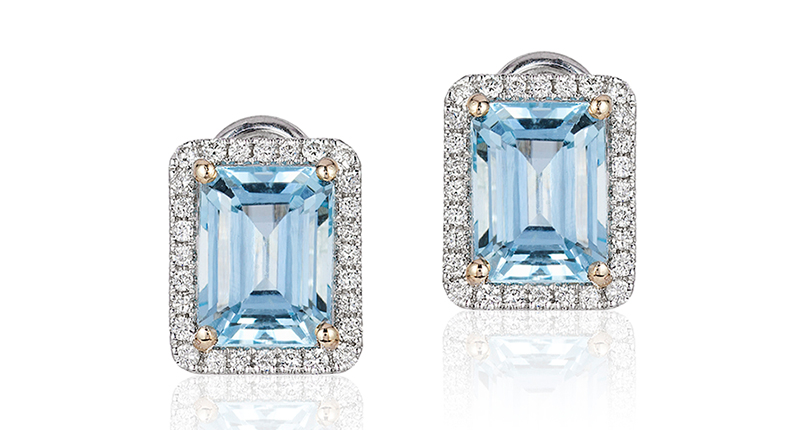 From Effy's Aquarius collection come these aquamarine and diamond earrings in 14-karat white and rose gold ($1,095).
EffyJewelry.com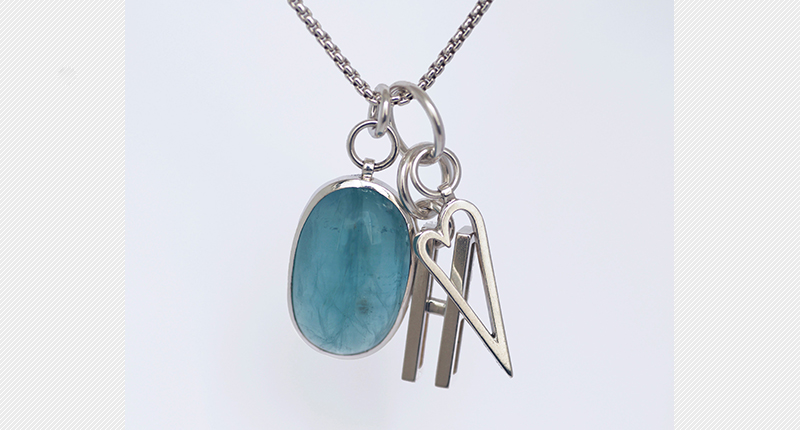 Elena Kriegner's necklace features a 71.6-carat aquamarine surrounded by sterling silver charms, which can be personalized. This one is priced at $2,500 retail but the cost varies depending on the stone and the number of charms.
ElenaKriegner.com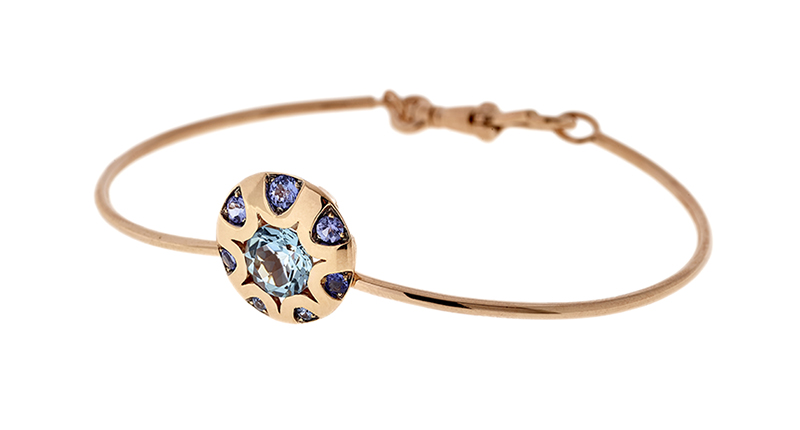 Selim Mouzannar's 18-karat rose gold bracelet features aquamarine accented with tanzanite ($2,600).
SelimMouzannar.com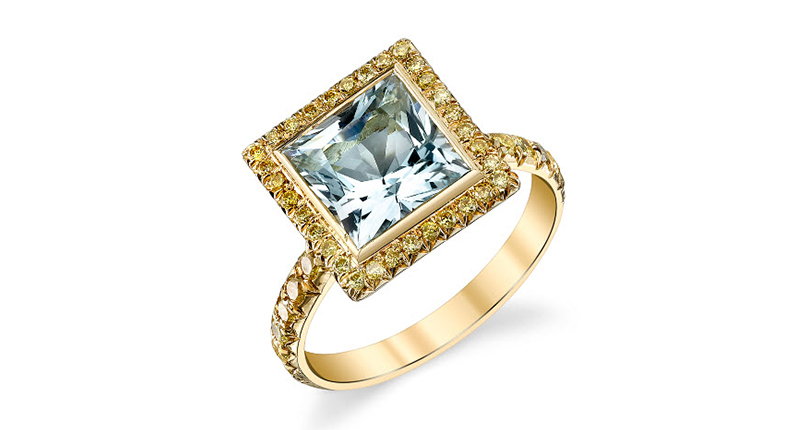 This is Ricardo Basta's aquamarine and yellow diamond ring in 18-karat yellow gold ($6,800).
RicardoBasta.com
More on Editors