Suspects Wanted in Arizona Jewelry Store Shooting Apprehended
An 18-year-old woman and a 22-year-old man were taken into custody in California following a car chase that lasted over an hour.
Huntington Beach, Calif.—Two suspects wanted in a violent smash-and-grab robbery at an Arizona jewelry store that left one employee in critical condition have been caught. 
Police in Huntington Beach, California arrested 22-year-old Matthew David Jones and 18-year-old Helen Ann Simmons in the early morning hours of July 16 after the pair led police on a more than hour-long chase in a U-Haul,
video of the pursuit
shows.
A police spokesperson said the pursuit began after a patrol officer saw the suspects commit a traffic violation in the U-Haul. When the officer ran the U-Haul's license plate number, it revealed that an occupant of the vehicle was wanted on felony charges in Arizona. 
Detectives with the Maricopa County Sheriff's Office in Arizona later determined that Jones and Simmons matched the descriptions of the suspects wanted in the July 12 armed robbery of a jewelry store in Anthem, a master-planned community in the Phoenix area, MCSO said.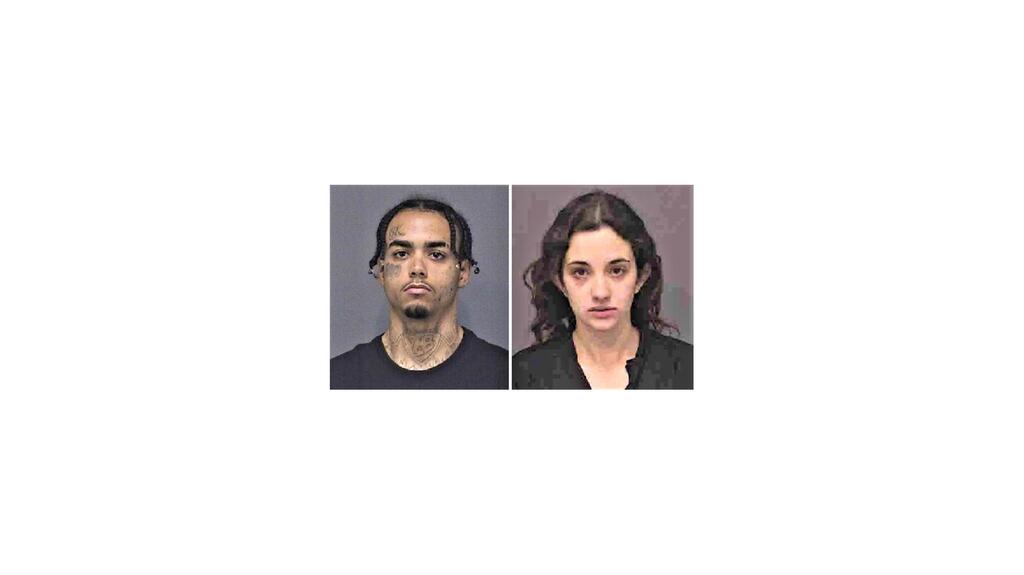 In that robbery, which was included in the Jewelers' Security Alliance's July 14 crime alert, the suspects were dressed in all black and wearing motorcycle helmets when they entered the store around 6 p.m. 
One suspect pointed a gun at employees while the second smashed display cases and stole jewelry before they both fled on a motorcycle, JSA said. 
When deputies arrived on the scene, they found one person with a gunshot wound, marking the
second shooting
of a jewelry store employee in a week's time. 
 Related stories will be right here … 
Huntington Beach police charged Jones with resisting or obstructing arrest and evading a peace officer while Simmons was charged with drunk and disorderly conduct. Both were also booked on outstanding felony warrants related to the robbery in Anthem. 
Jones is being held on a $1.2 million bond and his next court appearance is set for July 27, according to the online records of the Orange County Sheriff's Department.
Simmons bond is set at $500,000. Her next court appearance is scheduled for Aug. 18.

Editor's note: This story was updated post-publication to add details about how the vehicle pursuit that resulted in the suspects' arrest began.
More on Crime