Joan Crawford, Mitzi Gaynor Jewels Go to Auction
They're part of Heritage Auctions' "Spring Fine Jewelry" sale.
Dallas—Jewelry belonging to iconic stars of Hollywood's "Golden Age" have hit the auction block. 
Heritage Auctions' "Spring Fine Jewelry" sale, already underway online, features jewels from the likes of Joan Crawford and Mitzi Gaynor.
Crawford appeared in dozens of films from the 1920s to the 1970s. She won an Academy Award for Best Actress for her role in the 1946 film "Mildred Pierce."
A suite Crawford commissioned from Raymond Yard is expected to fetch between $15,000 and $20,000 at the sale, which concludes May 2. 
Comprising a necklace, brooch, and bracelet, Crawford wore the yellow gold and citrine suite in the 1941 film "When Ladies Meet" and in a print ad for Royal Crown Cola.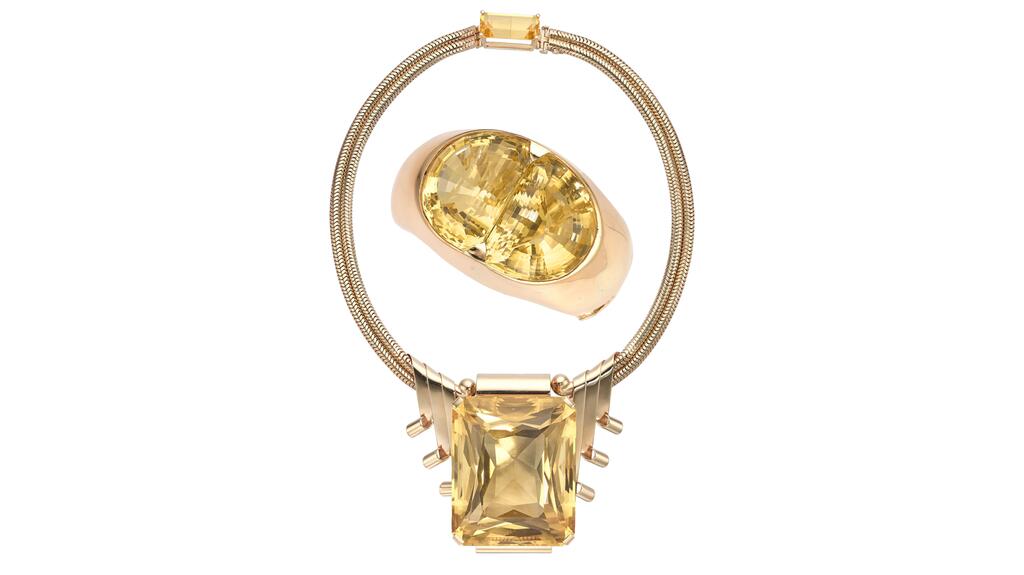 The suite is also featured in the 2007 book dedicated to the jewelry designer's works, called "Yard: The Life and Magnificent Jewelry of Raymond C. Yard."
There are 15 jewels that belonged to actress, dancer, and singer Mitzi Gaynor up for grabs as well.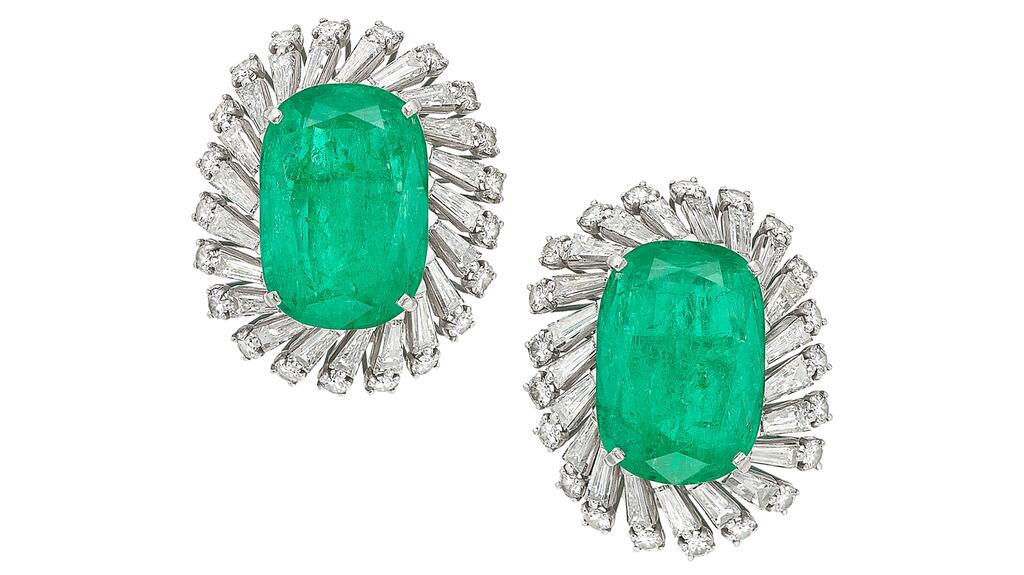 Gaynor is best known for her roles in the movie musicals "There's No Business Like Show Business" (1954), "Anything Goes" (1956), and "South Pacific" (1958).
Topping the Gaynor-owned lots is a pair of Colombian emerald and diamond brooches expected to sell for between $40,000 and $60,000.
A Balogh brooch depicting a sailor and rendered in diamonds, sapphires, and freshwater cultured pearls is a nod to Gaynor's role in "South Pacific." It is expected to fetch between $5,000 and $7,000.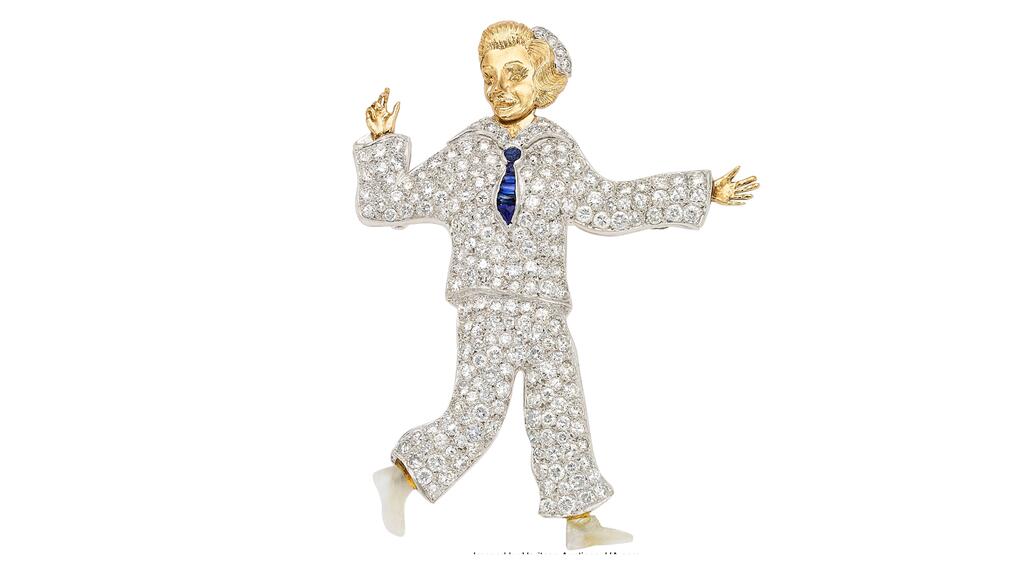 In addition to jewels belonging to stars of Hollywood's Golden Era, there are several other important lots.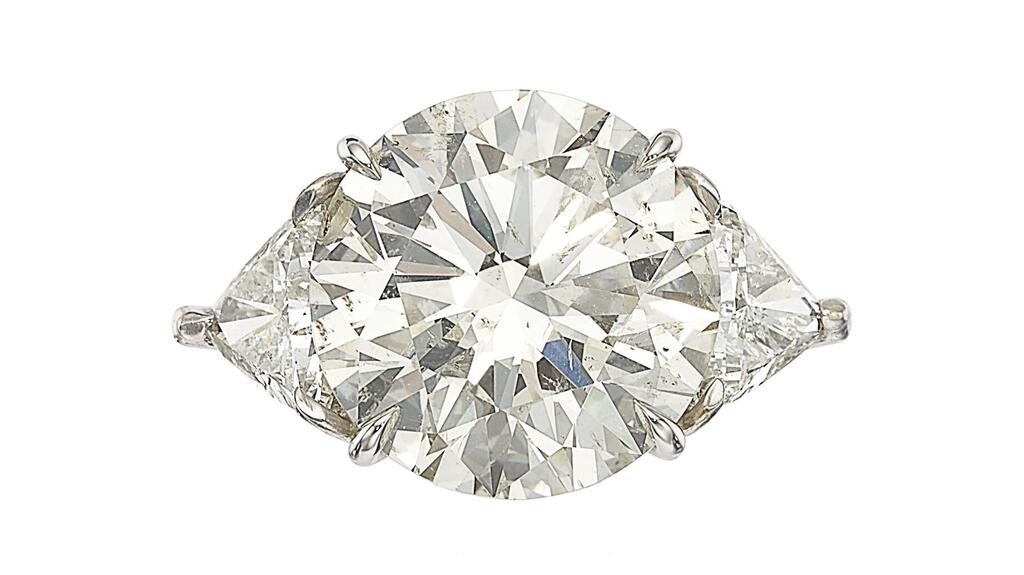 The above 19.02-carat diamond and platinum ring is expected to fetch between $150,000 and $200,000. It belonged to artist and self-made businesswoman Phyllis Rubin, who was known for her excellent taste, Heritage Auctions said.
That's not the most expensive lot, however.
That honor goes to the below 21.93-carat diamond and gold necklace, which is estimated to earn between $200,000 and $250,000.
The sale also features items from the estate of Cary Maguire, who earned his fortune in the energy industry. A philanthropist, Maguire most notably supported Southern Methodist University.
The most notable lot from his estate is a 105.1-carat cushion-cut tanzanite set in a pendant. The below jewel should fetch between $50,000 and $70,000.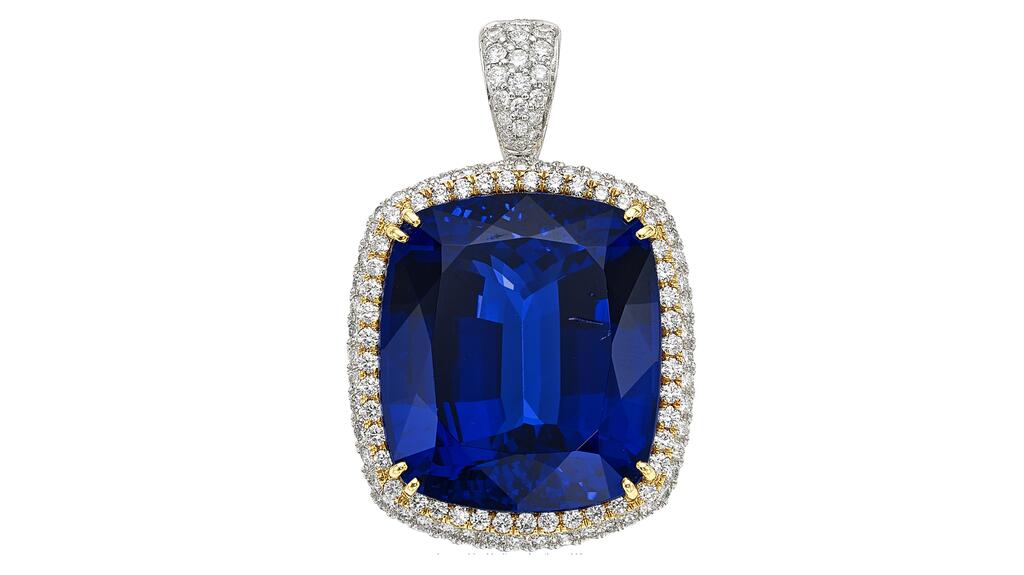 There is an array of branded jewelry in the sale as well.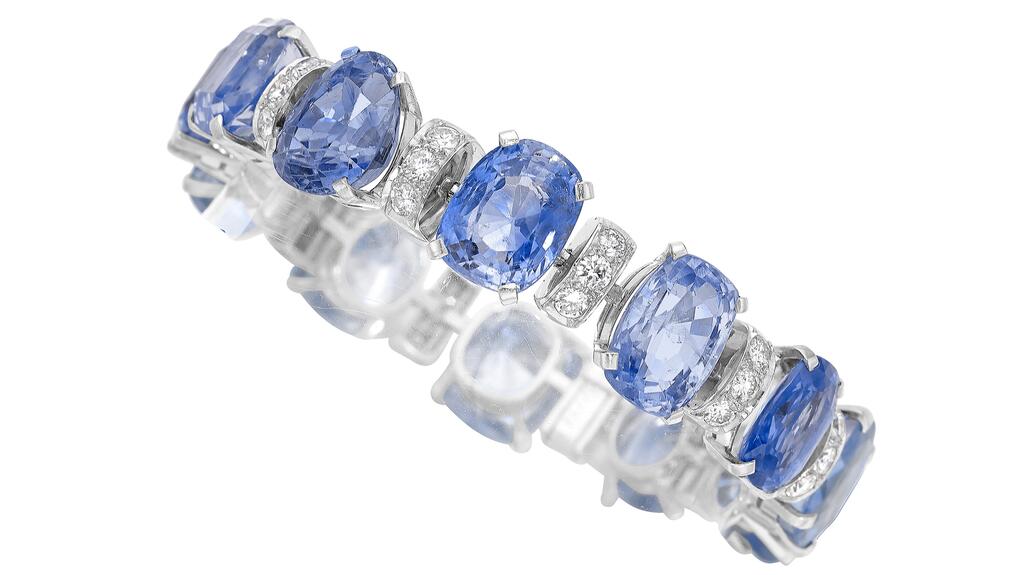 The above Seaman Schepps Ceylon sapphire, diamond, and platinum bracelet is expected to sell for $80,000-$100,000.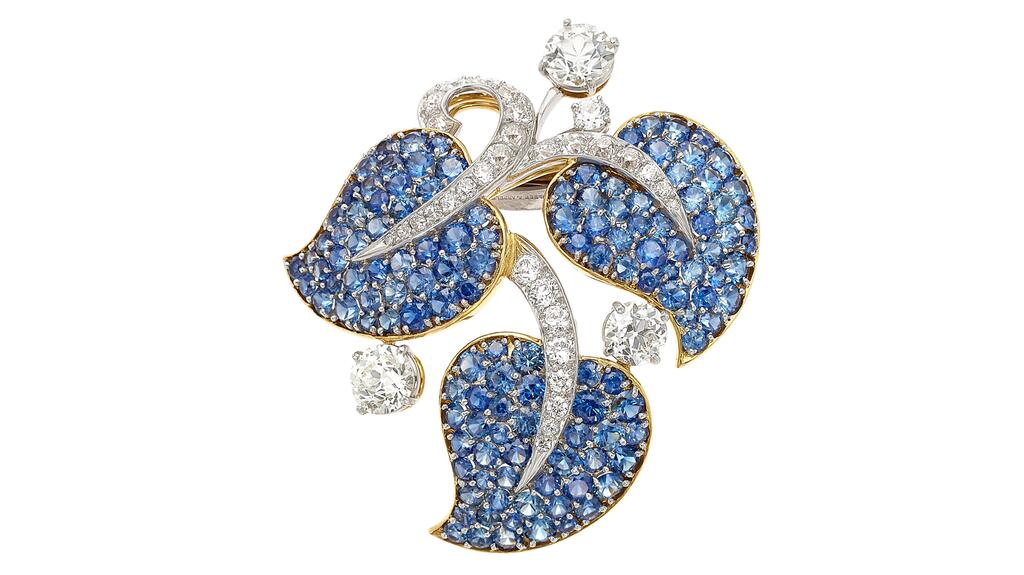 The Van Cleef & Arpels brooch pictured above, circa 1950, is estimated to earn $30,000-$50,000. It features diamonds and sapphires set in platinum and gold.
Always an auction favorite, there are
20 pairs of earrings
in the sale from living designer Joel Arthur Rosenthal, or JAR.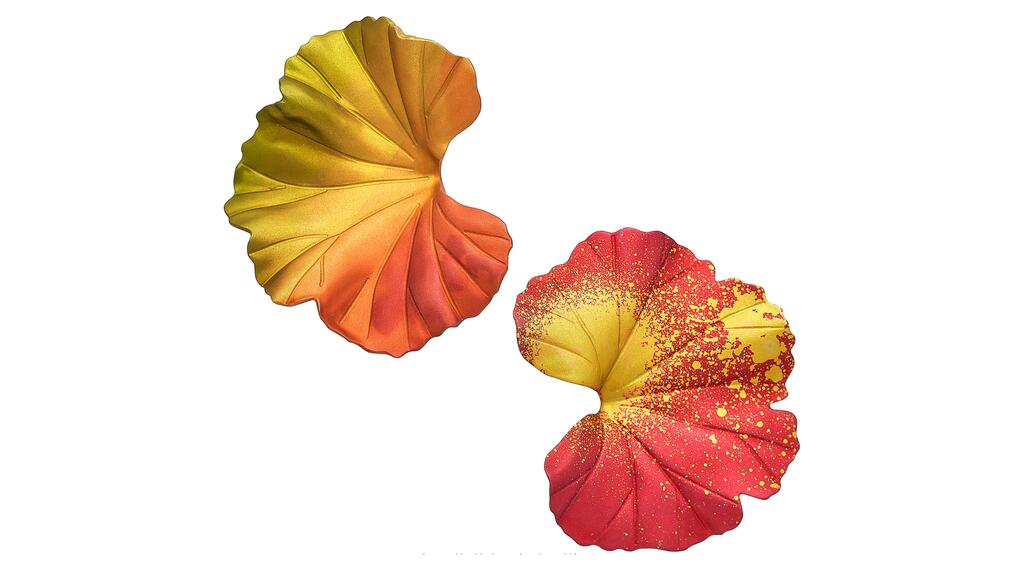 The above earrings in gold and aluminum have a pre-sale estimate of $5,000-$7,000.
Bidding for the Spring Fine Jewelry auction is already underway on the
Heritage Auctions website
. The sale ends on May 2. 
 Related stories will be right here … 
More on Auctions