Manager of Grandview Klein Diamond Factory Confirmed Dead in Hamas Attacks
Isaac Siton managed the company's facility in Namibia and was the "fabric of the factory," Moshe Klein said.
Editor's note: This story was updated post-publication following confirmation that Isaac and Chana Siton were among those killed in the Oct. 7 Hamas attack on Kibbutz Be'eri in Israel.
New York—Isaac (Itzik) Siton, a nearly 20-year employee of Grandview Klein Diamond Group, was among the victims of the Hamas attacks that shocked Israel and the world over the weekend.
Isaac, who was in his mid-70s, worked for Grandview Klein for the last 18 years, starting at the company's diamond factory in South Africa before working his way up to managing the factory in Windhoek, Namibia, company President Moshe Klein said Thursday.
The factory had just doubled its capacity and Isaac, who had been working tirelessly on the expansion, "just wanted to take a vacation," Klein said.
He flew to Israel with this wife, Chana Siton, to visit her sister, Pessy.
All three, along with the couple's son, Tal Siton, were in the picturesque kibbutz of Be'eri, located in southern Israel near the border with Gaza, on Saturday morning when Hamas militants stormed the village,
killing more than 120 people and kidnapping others
.
Klein said when he looked at this phone on Sunday following the Jewish holiday, he had numerous messages and missed calls from an employee at the company's factory in Namibia, telling him they were unable to get ahold of Isaac.
As the week wore on and Isaac remained unreachable, it became apparent that something had happened to him, though it was unclear if he had been killed or was among those kidnapped by Hamas.
In Namibia, Grandview Klein's employee held a candlelight service for their leader, praying for his safe return.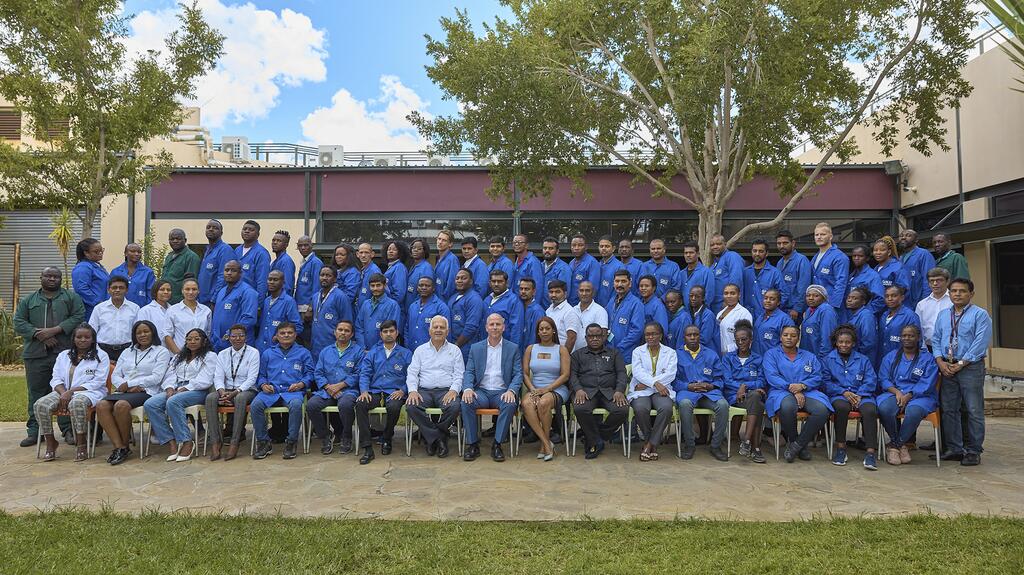 Klein said Isaac was a father figure to the factory's local employees, and he was involved in all the local charities.
He loved his quiet life in Namibia and was looking forward to retiring.
"He was just the most lovable, sincere, kind [man], never raised his voice," Klein said. "He was the fabric of our factory in Namibia. He was such a force."
Tal and Pessy were confirmed among the dead shortly after the attack, while authorities in Namibia officially identified the bodies of Isaac and Chana on Oct. 17.
Klein said he plans to travel to Namibia in the coming weeks and will do something there in Isaac's memory. 
"He's going to be missed, I can tell you that. He did not deserve this," he said.  
"We will never forget. He will always be a part of our family, forever."
More on Sourcing